How to give users access to new accounts
New products opened by Business Network Administrators will appear on the Overview page with a 'New' indicator. This indicator will display on the Westpac Live dashboard for 10 days from the opening date. A business administrator must complete the following steps to assign account access and payment features to Administrators and Authorised users.
Step 1
Any new account or service will automatically appear on the dashboard with a flag labelling the account as "New" – for both Personal and Business Networks.

In the dropdown select Assign Account.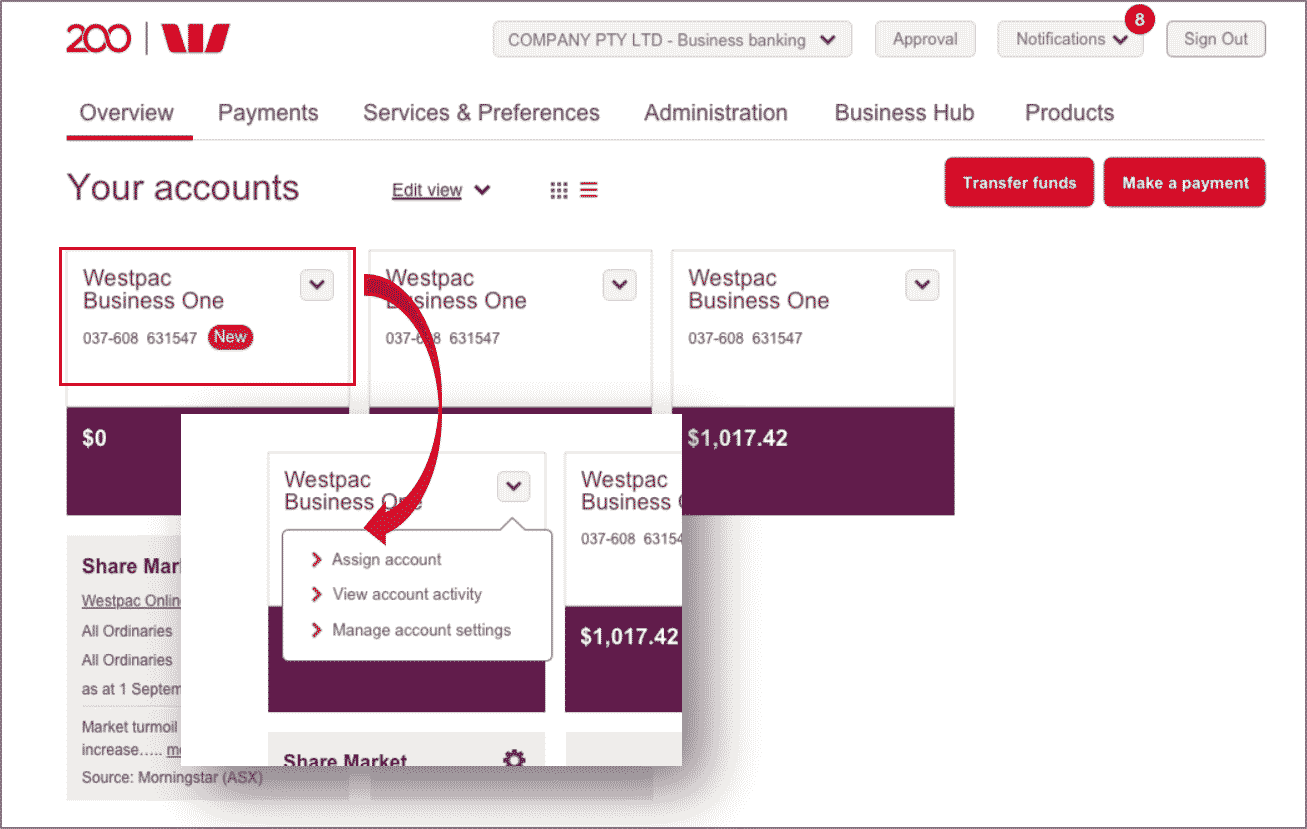 Step 2
Select the User you wish to assign the account to.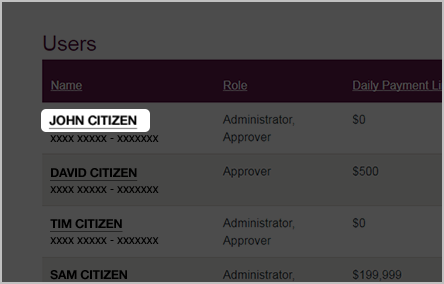 Step 3
On the Edit User Access screen, select the account under Add another account.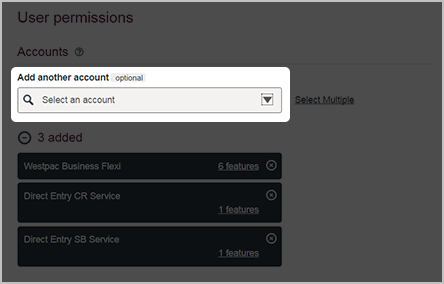 Step 4
Select the features to be enabled for the account then selects Update.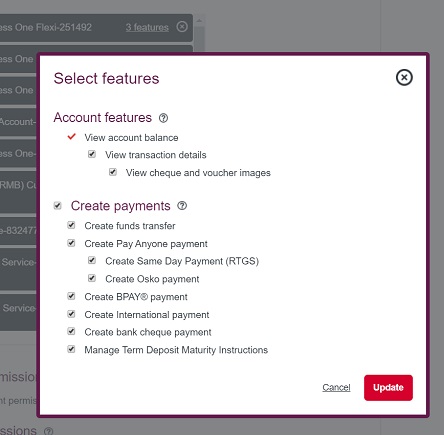 Step 5
Click Save at the bottom of the Edit User Access Screen.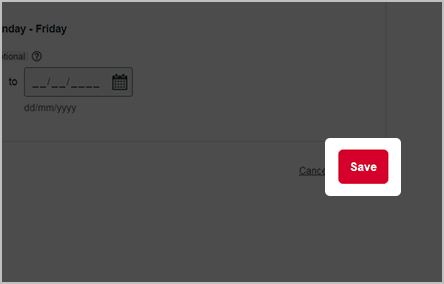 Things you should know
Changing the Account Network access to Value will make additional features available to be given to users as necessary
Non-value means no payments can be created from this account – certain accounts may not allow value access
No access means the account will not be visible to anyone
If the account is a Joint Account - a

Joint Account On-Share form (PDF 525KB)

needs to be completed before the account will be visible