Insurance for Businesses
Whatever your insurance needs - whether they're complex, tailored or simple - we're here to help.
Support measures for policyholders
A number of measures are available to support our existing customers, in particular eligible small business policyholders who are experiencing financial hardship due to COVID-19. You can click through to find out more details on each of these measures and our eligibility criteria.
Small Business Advantage Pack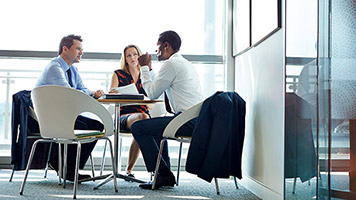 Small business insurance offers a wide range of options available to suit your business needs.
Get more information about small business insurance or apply online today
Things you should know
Business insurance policies are issued by Allianz Australia Insurance Ltd ABN 15 000 122 850 (Allianz). Westpac Banking Corporation ABN 33 007 457 141 (the Bank) refers clients to Allianz for their business insurance needs, but does not guarantee the insurance. Policy terms, conditions, limits and exclusions apply.
The Insurer of BT Protection Plans is Westpac Life Insurance Services Limited ABN 31 003 149 157, AFSL Number 233728 ('the Insurer').

BT Protection Plans is issued by the Insurer except for Term Life as Superannuation and Income Protection as Superannuation which are issued by BT Funds Management Limited ABN 63 002 916 458, AFSL Number 233724 ('BTFM') as trustee of the Retirement Wrap ABN 39 827 542 991. Westpac Life is a subsidiary of Westpac Banking Corporation (Bank). Neither the Bank, nor any member of the Westpac Group (other than the Insurer) guarantees the benefits payable in relation to BT Protection Plans.
This information does not take into account your personal circumstances. Terms and conditions, and limitations and exclusions apply. Read the BT Protection Plans Disclosure Statement ('PDS') (PDF 1MB) to see if this insurance is right for you.
If you take out Business Insurance or Farm Insurance with Allianz, the Bank will receive a commission of 14% of the first year's premium and 10% of the premium for any renewals.
This information does not take into account your personal circumstances. Read the relevant Product Disclosure Statement to see if the insurance is right for you.