Insurance for Businesses
If you're a small business owner - we've got a number of insurance options for businesses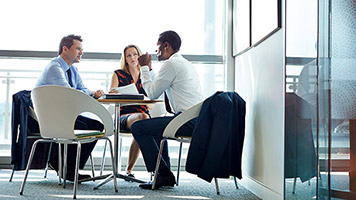 Small business insurance offers a wide range of options available to suit your business needs.
Get more information about small business insurance or apply online today
Things you should know
'Business Insurance Pack' policies are issued by Allianz Australia Insurance Ltd ABN 15 000 122 850 (Allianz). Westpac Banking Corporation ABN 33 007 457 141 (the Bank) refers clients to Allianz for their business insurance needs, but does not guarantee the insurance. Policy terms, conditions, limits and exclusions apply.
'Business Overheads' and 'Business Overheads Assured' are insured and issued by Westpac Life Insurance Services Limited ABN 31 003 149 157, AFSL Number 233728 (WLISL), a subsidiary of the Bank. The Bank does not guarantee the insurance.
If you take out Business Insurance Pack or Farm Insurance with Allianz, the Bank will receive a commission of 14% of the first year's premium and 10% of the premium for any renewals.
This information does not take into account your personal circumstances. Read the relevant Product Disclosure Statement to see if the insurance is right for you.
A target market determination has been made for this product. Please call 1800 502 077 for the target market determination.