Access and Inclusion
Our products and services designed to help you
Westpac takes seriously its commitment to providing information in accessible formats and making products and services accessible for customers with disability. We are continually testing and improving the website to meet accessibility needs for customers with disability and to meet Web Content Accessibility Guidelines (WCAG) 2.1 AA. Our new products and services are also reviewed and tested ensuring our customers can access them independently. We welcome your feedback on accessibility whether it's a compliment, suggestion or a complaint via our accessibility and disability feedback form or over the phone on 1300 130 467 between 8am - 8pm, 7 days a week.
Are you a customer where English isn't your first language?
Telephone banking and interpreter service
Prefer a language other than English? We can help. Our Telephone Banking Service can arrange for an interpreter to help you with your call should you prefer speaking in your preferred language, subject to availability of translator(s). Simply ask our bank staff for an interpreter when you call us on 13 20 32.
电话银行业务和口译服务
希望使用英语以外的其他语言?我们可以帮助您。如果您希望用普通话通话,只要有可能,我们就会安排口译员帮您打电话。您在打电话13 20 32时,只要请银行工作人员帮您安排口译就行了。

電話銀行業務和口譯服務
如果您在通話時希望使用粵語,我們可以安排電話口譯員為您提供幫助,不過要取決於是否能找到翻譯。您在打電話13 20 32時,只需向銀行工作人員要求安排口譯。

Dịch vụ Thông dịch và Giao dịch Ngân hàng qua điện thoại
Dịch vụ Ngân hàng qua Điện thoại có thể thu xếp một thông dịch viên để giúp khi quý vị gọi đến chúng tôi và muốn nói tiếng Việt, tùy theo lúc có sẵn thông dịch viên. Khi gọi đến ngân hàng chúng tôi qua số 13 20 32, hãy yêu cầu có thông dịch viên người Việt.
الأعمال المصرفية والترجمة الشفهية عبر الهاتف
هل تفضل استخدام لغة غير الإنكليزية؟ بإمكان خدمتنا للأعمال المصرفية عبر الهاتف أن تؤمّن لك مترجماً يساعدك في مكالمتك في حال فضّلت التحدث بالعربية، وإذا توفّر وجود مترجم. كل ما عليك هو طلب مترجم من موظّفي المصرف عند الاتصال بنا على الرقم 32 20 13


Operazioni bancarie telefoniche e servizio interpreti
Il nostro servizio operazioni bancarie telefoniche può procurarti un interprete se preferisci parlare in italiano, sempre che vi siano interpreti disponibili. Richiedi un interprete al personale della nostra banca quando ci chiami al numero 13 20 32.


전화 뱅킹 및 통역사 서비스
전화 뱅킹 서비스에서 귀하가 한국어를 원하실 때 통역사를 주선하여 통화를 도와드릴 수 있습니다. 13 20 32로 저희 은행에 전화하실 때 통역사가 필요하시면 저희 직원에게 알려 주세요.
テレフォンバンキングと通訳サービス
当行では、多言語でご利用いただけるテレフォンバンキング・サービスをご用意いたしております。日本語での会話をご希望の方はお電話の際、行員にその旨をお伝えください(132 032番)。可能な限り日本語の通訳を手配いたします。

टेलिफ़ोन बैंकिंग व दुभाषिया सेवा
यदि आप हिंदी में बात करना चाहते हैं तो हमारी टेलिफ़ोन बैंकिंग सेवा टेलिफ़ोन पर बातचीत के दौरान आपकी मदद करने के लिए दुभाषिए का प्रबंध कर सकती है, जो अनुवादकों के उपलब्ध होने पर निर्भर करेगा। जब आप हमें
13 20 32 पर फ़ोन करें तो हमारे बैंक के स्टाफ़ से केवल आपको दुभाषिए की माँग करनी होगी।

Transaksi perbankan lewat telepon dan layanan juru bahasa
Jika Anda lebih suka berbicara dalam bahasa Indonesia, Layanan Perbankan Lewat Telepon kami dapat membantu. Kami akan menyambungkan Anda dengan juru bahasa Indonesia, jika tersedia. Mintalah staf bank kami untuk menyediakan juru bahasa ketika Anda menelepon kami di 13 20 32.
Service bancaire téléphonique avec interprète
Si vous préférez parler français, avec le Service bancaire téléphonique, un interprète peut vous aider pendant votre appel (sous réserve de disponibilité). Il vous suffit de nous appeler au 13 20 32 et de demander un interprète à notre agent.

Additional Languages on our ATMs
We have made our ATMs easier to use for customers who may prefer a language other than English. Our ATMS offer 9 additional languages to our customers enabling customers to make a financial transaction on our Westpac, St George, BOM and Bank SA ATMs.
ATM上的中文(简体)
如果希望使用中文(简体),那么办理金融业务时可以在我们的Westpac、St George、BOM和Bank SA自动取款机上选择中文(简体)。

ATM上的中文(繁体)
如果希望使用中文(繁体),那麼辦理金融業務時可以在我們的Westpac、St George、BOM和Bank SA自動取款機上選擇中文(繁体)。

Tiếng Việt trên các máy ATM của chúng tôi
Nếu muốn dùng tiếng Việt, quý vị có thể chọn 'Tiếng Việt' khi thực hiện giao dịch tài chính tại các máy ATM Westpac, St George, BOM và Bank SA của chúng tôi
اللغة العربية على أجهزة الصرّاف الآلي (ATMs) التابعة لنا
ذا كانت العربية هي اللغة التي تفضل التكلم بها، يمكنك اختيار العربية لإجراء معاملتك المالية بها على أجهزة ATM التابعة لـWestpac وSt George وBOM وBank SA.
Italiano sui nostri Bancomat
Se preferisci usare l'italiano, puoi selezionare italiano per svolgere le tue operazioni bancarie sui Bancomat di Westpac, St George, BOM e Bank SA.

본 은행 ATM에서의 한국어
Westpac, St George, BOM 및 Bank SA의 ATM에서는 한국어를 선택하여 금융 거래를 하실 수 있습니다.
日本語でATMをご利用いただけます
Westpac、St George、BOM、Bank SAのATMで日本語によるお取り引きをご希望の方は、ご利用の際に「日本語」をお選びください。

हमारी एटीएम मशीनों (ATM) में हिंदी
यदि आपकी पसन्द की भाषा हिंदी है तो आप हमारी Westpac, St George, BOM व Bank SA की एटीएम मशीनों पर अपने वित्तीय लेन-देन के लिए हिंदी चुन सकते हैं।

Bahasa Indonesia pada ATM kami
Pilihan bahasa Indonesia tersedia saat Anda melakukan transaksi keuangan pada ATM Westpac, St George, BOM dan Bank SA kami.
Credit cards
For vision impaired customers we can enhance the visibility of the embossed details on your card with contrast colour tipping. We will do this at your request without any charge to you. Order a replacement of your existing card with contrast colour tipping by contacting us on 132 032.
In branches
We're making our branches easy to access. Where possible, the design of our new and refurbished branches include:
Power-assisted entry doors for customers with prams or mobility requirements or in a wheelchair

Service counters at seated level
Interview rooms on ground floor
Flexible height brochure displays
Contrasting signage for easy recognition
Talking ATMs
Hearing loops for hearing aids
Our branches meet the Disability Discrimination Act requirements and comply with Premises Standards.
You can find your local branch by using our branch and ATM locator, and selecting the filter option for 'Disabled access' in the advanced search options on our website. On the Westpac Live mobile app, you can search via the 'Nearest ATM.' Please note this feature is not currently accessible to customers who use voice over on their smart devices, however we are working to correct this.

Bank@Post service
Our partnership with Australia Post means that customers can access banking services at their local Australia Post Office, across more than 3,500 outlets Australia-wide. Customers are required to use a Debit or Credit card in order to transact at Australia Post.
Transaction & Service Type
Bank@Post service offering
Deposits
Accounts with cards
Cash deposits up to $7,000 per day Low volume coin deposits
Deposits to 3rd party accounts (Transactions can be completed using Westpac Live) Fund transfer between accounts (Transactions can be completed using Westpac Live)
Withdrawals
Accounts with cards
Cash withdrawals up to $2,000 per day
Cheque Deposits
Deposits up to $999,999.99 (including cash)
Up to 99 cheques per deposit
Balance inquiries
Balances on Cheque and Savings accounts linked to the transacting card
Credit card available funds
Payment of Bills
Most typical bill payment types
Bank Cheque
Money Order - Australia Post Bank Cheque alternative
Talking ATMs
All Westpac Group ATMs have audio capability. Our "Talking ATMs" give clear verbal instructions and provide confirmation of your selections at each step.
All ATM PIN pads have a raised centre key "#5" to allow users to locate the key positions.
The audio instructions provide alternate PIN pad numbers for each step e.g.; "to withdraw press #3 which is located…" rather than using the touchscreen or buttons on the side of the screen.
All ATMs are compatible with a standard 3.5mm earpiece to listen to instructions and screen text.
We've reduced the number of screens and steps to do cash withdrawal to make it easier to use our ATMs.
We will remember your account and receipt selections for the next time you make cash withdrawal and the option to also save a favourite cash amount.
All ATM transaction screens comply with accessibility standards including screen contrast and font size.
Wherever possible, ATMs are height and reach accessible from a seated position including PIN pad, card reader and screen.
Wherever possible, most of our locations with an ATM are accessible by wheelchair.
You can use cardless cash feature through our mobile banking Apps to pre-stage a withdrawal. You receive a 6 digit code (valid for 3 hours) you can use at any Westpac Group ATM.
You can locate a Talking ATM by using our branch and ATM locator on our website, and selecting the filter options 'Audio ATM' in the advanced search options on our website. On the Westpac Live mobile app, you can search via the 'Nearest ATM.'

Communicating with a banker
Our Customer Care unit is open 8am - 8pm, 7 days a week from anywhere in Australia. Our people are trained to support you to meet your financial goals and understand the accessibility requirements of our customers. You can find all our Personal banking contact numbers on our website.
You can also contact us through the National Relay Service (NRS) an Australian Government initiative that offers an Australia-wide phone service for people who are deaf or have a hearing or speech impairment. It is available to everyone at no additional charge.
Visit your local branch to communicate with a banker in person. You can find your local branch by using our branch and ATM locator on our website. On the Westpac Live mobile app, you can search via the 'Nearest ATM.'
Auslan interpreter services can be booked through branch
Banking with your voice
You can access your banking through Westpac Action for Google Assistant and Amazon's virtual assistant Alexa. Westpac customers can ask a range of questions relating to their account balance, recent spending history and rewards points status.
Learn more about how to get started and eligible accounts:
Telephone Banking
Telephone Banking gives you flexibility to manage your money from the comfort of your own home and when it suits you with our 24/71 Self Service function. You can also get information on products, services, interest rates and fees by communicating with a Banking Representative (8am-8pm, 7 days a week).
You can find out more information on Telephone Banking and how to register.
1 Subject to systems availability
Online
We're committed to making the content of this site accessible to the widest possible audience.
These audiences include those:
Using assistive technology such as screen readers and screen magnifiers
Who are unable to use the mouse
Dependent on the accessibility features of their web browser.
We strive to conform to the W3C Web Content Accessibility Guidelines and to comply with Level AA of the Web Content Accessibility Guidelines, Version 2.1. Our site depends on the use of JavaScript for security purposes and some other functions.
Devices with the following assistive technology were used for reviewing Accessibility of the westpac.com.au website:
NVDA 2016
JAWS screen reader
VoiceOver for IOS
You'll find more information on how we are actively working to increase the accessibility and usability of our website and online banking services in this section.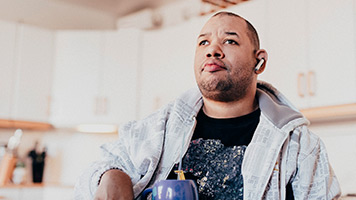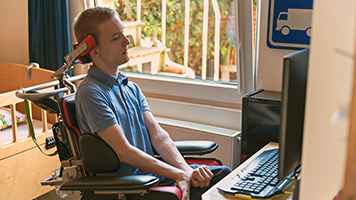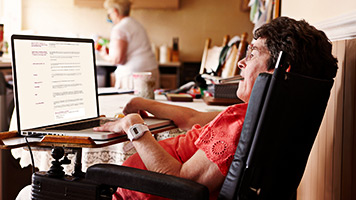 In order to access Westpac Online Banking, please make sure you're using the most recent version of your preferred browser.
| Browser | Internet Explorer | Firefox | Chrome | Safari |
| --- | --- | --- | --- | --- |
| Minimum Version | 10 | 52 | 58 | 9 |
| Operating System | Win8, Win7 | Mac, Win8, Win7 | Mac, Win8, Win7 | Mac |
View the full list of compatible devices and supported operating systems at westpac.com.au/devices
Online Banking gives you control over your banking and enables you to manage your money without visiting a branch. It is easy to use, with great features across online, mobile and tablet devices.
Resources to help you use Online Banking:
This guide aims to incorporate the ways both screen reading and magnification users engage with the keyboard.
Simply follow the steps below:
Key in your customer number using your computer keyboard in the "Enter your Customer ID" box.
Before entering your password, you will be prompted with a check box option for using our "Remember customer ID" function. This will save you having to type your customer number in every time when you visit our site, for security reasons if you're using a public or shared device we don't recommend selecting this option.

Depending on your choice of assistive technology, use the mouse, tab, arrow or 'E' key to navigate to the edit field to enter your password.

Once in the password edit field type in your 6 character alphanumeric password.
For customers using adaptive technology (like JAWS), we've included an Online Banking short cut where you won't have to search for the sign in button.
Here's how: Once you've entered your customer ID and password as normal, press and hold the 'Alt ' key, then press 'S' as well.
This directly signs you in (JAWS will read that you're being signed in). To help remember, think of 'S' standing for 'sign in'.
With Online Banking you can choose to share access to your accounts with family members or trusted professionals while maintaining control of what they can see and do.
Find out more about sharing account access.
You can login securely to the Westpac Mobile Banking App through a range of methods, not only with your password.
Using Connect from within the Mobile Banking app connects you straight to the relevant team member who can assist you. You will also avoid the need to answer a series of security questions as we have already verified your identity when you logged in via the Mobile Banking app.
Connect can be found by downloading the latest Mobile Banking app and tapping on the Services tile on the home screen. You can also find Connect via Contact us when you're signed in to the app.
Find out more about Westpac Connect.
Want to share your feedback or learn more about our commitment?
Things you should know
iPhone and Face ID are trademarks of Apple Inc., registered in the U.S. and other countries.