Taking payments
Accept card payments in person and online, with our range of EFTPOS terminals and eCommerce solutions.
Which merchant services would you like?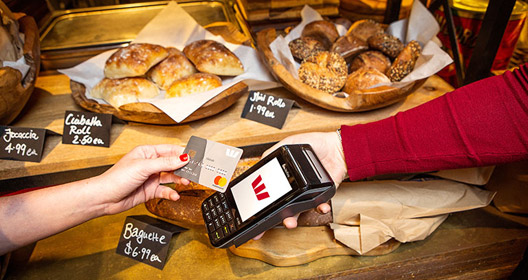 EFTPOS machines
Our EFTPOS machines offer fast and secure payments at the counter or on the move.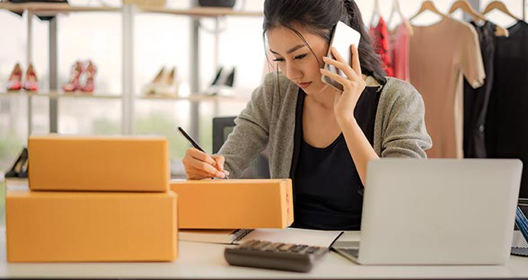 Online payments
You can offer your customers the convenience of paying online or over the phone.
Talk to a merchant specialist
We'll be in touch within 1 business day to discuss your business needs.
More ways to take payments
Frequently asked questions
Every business is different, so will benefit from different payment solutions including combinations of services – such as EFTPOS in store and a virtual terminal for phone and mail payments out back.

Some machines integrate with point of sale (POS) software and some are standalone, meaning you manually key-in the amount to be paid.

Then there are eCommerce payment gateways and systems for handling batch and/or regular payments. Request a call back from a member of the Westpac merchant services team if you'd like to discuss options that may suit your business.
It's worth carrying out research to help you identify the right payment system for your business needs. A great place to start could be our handy Payment Solution Selector Tool, which is designed to help you find payment products that may match your specific requirements.
In banking terms, a 'merchant' is anyone who sells products or services and takes payments through methods such as cash, EFTPOS (Electronic Funds Transfer at point of sale), by phone or mail, or through an online payment gateway. A 'merchant account' is an arrangement between a bank and its customer, to facilitate such payment services.
Make tax less taxing
See how much easier it is to complete your tax return using Online Banking.
Things you should know
Applications for merchant services are subject to approval. Terms and Conditions and other fees and charges (PDF 69KB) apply. Full details are available on request.

1. To be eligible for Biz Invoice you must be registered for Online Banking and hold a Westpac Business One Low Plan or Business One High Plan or Foreign Currency Account (excluding the Chinese Yuan RMB foreign currency account). Terms and conditions, fees and charges apply in relation to the above accounts. Read the disclosure documents for your selected product or service, including the Terms and Conditions or Product Disclosure Statement for
Westpac's Online Banking facility
,
Business transaction accounts
and
Foreign currency account (PDF 3MB)
, before deciding.
2. Fast or near real-time payments are sent and received using Osko® by BPAY® and can be addressed to either a PayID or a BSB and account number. Near real-time payments require both the payer and payee to have Osko® enabled accounts. Payments may take longer in some instances, such as where there is a technical interruption to the service, there is a payment to a first time payee or when the payment is caught for additional security screening.
The PayID types available to you may vary depending on your customer profile. If you register your mobile as a PayID, it needs to be the same as your SMS Protect CodeTM. If you register your ABN, it needs to be the same as the ABN on your Westpac profile. When your PayID is registered, your details (including your Business name) will be available to people who use the service and enter your ABN PayID.
Westpac Online Banking is only available for use by Westpac Australia customers. Internet connection is needed to access Westpac Online and Mobile Banking. Normal mobile data charges apply. 




Mastercard® is a registered trademark of Mastercard International Incorporated.

BPAY® and Osko® are registered trademarks of BPAY Pty Ltd ABN 69 079 137 518.