Payment solutions
Accept card payments in person and online, with our range of EFTPOS terminals and eCommerce solutions.
Choose EFTPOS Now and get $300
Paid when you take $4,000 in the first 60 days on our 1.2% flat rate.
Applies to applications approved 1/8/22–30/9/22. New Westpac Group merchant customers only. Eligibility criteria, fees and T&Cs apply*. Find out more
Which merchant services would you like?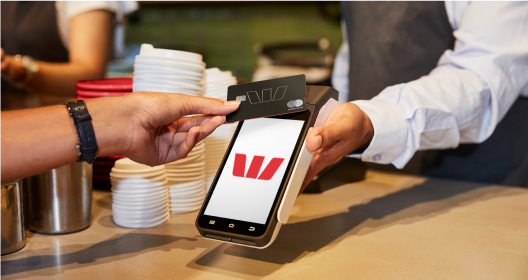 EFTPOS machines
Our EFTPOS machines offer fast and secure payments at the counter or on the move. Choose a standalone EFTPOS machine or a terminal that integrates with your point of sale system.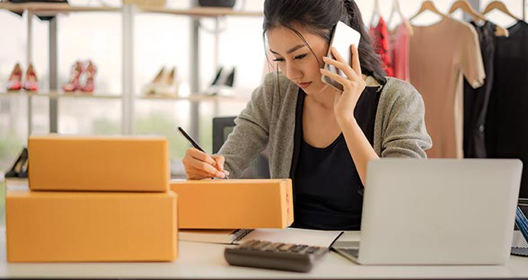 Online payments
Take payments online, by phone and by mail, with our range of eCommerce and recurring billing solutions. Choose the payment system that best matches your business needs.

Chat with a payments specialist
(8am-8pm Sydney time, Mon-Fri)

Call us now to chat about your business and payment needs, or to ask for a product or service. Or request a callback and we'll get back to you within 1 business day.
More ways to take payments
Frequently asked questions
A merchant facility is a payment system that allows you to accept payments for your business. Examples include a mobile EFTPOS machine, an EFTPOS terminal that integrates with a point of sale (POS) system, and an online payment system that enables a business to take one-off and recurring payments from bank accounts, and debit and credit cards.

Depending on the nature of your business, merchant facility payments could occur over the phone, online, at the counter, at the table, or on the go in a mobile business.
Make tax less taxing
See how much easier it is to complete your tax return using Online Banking.
Merchant support & stationery
Things you should know
Applications for merchant services are subject to approval. Terms and Conditions and other fees and charges (PDF 102KB) apply. Full details are available on request.

* $300 Bonus Offer: Conditions, fees, charges, eligibility criteria and exclusions apply. Standard product terms and conditions also apply. To be eligible for the $300 Bonus Offer you must have an application for a Westpac EFTPOS Now machine approved between 1/8/2022 and 30/9/2022, have a Westpac transaction account to settle into, be on a 1.2% flat rate or another type of blended pricing, and have achieved $4,000 gross sales within 60 days of EFTPOS Now application approval. Gross sales represent sales where a fee is charged on the value and/or number of sale transactions. The value and/or number of refund transactions are not included in the calculation. Gross sales exclude any payments taken using a merchant's personal card. This Bonus Offer is not available to customers who held a merchant facility with Westpac, St.George, Bank of Melbourne or BankSA on or before 31/7/2022. The $300 bonus will be paid to you approximately 90 days after you meet the eligibility criteria. Payment will be made into your nominated Billing account, which must be open at the time and in good standing. Your EFTPOS Now facility must also be operational at the time of payment. This Bonus Offer is limited to one successful application per customer. The payment represents a pre-paid volume rebate of the first $300 (including GST) of Monthly Terminal Fees & Merchant Service Fees charged to your account. This Bonus Offer may have taxation implications. For businesses that are registered for GST, the payment may be subject to GST. We recommend that you seek independent advice to determine any tax liability or other tax implications based on your individual circumstances. Westpac has the right to withdraw the offer for operational reasons any time prior to your application for an EFTPOS Now machine being approved. All Westpac Group offers are subject to eligibility and only available if your account is and remains in good standing.

1. Fast or near real-time payments are sent and received using Osko® by BPAY® and can be addressed to either a PayID or a BSB and account number. Near real-time payments require both the payer and payee to have Osko® enabled accounts. Payments may take longer in some instances, such as where there is a technical interruption to the service, there is a payment to a first time payee or when the payment is caught for additional security screening.
The PayID types available to you may vary depending on your customer profile. If you register your mobile as a PayID, it needs to be the same as your SMS Protect Code TM. If you register your ABN, it needs to be the same as the ABN on your Westpac profile. When your PayID is registered, your details (including your Business name) will be available to people who use the service and enter your ABN PayID.
Westpac Online Banking is only available for use by Westpac Australia customers. Internet connection is needed to access Westpac Online and Mobile Banking. Normal mobile data charges apply. 


Mastercard® is a registered trademark of Mastercard International Incorporated.

BPAY® and Osko® are registered trademarks of BPAY Pty Ltd ABN 69 079 137 518.