How to update third party access for Business customers
With Westpac Live, you are able to see who has third party access to your accounts and the level of access given.
You can now:

Remove third party account access for sole and joint accounts
Edit the level of account access you have given on a sole account.

Administrators can access this feature via Account Access levels in User Administration
In User Administration section, select Accounts.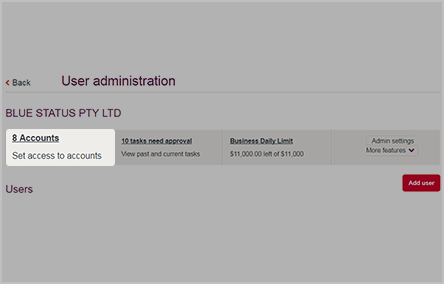 In Account access levels, select View third party access on the Account access levels screen.
Select the individual or business whose account access you would like to update. (If you select Remove you can confirm immediately. If you select Edit, proceed to step 4).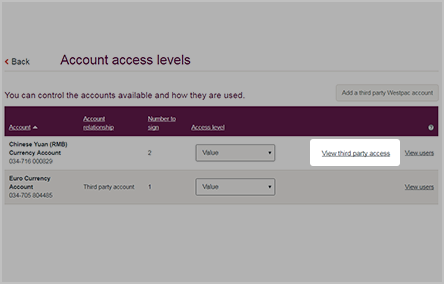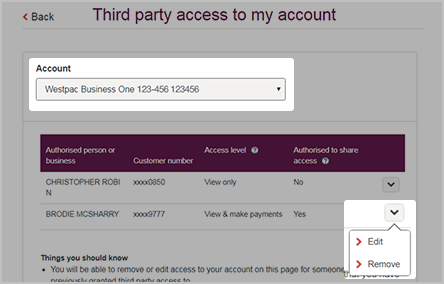 Select appropriate Access settings and select Save. Then select Confirm to confirm the changes. If the change doesn't require further approvals, the process ends here.
The User Administration screen displays a message that third party access details have been successfully updated. If the change requires further approval, a message "Further approval required" displays in User Administration.

For future approvals: The second approver will need to sign in to Westpac Live, go to Approvals, Administration tab and select the Approve button to approve the change. On the Approvals screen other approver(s) select Approve and then confirm approval.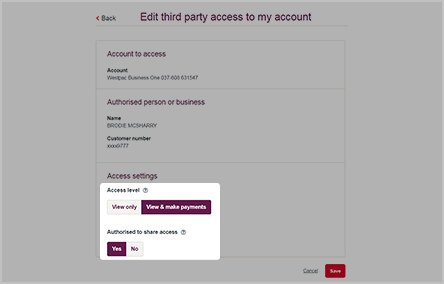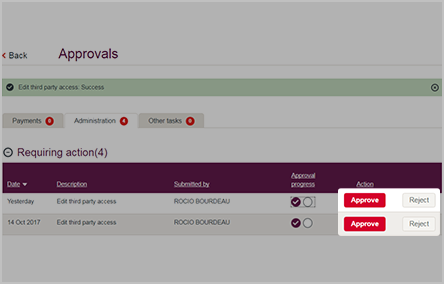 Note: Once all approvals are complete, the authorised person or business will receive notification the change has been made. An Electronic Direct Message and a secure message via the message centre will be sent confirming third party access has been updated or removed.
Read more