Business Network - How to assign a token to a User
As an Administrator, you can assign a token to a Business User.

1. Hover over Administration and click User administration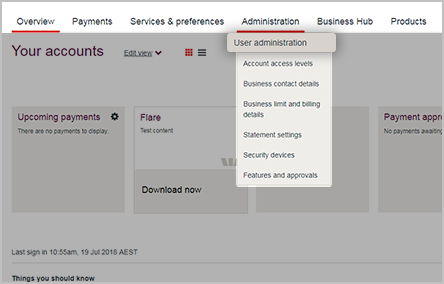 2. Find the row containing the user, click the menu arrow at the end of the row and select Assign token.


3. If you have a spare token available, select Use a spare option, enter the Token serial number and click Assign token.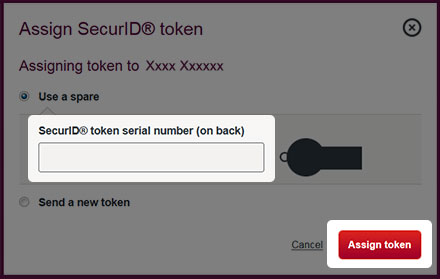 4. Or to order a new token, select Send a new token option, confirm the address details and click Order token.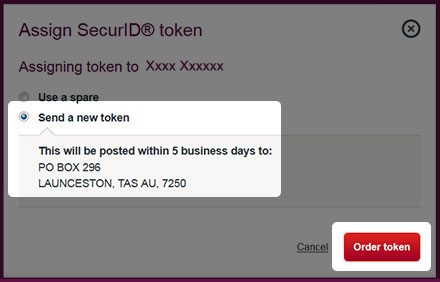 5. The user needs to log in to their Business Profile and follow these steps: 1. Click Services & Preferences > Preferences > Select Security > Activate Token (or Complete Activation).



Tip box
A User can only have one active security device at any one time i.e. either Token or SMS Protect

If you do not have a spare token you can select the Send a replacement option and have one sent. It may take up to 5 days for the token to reach you

The token is not active until the user logs in to their own profile to activate device
Fees may apply for additional security devices – check the Terms & Conditions on our website.