Activate your card on your mobile
Now you can activate a Westpac credit or debit card using either your iPhone camera or Android NFC technology and the Westpac Mobile Banking app*.
Step 1:
Download the latest Westpac Mobile Banking app (version 8.11 or above).


Tip: If you already have the app, simply go to westpac.com.au/activate on your mobile and follow the steps from Step 3 to activate your card.

Step 2:
Open the app and swipe up, tap Services and choose Activate your card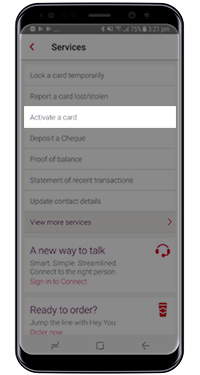 Step 3:
Sign in to Activate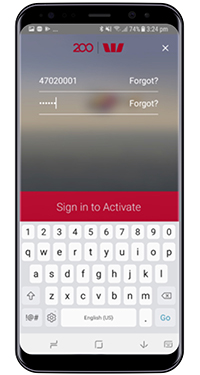 Step 4:
The Activate your card screen will appear. Hold your card up to the back of your smartphone until it vibrates.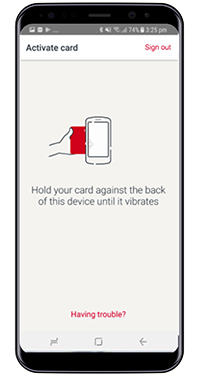 Step 5:
A new screen will show to confirm your card is activated.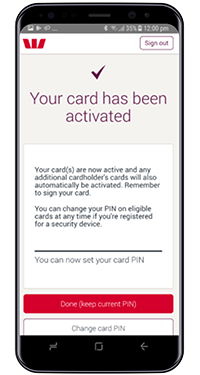 Tip: You can also activate your card once you are signed in to mobile banking by going to Card services under Services and security.

Download the Westpac Mobile Banking App
Download the Westpac App now from the App or Google Play Store
Things you should know
Apple, the Apple logo and iPhone are trademarks of Apple Inc., registered in the U.S. and other countries. App Store is a service mark of Apple Inc.
Android is a trademark of Google Inc.