One password you won't forget
Now you can use facial recognition on our mobile banking app with iPhone X
The latest in biometrics technology
Introducing a new way to sign in to Westpac Mobile Banking, using facial recognition (Face ID) on the new Apple iPhone X.
Following on from the introduction of fingerprint sign in for supported devices, facial recognition is the next evolution in the use of biometrics for digital banking.
Step 1:
On the app sign in screen, enter your Customer ID and Password and choose 'Set up simple sign in'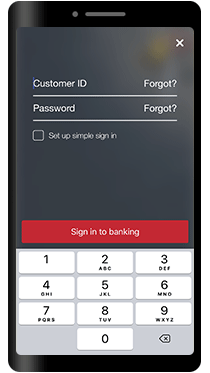 Step 2:
A new screen will appear which will prompt you to either:
Create new 4 digit Passcode
Use Fingerprint
Use Face ID or
Use Password only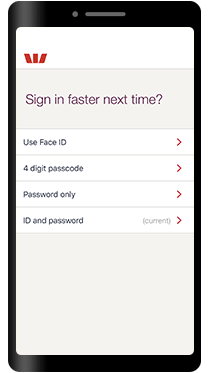 Step 3:
Select 'Use Face ID' and follow the screen prompts to complete the set up process (you must have Face ID capability on the device, and delete anyone else's stored Face ID image before setting up Face ID sign in)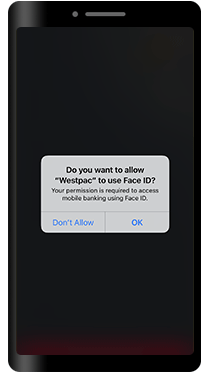 Step 4:
You can then sign in using your Face ID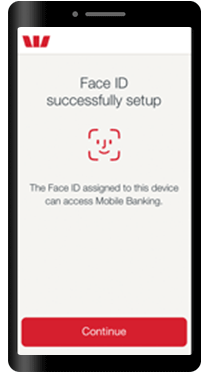 Things you should know
iPhone, Face ID, Apple and the Apple logo are trademarks of Apple Inc., registered in the U.S. and other countries. App Store is a Service mark of Apple Inc.
SecurID is a registered trademark of EMC Corporation.