Financial Literacy for kids & teens
Learn more about developing good money habits for kids and teenagers
Make managing your money easier

Savings calculator
See how long it may take to save for your next big purchase with Westpac's savings calculator.


Budgeting
Know you're sorted with our Westpac App budgeting tools to track all cash flow and spending.
 

Safer banking
Our banking app has features to help make banking even safer and more secure for our younger customers.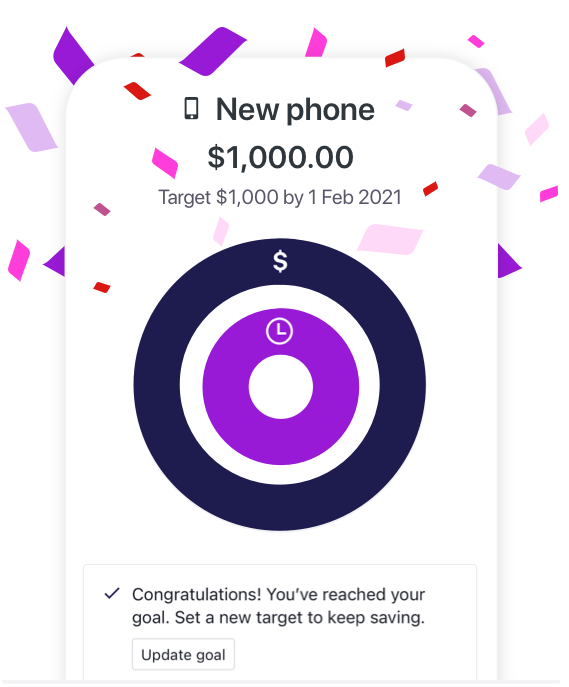 How can Savings Goals help?
Set up Savings Goals to work out how much you need to save to make your dreams a reality.
 
Bucket your savings into different goals with one account
Know how much you need to put away regularly to reach your goals
Put your savings on autopilot by setting up recurring transfers to your individual savings goals.

Under 18? Get $50 on us
Open a Choice transaction account at the same time as your Bump Savings account then deposit at least $100 into your savings within 30 days - and we'll give you $50. T&Cs apply.
Learn how to make the most of your money
You might learn about econ or maths in school, but nobody ever really teaches you how to actually use money in everyday life. That's why we've teamed up with Year13 to give you the rundown on earning, spending, and saving your money in the big wide world.