Accounts for kids, teens & students
Start learning good money habits early with our everyday spending and savings accounts for under 30s and students.
Under 18? Get $50 on us
Open a Choice transaction account at the same time as your Bump Savings account then deposit at least $100 into your savings within 30 days - and we'll give you $50. T&Cs apply.
Financial Literacy for Kids & Teens
We're here to help teach kids and teens how to better manage their money.
Learn how to make the most of your money
You might learn about econ or maths in school, but nobody ever really teaches you how to actually use money in everyday life. That's why we've teamed up with Year13 to give you the rundown on earning, spending, and saving your money in the big wide world.
Banking should be safe for our kids
With account activity notifications for parents, sensible limits on online banking payments, simpler payment options, and more - we're encouraging safe and secure banking habits.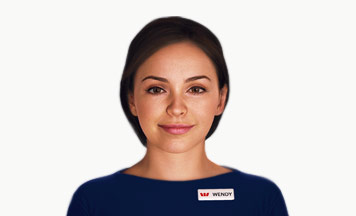 Hi, looking for your first job?
Let me help you out. I'm Wendy, Westpac's digital job coach.

Things you should know
1. Bonus interest: payable each month that you: make a deposit to the account, ensure the account balance is higher at the end than the beginning of the month, and keep the account balance above $0. For bonus interest qualification, a month is the period from close of business on the last business day of the prior month to close of business on the last business day of the current month.
2. Parental Control: Parents, grandparents, or guardians must be an account signatory to have Parental Control. There is a limit of two signatories per Bump Savings account. Child must be registered for Westpac Online Banking and Westpac Telephone Banking to access accounts online or over the phone. For children under 12 years of age: Parental Control is mandatory, and self-service Telephone Banking is not available. For children aged 12 years and over: Parental Control is optional and access levels can be amended by the child at any time. Parental Control does not apply to a child's access to funds in branch, however a signatory must authorise branch withdrawals where a child is under 14 and a debit card is not available.

3. Savings Goals: Both an account holder and an account signatory (where applicable) can use the Savings Goals feature, including to view, add, edit and delete the savings goals on a Bump Savings or Westpac Life account.
4. Westpac everyday account: To open a Westpac Life account, customers must hold a Westpac everyday account in the same name and be registered for Online and Phone Banking. Fees and charges may apply on the everyday account. For Westpac Bump Savings account, this can be in the name of the child or a parent signatory. Transfers made by the child are subject to any Parental Controls.
5. Debit Mastercard: You need to be at least 14 years of age, and have an Australian residential address to be eligible for the card. If you're not eligible for a Debit Mastercard, apply for a Handycard to access your account.

World Mastercard®, Mastercard® and the Mastercard Brand Mark are registered trademarks of, and PayPassTM is a trademark of, Mastercard International Incorporated.