Everyday bank account for Kids and Teens
Bank with ease with an everyday account designed to help you manage the money you earn and the money you spend.
Why choose a Westpac Choice account?

$0 monthly fees
With $0 monthly account keeping fees, your money can go even further.1

Pay and get paid in seconds
Use PayID to get paid instantly by your mates with just your mobile number. You can also tap and go using your mobile or your Debit Mastercard.2

Access exclusive offers and discounts
We've partnered with some major brands to help you save – think movie tickets, fashion and more.

Safety first
We've got your back with 24/7 fraud monitoring and our Fraud Money Back Guarantee.3
Under 18? Get $50 on us
Open a Choice transaction account at the same time as your Bump Savings account then deposit at least $100 into your savings within 30 days - and we'll give you $50. T&Cs apply.
It only takes a few minutes to open your Westpac Choice account with debit card online. You'll need to provide us with some basic details such as your name, age.
Parents or guardians wishing to open an account on behalf of their child can do so by visiting a branch with their child.
Provide your ID
To open your account, we'll need to check some of your ID. This can include:
Medicare card
Passport
Australian driver's licence
Australian birth certificate
You'll also need to provide your tax residency details – this might sound confusing, but all it means is if you're required to pay tax in another country, you'll need to give us the details (and if you're not, you can just tell us no in the form).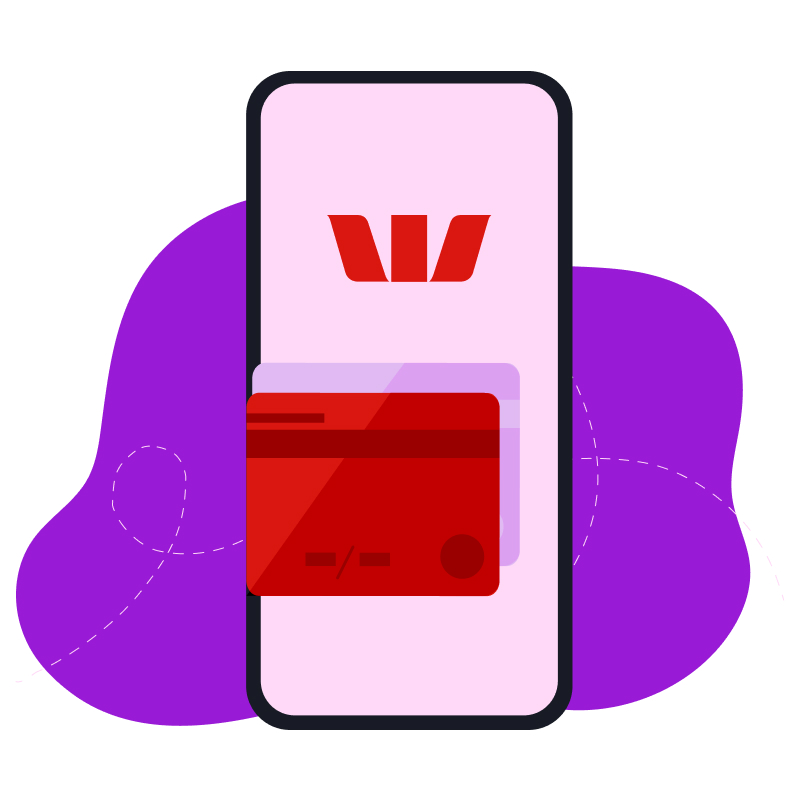 Safety at your fingertips. The app that helps you bank better.
Personalise your banking, customise your app with profile pics, app icons and wallpapers and explore all of our features.
Lock a lost card
Lost or had your card stolen? Safely lock it from within the app with a few taps.
Master your money
Keep an eye out for unexpected transactions with notifications each time money goes into or out of your account. You can even have a parent notified too by adding them as a third party.⁴
Keep your card on your phone
Get a digital version of your card⁵ in the Westpac App so your details are always handy. The CVC refreshes every 24 hours for extra security.
| Standard fees (fees may change) | Amount |
| --- | --- |
| Account-Keeping Fee (usually $5) is waived for under 30s | $0 |
Financial Literacy for Kids & Teens
We're here to help teach kids and teens how to better manage their money.
Did you know?
In an Australian industry first, Westpac Group has a Child Safeguarding Position Statement that sets out the principles that guide our approach as we work to embed a child safe culture within our organisation.
Things you should know
Before making a decision about any of our products or services, please read all the terms and conditions and consider whether the product or service is right for you. Fees and charges apply and may change.
1. Monthly account keeping fees are waived for customers under 30. For a full list of fee waiver eligibility, refer to our Terms and Conditions (PDF 897KB)
2. Debit Mastercard®: Holders need to be at least 14 years of age, and have an Australian residential address to be eligible for the card. If you're not eligible for a Debit Mastercard, apply for a Handycard to access your account.
3. Westpac Fraud Money Back Guarantee: ensures that customers will be reimbursed for any unauthorised transactions, provided that the customer has not contributed to the loss and contacted Westpac promptly. Refer to the Westpac Debit Mastercard Terms and Conditions for full details, including when a customer will be liable.
4. Third Party Push Notifications: A third party, such as parent or guardian, who has been granted access to a Westpac Bump Savings or Choice Youth account can choose to receive real-time mobile push notifications for when account transactions occur.
5. Digital version: The Digital Card is only available on the Westpac App and supported with the latest version of Westpac Mobile Banking. The terms and conditions applicable to your product also apply to the use of your digital card. Online Banking Terms & Conditions also apply. You may not always be able to access your digital card.
Apple and the Apple logo are trademarks of Apple Inc., registered in the U.S. and other countries. App Store is a service mark of Apple Inc.
Google Play and the Google Play logo are trademarks of Google LLC.