What type of account are you looking for?
Aged 18-29?
You could earn up to 5.20% p.a. variable interest on your first $30,000 savings with a Life Savings and Choice bank account.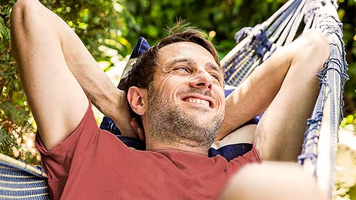 What's the difference between a Term Deposit account and a regular savings account?
A term deposit lets you lock your money away for a set length of time at a guaranteed interest rate, whereas a savings account gives you access to your money at any time but has an interest rate that can change.

Things you should know
Bonus interest: You will be eligible for bonus interest if during the month (subject to transaction processing times):
a. your account balance has not fallen below $0; and
b. you (or someone on your behalf) have made a deposit of any amount; and
c. the account balance on the last business day of the month is higher than the account balance on the last business day of the previous month.
Interest paid into your account does not qualify as a deposit in terms of bonus interest eligibility.
Westpac everyday account: To open a Westpac eSaver account, customers must hold a Westpac everyday account in the same name and be registered for Online and Phone Banking. Fees and charges may apply on the everyday account.

Parental Control: Parents, grandparents, or guardians must be an account signatory to have Parental Control. There is a limit of two signatories per Bump Savings account. Child must be registered for Westpac Online Banking and Westpac Telephone Banking to access accounts online or over the phone. For children under 12 years of age: Parental Control is mandatory, and self-service Telephone Banking is not available. For children aged 12 years and over: Parental Control is optional and access levels can be amended by the child at any time. Parental Control does not apply to a child's access to funds in branch, however a signatory must authorise branch withdrawals where a child is under 14 and a debit card is not available.
Savings Goals: Both an account holder and an authorised user can use the Savings Goals feature, including to view, add, edit and delete the savings goals on a Westpac Life or Bump account.