Share BSB and account details
Share your BSB and account details with friends and family with your choice of messaging method on your mobile.
Step 1:
Download the latest Westpac Mobile Banking app (version 8.2 or above).
Step 2:
Sign into the app and tap the share icon next to your BSB and Account details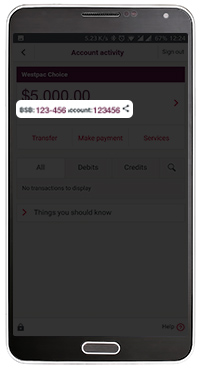 Step 3:

Complete the action by choosing a messaging application to send your details via. This is dependent on what messaging apps are downloaded on your device.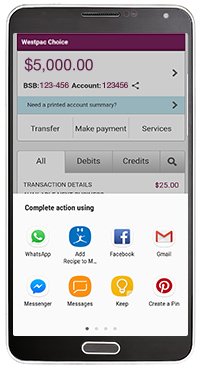 Step 4:
Open your chosen messaging application and your details will be pre-populated and ready to be sent.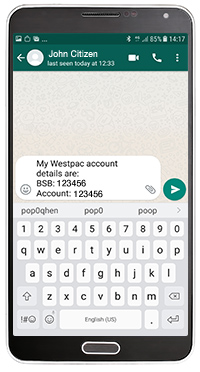 Things you should know
Apple, the Apple logo and iPhone are trademarks of Apple Inc., registered in the U.S. and other countries. App Store is a service mark of Apple Inc.
Android is a trademark of Google Inc.