How to export a list of payees
Download all of your payees in a CSV file.
Users can export their payees to a CSV file.
Payee information can be exported as a csv file only

Step by step guide
In the Exports and reports section, select Export CSV file under Payees.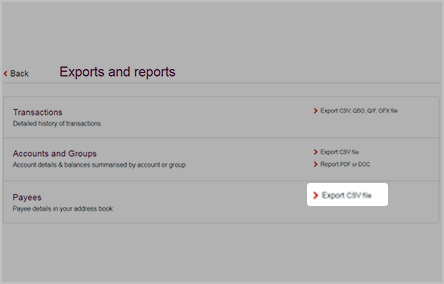 In Payees export section, select the Payee/s or select Multiple and then select Export.