How to export a list of accounts and groups
Step 1
Navigate to Overview and select Exports and reports.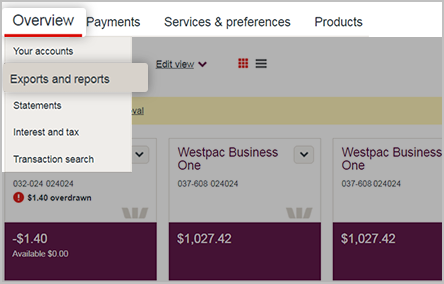 Step 2
In the Exports and reports section, navigate to the Accounts and Groups section and select Export CSV file.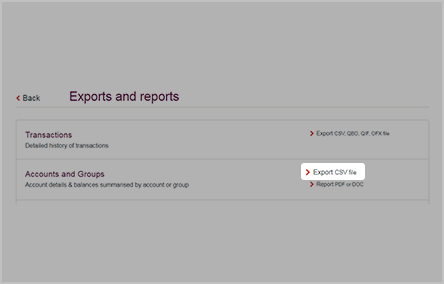 Step 3
In the Accounts and groups export section, enter the date range or select a preset range. Select the account/s you would like to view (optional) and then select Export.
Note: If you do not select any accounts, the file will automatically export all accounts. If you would like to select multiple accounts, select the select multiple option and choose the accounts you would like to export.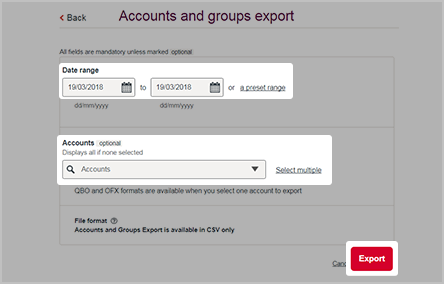 Note:
Accounts and groups can only be exported as a .csv file only