Business Overdraft
Access extra funds through your transaction account to help manage cash flow and business expenses.
What is a business overdraft?
An overdraft is an approved extra amount of funds (or 'line of credit') attached to your business transaction account, which you can access whenever you need to.
You pay back what you can, when you can - if the overdraft stays under the approved limit. Interest is charged on the overdraft balance until it is fully repaid.
Who can apply?
A business entity domiciled in Australia; or an individual 18 years and above or strata corporation domiciled in Australia and requires the funding for business or investment purposes other than investment in residential property.
You need to be an existing Westpac business customer to apply for an unsecured business overdraft. Your business will also need to meet these requirements.

Why choose a business overdraft?
Flexible line of credit linked to your business transaction account
Use or repay funds at any time (within the approved limit)
Only pay interest on the overdraft amount you use
Fast unsecured choice for existing customers.
Benefits for your business
Quick access to extra funds to manage payments and expenses.

Expand your business by using extra funds to tender for larger jobs.

Negotiate better terms and discounts with suppliers using the overdraft for larger upfront payments.

Access funds to pay bills while you're waiting to receive payments.
Check the eligibility criteria and have your business' financials to hand.
What's the difference between an overdraft and a business loan?
A business loan is a lump sum paid into your transaction account. An overdraft is a pre-agreed amount you can access if your bank balance drops below zero.
A business loan may suit your business if you need funding for things such as a business acquisition, start-up costs, capital investment, property acquisition or development, or refinancing other lending.
A business overdraft may help relieve the strain on your cash flow, by supplying funds to cover expenses (such as buying stock and paying invoices and wages) until you get paid by your customers.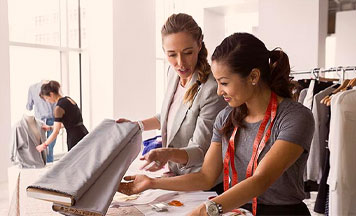 Secured and unsecured overdrafts: what's the difference?
If you want access to less than $75k, an unsecured business overdraft may suit your needs. An unsecured overdraft can provide more funds in your business transaction account, without you having to offer a specific asset (such as a property) as security against the 'loan.' Please note that a director's guarantee will be needed if you're a corporate borrower.
If you're looking for between $75K and $250K+, you could consider a secured business overdraft. This means we give you access to more funds in your business transaction account, and you provide security for the overdraft with a specific asset.
Frequently asked questions
Some important points to consider before applying:
Security
Depending on your circumstances, business loans can be unsecured or require security in the form of residential property, commercial property, or other security. A guarantee will also be required by company directors for corporate borrowers.
Credit history
All borrowers, owners, directors, and guarantors must have clear credit records. All statutory payments and ATO liabilities need to be up to date and not under arrangement.
Banking and borrowing history
Existing bank accounts and lending products must be within their approved limits.
Domicile
Your business must be registered in Australia.
Things you should know
Credit criteria, fees, charges, terms, and conditions apply. Talk to your banker for product details.
1. Rates vary depending on a number of factors, such as the type of security provided.
2. Eligibility, credit criteria and type of security determine how much you can borrow.
3. Charged at the beginning of the month. Other fees may apply.
Extra eligibility requirements for unsecured business overdraft
For existing customers applying for unsecured business overdraft, your business will need to:
Hold a Westpac business transaction account in the same name that you will use to apply
Have traded for at least 12 months with a valid ABN or ACN
Be registered for GST
Turnover more than $75K annually
Operating as a sole trader (aged 18 years or over) or a sole director company (where the sole director is also the sole company secretary). For company borrowers, the sole director must supply a director's guarantee
Be a tax resident of Australia, that is based, registered, and operating in Australia
Only use the finance for business purposes and will not be used to finance other lending, start a business, fund a property development, or buy residential property
Have less than $1m in business lending with Westpac
Have ATO payments, loan repayments and employee entitlements (including super) up to date.