MYOB PARTNER OFFER
Get 12 months free + 20% off base subscription in the 2nd and 3rd years on Pro, Lite and Payroll Only plans. Worth up to $924.²
MYOB is a business management platform that brings together key workflows to fit your business's needs.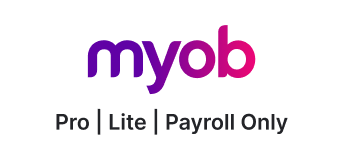 How MYOB could benefit your business
Whether you're just starting out, or run an established business, you can manage your entire business with MYOB.
Automate your admin and grow your business with confidence
Take charge of your cash flow and business health
Free up more time to grow your business by automating your daily tasks
Easily manage your business's key workflows in one place
Use a system that will grow at the same pace as your business, whether it's adding employees, managing inventory, or regulating cash flow
Easily integrate other software you might use, creating a single, accurate system for all your business data.
How can I redeem this offer?
Get 12 months free + 20% off base subscription in the 2nd and 3rd years on Pro, Lite and Payroll Only plans. Worth up to $924.²
Open a Business One Plus account (unless you already have one).
Sign into Online Banking or the Westpac App and select the 'Business partner offers' link on your dashboard, then choose the account you want to use.
Select 'Explore offer and activate' on the MYOB offer you want to redeem. You'll be redirected to their website for full details.
Follow the instructions on the page using either the debit card or BSB and account number linked to your Business One Plus account, or a Westpac business credit card.
With MYOB, you can manage all your workflows on one, flexible platform. Streamline tasks, build powerful connections, and grow confidently with a solution that's future ready, turning your ambitions into reality.
With six key workflows that scale with your business, the MYOB business management platform helps you manage your customers, supply chain, projects, employees, finances, accounting and tax, and all from one place.
Wherever your business is headed, MYOB adapts to meet your changing needs, whilst providing the visibility and confidence you need to make better, more informed decisions.
Looking for something else?
Check out other available offers from other partners.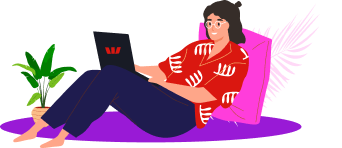 Things you should know
1 Total partner value has been calculated assuming you take up all partner offers for the entire offer period. Where applicable, we have used the highest subscription offered for Samsung, an initial purchase of $4,000, followed by a subsequent $1,000 purchase. For Uber, an annual spend of $1,000 is considered.
2 Partner value is determined by each partner's highest subscription price for the entire offer period, excluding Samsung and Uber. Samsung involves an initial $4,000 and a $1,000 subsequent purchase, while Uber considers a $1,000 annual spend. The prices for MYOB, Samsung, Bitdefender, AGL, AWS, Lawpath, Optus, and Uber include GST. Shippit and Zii do not include GST in their prices. Refer to their websites for more information.
3 Offer values are shown in AUD. Non-AUD values have been converted to AUD using an indicative exchange rate as at 16/08/2023. The exchange rates are subject to market movements and therefore change continuously.
Partner offers are made by each partner and not Westpac Banking Corporation (Westpac). Westpac does not endorse or make recommendations about the services or goods provided by each partner. Partner offers are not a Westpac product or service, or a feature of a Westpac product or service.
The information provided is general in nature and has been prepared without taking your objectives, needs and overall financial situation into account. For this reason, you should consider the appropriateness of the information to your own circumstances and, if necessary, seek appropriate professional advice.
Each offer is subject to the partner's individual terms and conditions, which are specified on the partner's website. The offers can be accessed via Online Banking, which is owned by Westpac. When you click the link to access each partner offer, you will be taken to a partner's website, which is a third-party site not owned by Westpac. Westpac is not a party to any offers or contracts which you enter into with the partners. Any services or accounts you set up with a partner as part of receiving an offer is not a Westpac account.
Any queries or issues with the fulfilment or maintenance of any partner offers should be addressed directly with the relevant partners.
Partner offers are exclusive to Westpac Business One Plus customers. To be eligible for the partner offers you need to hold a Westpac Business One Plus account or be an authorised Administrator of a Business Network that holds a Westpac Business One Plus account and use your Westpac Business debit or credit card or BSB and account number as the payment option for the partner offer.
Eligibility to the partner offers is available at an account level. If you have more than one Business One Plus account, you will be eligible for partner offers on each account. However, all offers are subject to the partner's terms and conditions which may include specific eligibility criteria. Please refer to the partner's website for details.
If you close or no longer hold the Business One Plus account, you will no longer be eligible for the partner offers and any existing partner offers connected to that account may be terminated by the partner and you may start incurring fees per the partner's terms and conditions.
Partner offers may be varied or withdrawn at any time in accordance with the partner's terms and conditions and may not be available in conjunction with any other promotions.
Access to the partner offers is provided via Westpac Online Banking on each Business One Plus account. All account holders and authorised Administrators of a Business Network that holds a Business One Plus account will have access to the offers. If you are not already registered for online banking you will need to register to get access to the offers.
Westpac is not responsible for the accuracy or completeness of claims made in relation to the services or goods provided by the partners providing these offers. To the extent the law allows, Westpac does not accept responsibility for losses suffered as a result of your acceptance of partner offers.
You are able to view the partner offers as you have opted in to receive offers from Westpac partners. If you no longer wish to see offers from our partners you can update your notification and marketing settings under your Personal Profile in Online Banking or for Business Network customers this can be changed by contacting a banker or calling us on 132 142.
Westpac does not give or receive commissions to or from any person in connection with the partner offers.