Westpac App: Australia's Best Banking App
Bank simply and securely with Australia's #1 banking app*, packed with features to help you master your money.
Let's help you get started
Download the Westpac App today to experience the #1 Australian banking app*.
Register for Online Banking, and you'll also be registered for the Westpac App. Download or update to the latest version of the app for access to an ever-growing list of app-only features and services.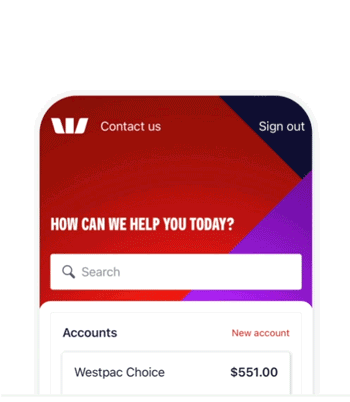 Not a Westpac customer yet?
Enjoy the Westpac App's features by becoming a customer. Let's help you find an account that could fit.
Help in more ways than you'd expect
Westpac App Budget Tools

Track your cash flow by sorting income and expenses into categories and subcategories to understand your spending better and spot a place to save. By tagging your transactions with unique labels, you'll be able to sort transactions or keep track of spending for an event, holiday or even a joint account holder.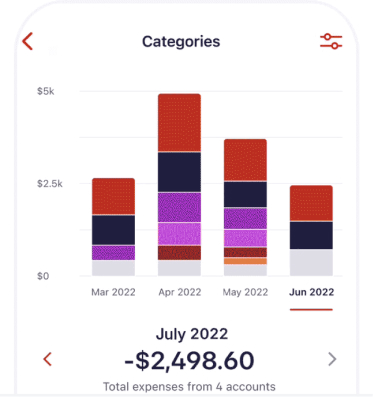 Compare spending across categories
Better understand your spending on essentials and those little luxuries to see where you've got money to splash out or where to cut back to save.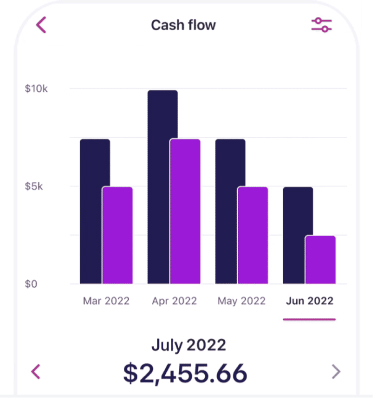 Track trends in your cash flow
Surprised by your bank balance? Tracking your income vs expenses can help you plan for costlier months or those with extra cash ripe for saving.
Manage your cards all in one place
Manage your cards on the go with Cards Hub. Access your Digital Card, change your PIN or temporarily lock or replace your card.
Things you should know
* Claim based on "The Forrester Digital Experience Review™: Australian Mobile Banking Apps, Q4 2023" an evaluation of five Australian Banks.
Westpac's Online Banking Security Guarantee - If your Westpac account is compromised due to Online fraud, we guarantee to repay any missing funds, provided you complied with our Online Banking Terms and Conditions. This includes keeping your sign-in details (including passwords, Westpac Protect™ Security codes) private, not participating in the unauthorised transaction, and immediately notifying us when you suspect an unauthorised transaction or potential fraud on your accounts.
The Digital Card is only available in the Westpac App and supported with the latest version of the Westpac App. The terms and conditions applicable to your product also apply to the use of your digital card. Online Banking Terms & Conditions also apply. You may not always be able to access your digital card.
Quick Balance: Only eligible accounts can be displayed. Available on compatible devices with supported operating systems. View the full list of compatible devices and supported operating systems at westpac.com.au/devices.
Apple and the Apple logo are trademarks of Apple Inc., registered in the U.S. and other countries. App Store is a service mark of Apple Inc.
Google Play and the Google Play logo are trademarks of Google LLC.