Westpac Small Business Reports

"Westpac has been proudly backing small businesses since we opened our doors more than two centuries ago. Through our daily interaction with businesses, we know they're run by courageous individuals with plenty of passion and purpose.
As the backbone of Australia's economic success, the challenges small businesses face must be recognised and addressed. That's why we've taken the time to understand more about this sector by surveying 500 Australian small businesses and sharing their insights in the Westpac Small Business Reports.

I hope the reports give small businesses some practical tools to help them be successful."

Ganesh Chandrasekkar
General Manager, SME Banking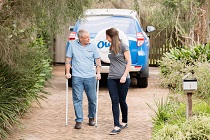 In the August 2019 report, we look at some of the barriers to small business growth – particularly challenges around employment and finance – and provide insight and tips on how they can be overcome. Topics include:
There's light at the end of the tunnel
Businesses need hands and flexibility
Are small businesses betting the house?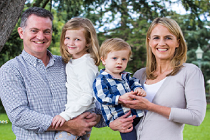 In the March 2019 report, we look at how small businesses are feeling in the lead up to the federal election and engaging with government. We also look at the challenges small businesses face around applying for grants and what it takes to be a community minded business. The report includes insights and tips from 50 high performing small businesses to help their peers operate with confidence. Topics include:
The election waiting game
Having a fair slice of business grants 

Being community minded