We are proud to back employee-supported small and local not-for-profits that are making a difference in local communities around Australia through our Community Grants program.

The combination of funding and the passion and energy of our employees provides a powerful combination of support for our community partners across Australia.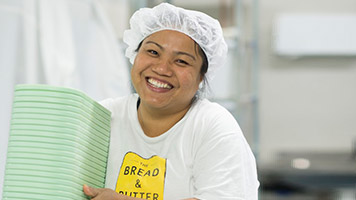 Community Grants provide:
$10,000 to local community organisations delivering educational opportunities, employment pathways or improving the quality of life for people in need.
Non-financial support including our Community Grants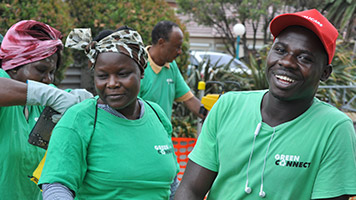 Community Grants support:
Youth at risk
Women at risk
Indigenous Australians
Refugees & asylum seekers
People who are homeless or at risk of homelessness
People who've experienced family or domestic violence
People living with a disability (including carers)
People living with a mental health issue (including carers)

Applying for 2019 Community Grants

Now in its eighth year, we recognise that our Community Grants program is more impactful when we have passionate Westpac Group employees supporting our grant recipients through volunteering and fundraising. That's why in 2019 we have introduced Westpac Group employee nominations as part of the application process. This means that eligible applicants must first be nominated by a Westpac Group employee in order to apply.

Employee nominations are open from 1 - 29 May.
Once you have received a nomination from a Westpac Group employee, you will be emailed a link to your online application form. Applications will close on 5 June. For more information please visit our Frequently Asked Questions