Searching...
How do I access my Digital Card?
You can access your Digital Card in the Westpac App.
Check which app you have: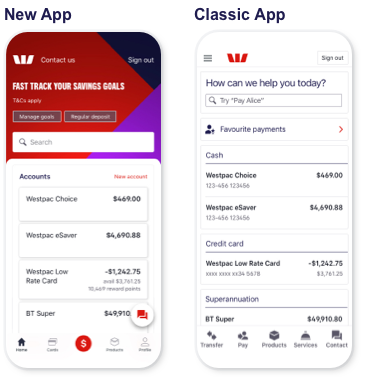 New Westpac App

Sign in to the Westpac App
Search Digital in the Smart Search bar and select Digital Card
Follow the prompts to Generate a CVC (Card Verification Code)
Classic Westpac App
Tap the account you want to access digital card
Tap Details > View Digital Card and follow the prompts
or Tap Services > Card services > Digital card and follow the prompts
To access Digital Card, you must have Westpac App iOS v8.13 or Android v8.9 or higher.