Graduate and Intern Programs
Our Graduate and Intern Programs bring unlike minds together. The interesting. The curious. The creative.
Our Graduate and Intern Programs offer you more than just an ordinary job. The programs offer a unique and rewarding experience to accelerate your development, provide you with a platform to fulfill your goals and build your talent for the future.

Next up: applications for our 2022 Graduate and 2021/22 Intern Programs will open in mid-2021. Please ensure to check back regularly for further details on all our Program experiences.

We encourage any interested applicants to register your interest to keep up to date with upcoming vacancies and relevant updates. We will only contact you with news that may be of interest to you based on the information you provide. In submitting your details, you agree to be contacted by Westpac Group to receive occasional, targeted updates from Westpac Group.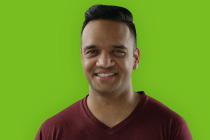 OUR GRADUATE PROGRAM
We offer a graduate program that is unlike any other.
It's a fun, rewarding experience that will accelerate your personal and professional development, providing you a platform to fulfill your goals. We want to challenge you - you can expect to contribute from day one and make an impact to our business.
Our rotational programs allow you to enjoy many experiences, roles and teams during your graduate year. In addition, you'll participate in a unique development program that will build and strengthen your skills for the future.
During this time, there are plenty of opportunities to get involved in grad life. You can join numerous communities, volunteering and sustainability initiatives.
You can apply for the Graduate Program in your final year of study of a university degree or are within two years after completing an undergraduate or postgraduate degree at the time of application.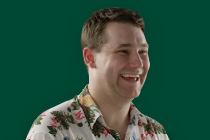 INTERN PROGRAM
Our paid ten-week program is a great way to explore a career with Westpac Group and give you a taste of what is like to work for us. It is designed to ensure that our interns get an insight into the diverse opportunities at Westpac Group – allowing you to make an informed career decision.
The program runs for 10 weeks from late November to February and talented interns will also have the opportunity to be considered for the Graduate Program.
You can apply for the Intern Program when you're in the penultimate (second last) year of your degree.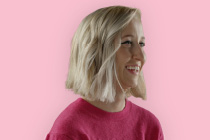 BUSINESS AREAS
You wouldn't believe the different roles you could have at Westpac Group, and where your career here could take you.
Our Program locations are national, with most roles based in Sydney. Role locations will be available once applications open.
If you want more than just an ordinary job, where you will be immersed in a unique experience that accelerates your career, then consider one of our many Program offerings.
Financial services roles: Help improve the lives of our customers and make Australian businesses stronger in roles within; consumer and business banking, advice and wealth management, or Institutional Banking.
GroupTech roles: Our technologists are game changers who bring our vision and strategy to life in roles such as system engineers, security, designers, architect, or project managers.
Innovative roles: You can dream, design and innovate next-generation digital experiences in roles such as digital, service, product or interaction designers.
Operational roles: You can help provide better experiences for our customers and impact on the way we do business in roles such as an analyst, business analyst, project manager, or a team leader.
Transformation roles: Revolutionise how we help our customers in roles such as project managers, change managers or analysts.
Specialist roles: Lead our service revolution in professional roles that are vital to our success within finance, risk, human resources, legal or compliance.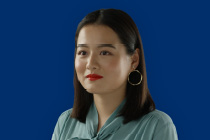 WHO WE'RE LOOKING FOR?
We want thinkers and innovators from all fields of study, who are ready to make big ideas happen. With a range of unexpected careers, we encourage students from all disciplines to consider our programs if they have a strong interest and passion for a particular business area.
To be eligible for our programs, you must be an Australian or New Zealand Citizen or an Australian Permanent Resident at the time of application.
THE APPLICATION PROCESS
We know you're busy with life and uni, so we've tried to make the process as simple as we can.

If your initial application is successful, you will then have the chance to complete some online assessments. Successful candidates will then progress to complete an online video interview. Final stage candidates will then be invited to attend an assessment centre for a virtual or face-to-face experience.

Our Application Toolkit video series documents the key steps in the application journey.