As a self-declared "science girl" at school, Meghana Pampapathi's choice of a career in banking seems a bit unusual.

"It wasn't an easy decision, because I'd done two degrees that pointed me in one direction," says Pampapathi, who majored in human physiology at university, practiced for a year as a registered radiographer and comes from a family of medical professionals.

But she says a collision of factors – including her realisation when treating patients during COVID that financial health was as important as physical health, and a craving to learn about different industries – piqued her interest in putting in an application for this year's graduate program at Westpac, which began in February.

Suddenly, working with X-Rays, CTs and MRIs was out and thinking about finance and banking solutions was in.

Six months on, Pampapathi says her bigger surprise was that a bank would take on graduates with her qualifications.

"That being said, other friends who'd studied psychology and engineering went into graduate programs," she says. "So I realised it was an opportunity for me because organisations are clearly looking for people from different backgrounds."

In the past decade, the financial services industry has been increasingly looking to attract the best and brightest regardless of their area of study, looking well beyond more traditional areas such as economics, accounting and law amid powerful new trends, such as the digitisation of economies.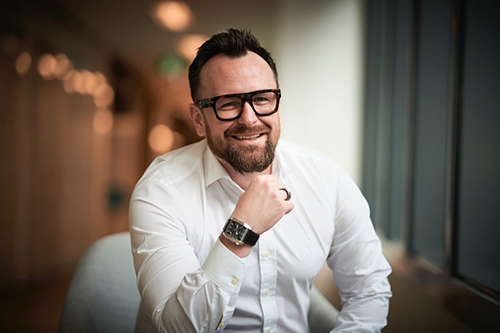 "We are certainly looking for more diversity," says Westpac's head of talent acquisition Adam Buxton, whose remit spans the bank's graduate program along with a raft of other employee attraction initiatives.

"Banking's changing, the environment's changing, young people coming into business have got different ways of thinking about things. Our aim of bringing in original thinkers with all of types of backgrounds is to start to shape and challenge the thinking of our leaders in the business, which is critical as we face into the future."

To achieve this, Buxton's team has evolved the hiring process for the graduate program, launched more than three decades ago and taking in annually around 130 recent university grads for the year-long program.

He says as a starting point, at least 50 per cent of those hired are women, a "strict" approach that's been in in place for almost a decade to help ensure gender balance among the bank's staff.

Then, around four years ago "blind assessments" were introduced to remove some of the "blinkered vision" that had typically snuck into the selection process in the past. This means when it comes to hiring managers' final assessment of candidates who've made it through initial hurdles – such as fitting with the organisation's culture, cognitive ability and emotional intelligence – the assessors have no information on candidates except their names.

"It's just the person in front of them they're seeing, not their backgrounds," Buxton says.

"That means they're hiring them for what they see of their potential through their interactions, versus what school they went to, what degree they did at which university, or what background they have.

"It's taken out some of that prejudice, and means we're choosing people for their aptitude, not for a tick they have on paper. And through that process we're naturally getting the best, smartest people, with the diversity we want to help shape the business' future."

These initiatives have seen a steady rise in the number of graduates with degrees in science, technology, engineering and maths, or "STEM" – up from around 20 per cent among the 2018 cohort, to 39 per cent this year.

Another is Dr Dejay Wijesekera, who joined the 2019 program after spending five years attaining his honours and a PhD in the field of medical nanotechnology.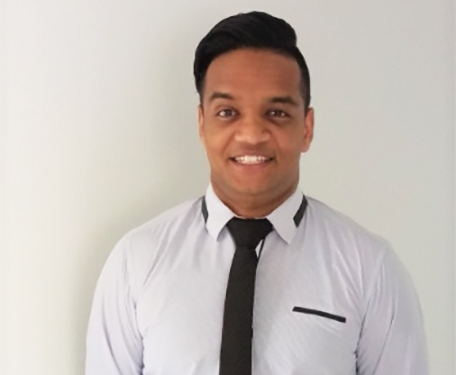 "I remember at the assessment centre, there was around ten of us, and we found out everyone else had a finance degree or something commerce related – and there I was, a medical nanotechnologist," recalls Wijesekera, a project manager in Westpac's consumer division.

While his academic pursuits saw him contribute to a ground-breaking project to create new technology to better target radio therapy treatment, Wijesekera discovered he "didn't enjoy the dynamic" of academia, which he found a "bit too slow and theoretical". A part-time management job while at uni opened his eyes to a new career path and he applied for graduate programs with a view to "work my way up from the bottom".

He recalls his first role at the bank seemed "almost perfect", as he was applying his critical thinking to resolve problems just as he did as a researcher but in a different, faster paced context.

"At the end of the day, you shouldn't be hiring based on the degree. It should be about the individual," he says. "If you can bring in different lines of thinking, you have more of a chance of completing the bigger picture."

Amanda Goss agrees, having brought a range of experiences when she joined as part of the 2018 cohort after completing a three-year degree in marine studies, majoring in ecology.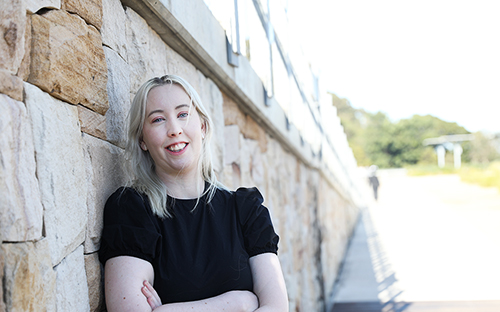 Goss, a change manager in Westpac's consumer and business bank, left school in year nine to pursue a career in dance but, after sustaining a dream-ending injury, trained to become a beauty therapist. A stint working on international cruise ships sparked her interest in the ocean, eventually drawing her back to Australia to study.

But after finding there weren't as many avenues in marine studies as she thought and discovering friends were assessing graduate programs, she did too.

"The biggest attribute I've accumulated…is adaptability. I've moved around a lot and taken risks with my career, and that makes me great in the change space because it's all about helping people adapt to changes," she says.

"And ecology is all about studying systems and how they interact. It's the same for change – you impact one area, how does that impact everything else? That helps me with that analysis side of it as well."

For any university student with an "unconventional" degree for a career in finance, all three graduates have categorical advice: "Take the risk."

"There's a lot of transferable skills we're taught at uni, some you don't even realise," Pampapathi says.

"I definitely feel like I haven't come with those deep financial analysis sort of skills compared to some of the other graduates. I have a very different lens when I'm approaching a new deal or looking at a new problem, but those different perspectives are equally valuable.

"It's been a bit of a steep learning curve, and quite challenging at times, but I've absolutely loved that. I'm very excited to continue to explore opportunities at the bank."

Applications for Westpac's 2022 graduate program and 2021 summer intern program open from July 19.