'Misconception': grads and changing the conversation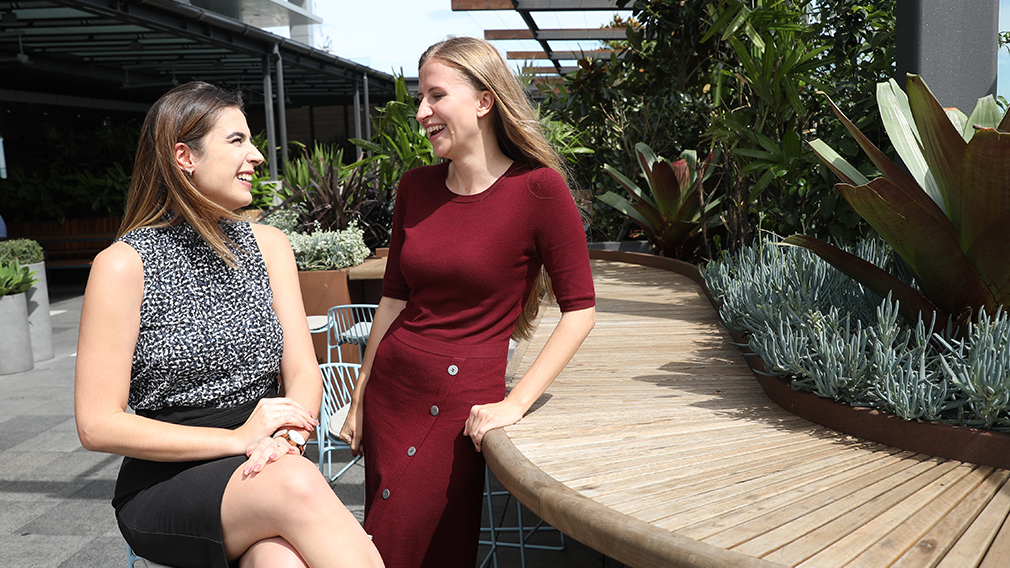 As a woman, Yanina Halets admits enrolling in a graduate program in tech at a bank – two fields traditionally dominated by men – was a little daunting.

"Because I went into more of the tech side, I was apprehensive on both fronts – banking and tech," says Halets, who'd completed a degree in organisational psychology at Macquarie University before doing Westpac's graduate program in GroupTech in 2019.

"(But) I was so excited to meet other like-minded girls that were just as passionate as I was about tech. We spoke the same language, I suppose."

Today, Halets, 26, is an associate project manager in consumer technology at the bank, which last month kicked off its 2020 graduate program that involves 109 participants – 58 per cent of them female, up from 40 per cent over the past two years.

Dara McCallion, the bank's graduate programs manager, says it's been a proactive push to attract more female grads, spending a lot of time at universities and trying to change the conversation about the opportunities in the industry.

"I think there is a misconception that (banking) is heavily dominated by males, and (women) mightn't be provided with equal opportunities in the industry," she says.

"That is certainly not the case, and we're trying to change the conversation.

"We're highlighting the success of women in our organisation and of course the advocacy to support the women in our organisation to have great careers here and be supported in their professional and personal careers."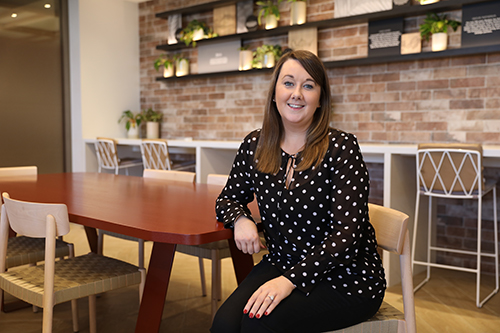 It was this success that resonated with Claire Tocchet, another prior graduate, who says that having women among the bank's top executives – including making up a third of the executive team – provided strong role models and inspiration.

"The idea that banking is a male-dominated industry fuelled me to want to break through those barriers and excited me," she says, ahead of International Women's Day on Sunday. "If (banking) is male-dominated, I'm excited to be that one female in the room that will represent."

Launched over three decades ago, the Westpac graduate program aims to inject new talent into the organisation. The year-long program welcomes final year or recent graduates of an Australian university degree to take part in a program within their chosen area, spanning 13 areas, from business banking to digital and marketing and human resources.

Aside from trying to attract more talented women, banks have also in recent years stepped up their scouring for graduates with different skills and backgrounds to classic degrees across the likes of accounting and finance amid changing industry conditions and competition, particularly young talent with STEM backgrounds, or "science, technology, engineering, and mathematics". It's resulted in strong competition among corporates for the nation's next generation of top talent, with Westpac recently ranked sixth in a list of top 100 graduate employers for 2020 and first in banking.

Tocchet, for one, admits she "didn't know much" about the industry upon beginning a 10-week internship in 2017 and "fell" into banking after studying commerce and finance at the University of Technology Sydney (UTS). She says having as "many perspectives coming to the table" as possible is crucial to success, whether by gender, ethnic backgrounds, age.

"I fell in love with the culture and the people, and everyone's willingness to teach me," says Tocchet, 23, who is now a senior associate in asset finance and corporate and institutional banking.

"It instilled in me the idea that coming into banking sets me up really well, because there are so many different pathways you can take and it really is what you make of it."

While she is enjoying project management, Halets says she would eventually like to move onto a product role that involves decision-making and looking after all financial aspects in a deeper space.

She says having equal gender representation in the workforce "makes you look forward to going to work, makes you look forward to working on projects with other like-minded people, and (can) deliver the best outcome".