Low annual fee credit card
A straightforward credit card with no annual card fee, ever (minimum spend applies)* and up to 55 days interest free on purchases.
At a glance
| | |
| --- | --- |
| $0 | Annual card fee for first year |
| $30 | Ongoing annual card fee* (or $0 with $5k p.a. spend) |
| 20.09% p.a. | Variable purchase rate |
| 21.49% p.a. | Variable cash advance rate |
| $500 | Minimum credit limit |
| $30,000 p.a. | Minimum income required |
See below for standard rates and fees.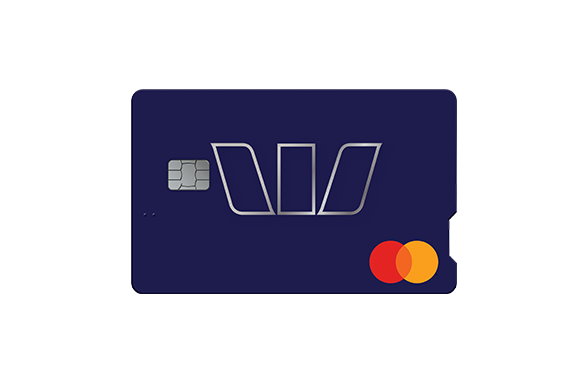 Pay zero interest on purchases for 15 months
Get a new card to take advantage of this purchase rate offer#.
This 0% p.a. interest offer is on purchases for 15 months with a new card.

Following this promotional period, any outstanding balance on purchases and future purchases will revert to our standard rate of 20.09% p.a. Cash advances are excluded from this offer. T&Cs apply.
Could this credit card be suitable for you?

It could be if:
You're likely to repay your purchases in full each month (taking advantage of up to 55-days interest-free)
You want credit card convenience with our lowest annual card fees (or no annual card fee if you spend more than $5k p.a.)
There may be better options if:
You're unlikely to repay your purchases in full each month, consider our Low Rate cards
You want rewards points, consider our Rewards cards
Annual card fee
$0 annual card fee in the first year on a new card. Plus, $0 annual card fee in subsequent years when you spend $5,000 or more on purchases in each 12 months from the date of the first transaction on your account. Otherwise card fee is $30 p.a.*.

Foreign transaction fee

3.0%

Payable as a percentage of the Australian dollar value of any foreign transaction.

Applies for transactions in a foreign currency, or in Australian dollars but processed by an overseas merchant or financial institution.



Note: It may not always be clear to you that the Merchant or entity processing the transaction is located outside Australia. More about this fee.

Cash advance fee


If the card has a negative balance after the transaction: 2.0% or $2.50, whichever is higher (max. $150).

If the card has a positive balance after the transaction: $2.50

These charges will appear on your statement directly below the relevant cash advance.

Missed payment charge
$15 each statement cycle that the minimum monthly payment is not paid by the statement due date.
Non-Westpac Group ATM fee
Although not a Westpac fee, using your card in a non-Westpac Group ATM may result in a charge to you. Avoid this fee by using one of Westpac's extensive network of 2,900 ATMS across Australia (including any St.George, BankSA and Bank of Melbourne ATMs). Find a Westpac Group ATM.
Credit card surcharge
In some instances, businesses may administer a 'surcharge' for credit card payments. Usually, these are a percentage fee of your purchase amount. Ask the merchant if a surcharge applies and how much it is before paying if you're unsure.
Frequently asked questions
If you spend $5,000 or more on purchases in a year this fee will automatically be waived - and will continue to be waived each year you spend this amount. This is calculated from the anniversary of the first transaction on your account.*
SmartPlan helps you stay on top of large purchases and balances by breaking them down into regular installments.1
Credit card balance SmartPlan
Turn any of your outstanding purchase, cash advance or promotional plan (e.g. balance transfer) balances of $200 or more into a SmartPlan. The purchase balance SmartPlan type is currently available at a lower interest rate.1
Large purchase SmartPlan
Create a large purchase SmartPlan to help you pay off an individual 'big ticket' item of $500 or more that you've bought on your card in the last 30 days – think purchases such as a flight, hotel bill or even a new fridge. Large purchase SmartPlans are currently available at a lower interest rate.1

The security of your card and information is extremely important to us. We have a range of security measures in place to ensure that your account is protected, including online. Westpac Added Online Security provides extra peace of mind when shopping online at participating retailers.
We also have your back if something does go wrong. Our Fraud Money Back Guarantee ensures that customers will be reimbursed for any unauthorised transactions provided that the customer has not contributed to the loss and contacted Westpac promptly.

Before you apply
To improve the likelihood your application is approved and in a timely manner, please read this section carefully before applying. Please note that we cannot process new credit applications while a COVID-19 relief package is applied to your account. If you wish to proceed with an application, you will first have to request a withdrawal from the package through Online Banking or call us on 132 032. For more information please visit our COVID-19 customer support webpage.
You're regularly meeting your repayment obligations for other credit card or loan accounts
You've considered whether you need to keep any credit accounts you no longer use – e.g.: store cards.
As part of reviewing your application we look at the information on your credit report, which is produced by an independent credit bureau. This report shows a snapshot of your liabilities, available credit, and your repayment behaviour for these accounts. To learn more about credit reporting in Australia visit www.westpac.com.au/ccr.

It's a good idea to view your own credit report and check your details are correct before starting your application. You can do this for free by visiting the credit bureau website directly, or via CreditSmart.org.au. We work with three bureaus: Equifax, illion and Experian, so you might like to check the report produced by each of them.
Before starting your application, make sure you have everything in the list below:
All existing liabilities that are in your name (e.g. personal loans, other credit or store cards, 'interest-free' instalment purchases, home loan)
Your income information from the last 3 months, such as payslips, bank statements and rental income (you won't need this if your pay already goes into a Westpac bank account)
All your regular monthly expenses (including school fees, insurance, bills etc.)
Your frequent flyer number (if applying for a Rewards card)
Your balance transfer credit card details (if applying for a Balance Transfer).

If you're an existing Westpac customer, you'll also need to:
Apply as an existing customer in the application form, which includes logging in to your account
Once logged in, double-check that your personal details (name, address etc) are up-to-date. If not, log in to internet banking to update them.
Any errors in the details you provide could delay your process, or even mean you are declined. Again, checking against your credit report can help here.
Every time you apply for any form of credit, your credit history is checked by the credit provider. This is listed as an enquiry on your report. Multiple applications can be seen as a red flag and reduce your chances of approval.
Things you should know
Credit criteria, fees and charges apply. Switches, upgrades or Westpac group staff are ineligible.
Be credit savvy: Before applying, consider a realistic credit limit and check all conditions, interest rates, fees and charges on your selected card.
#Purchase Rate Promotion: The special promotional rate of 0% p.a. on purchases for 15 months applies from card approval when you apply and are approved for a new Low Fee credit card between 19th October 2021 and 24th February 2022. After 15 months the rate will switch to the variable purchase rate then applicable to your card account.
*Low Fee annual card fee waiver: $0 annual card fee is available for the first year and every year afterwards when you apply and are approved for a new 'Low Fee' credit card. To qualify, you must meet the spend criteria on eligible purchases ($5,000 or more for a Low Fee card) in each 12-month period, starting from the date you made your first transaction.
1 SmartPlan: SmartPlan is currently available for all Westpac consumer credit cards. Fees may apply. You need to register for Online Banking before you can set up a SmartPlan. Read the Online Banking terms and conditions (PDF 305KB) available at westpac.com.au. The establishment fee is charged upfront but is payable in monthly instalments over the term of your Large Purchase SmartPlan. This means that if you cancel your SmartPlan (or don't make the required SmartPlan repayments) you must still pay the whole establishment fee, including any interest on the establishment fee. SmartPlan requires cardholders to make regular monthly payments for the full term and at the interest rate that applies when the SmartPlan is created. All payments made to your credit card account will be applied first to any SmartPlan instalments. Therefore, debts accruing a higher interest rate may be left unpaid during the SmartPlan term. Any balance transfer amounts on a SmartPlan must have a remaining term of between 3 and 36 months to be eligible for a SmartPlan. See Credit Card Terms and Conditions (PDF 240KB) for more details. SmartPlan cancellation takes up to 2 business days. When a SmartPlan ends, any remaining balance will revert to the variable annual interest rate for your balance type or special offer rate as applicable. Cardholders keep interest-free days (if applicable) after a balance transfer when you pay your monthly payment (being your SmartPlan repayments plus the minimum monthly repayment on your credit card account) SmartPlan repayment.
Autopay: A fixed dollar or percentage of your monthly credit card statement "closing balance" will be paid. If the "closing balance" is less than your nominated amount, only the "closing balance" will be paid. If your nominated amount falls below the "minimum payment due", Westpac will debit the "minimum payment due".
Read the Apple Pay Terms and Conditions (PDF 79KB) before making a decision and consider if it is right for you. To use Apple Pay you will need an eligible card and a compatible device with a supported operating system. See our Apple Pay FAQs for more information. Apple, the Apple logo, Apple Pay, Apple Watch and iPhone are trademarks of Apple Inc., registered in the U.S. and other countries. App Store is a service mark of Apple Inc.
Mastercard® is a registered trademark, and the circles design is a trademark of Mastercard International Incorporated.