Manage my home loan
Understand home loan features and how they can work for you, now and into the future, all while managing your updates on the go.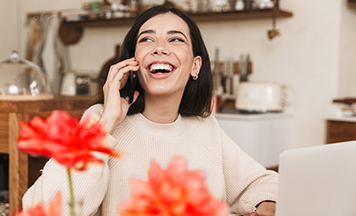 We're here to help with your home loan
Whether you need a home loan health check, a new loan or want to switch to Westpac, start a conversation with us now.
You can see your balance by signing into Online Banking or the Westpac App. Select the home loan account to see your repayments. Your home loan balance includes any extra repayments you've made. This is listed under Available funds.

Getting back on your feet financially
Explore our resources and tools aimed at helping you recover and get back on track after tough times.
Things you should know
Credit criteria, fees and charges apply. Terms and conditions available on request. Based on Westpac's credit criteria, residential lending is not available for non-Australian resident borrowers.

Read the following terms and conditions before making a decision and consider whether the product is right for you:
Online Banking Terms and Conditions effective as at 26 August 2018 (PDF 236KB)
.
#Premier Advantage Package: Conditions of Use and $395 annual package fee applies. You must either hold or be approved for a Westpac Choice transaction account in order to qualify and continue to receive the benefits of the Premier Advantage Package. Applicants must have a Westpac Choice transaction account linked to the home loan at the time of settlement and must keep this account open for 60 days after settlement. Before deciding to acquire a Westpac Choice account, read the terms and conditions, and consider whether the product is right for you. Tax consequences may arise from this promotion for investors and customers should seek independent advice on any taxation matters.
Premier Advantage Package Conditions of Use (PDF 88KB)
* Reduced loan repayments: It is important to understand that at the end of the reduced repayment period, the repayment amount will increase to adjust for the reduced repayments. This ensures that the loan is still repaid within its original term. Read the disclosure documents for your selected product or service before deciding if this option is right for you.