Digital finance platform SocietyOne, recently acquired by MoneyMe, has become the latest partner to switch on products leveraging Westpac's banking as a service.

This means the digital lender can offer its customers everyday transaction and savings accounts, underpinned by Westpac, adding to its existing personal loan offering.

It comes just months after the March completion of the ASX-listed consumer lender MoneyMe's acquisition of SocietyOne, creating a dual branded entity with a $1.2 billion loan book as at the end of March.

"These banking as a service products give us the serious strength of connecting to customers on a more holistic level," Clayton Howes, chief executive officer of MoneyMe, tells Westpac Wire.

While the transaction and savings accounts will initially be rolled out through the SocietyOne app, marking the culmination of the partnership announced last February, Howes says he aims for all customers of MoneyMe to benefit.

"Whilst the immediate plan is to accelerate the proposition that we've got with the SocietyOne brand, we believe it's elastic enough to stretch across our MoneyMe customer demographic – which has a younger skew – and we're working through what that's going to look like from a brand approach," he says.

The chief executive of Westpac Banking as a Service Damien MacRae says it marked another milestone for Westpac's cloud-native banking platform, built from 2019 in partnership with UK-based financial technology provider 10x and integrating more than 30 different technology services.

"For Westpac, it's a significant opportunity for the bank to reach new customers that we wouldn't normally have been able to reach," says MacRae, who took up the chief executive reins from April 1.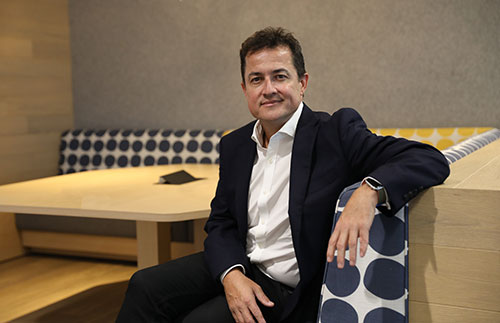 He added that the continuation of Westpac's partnership with SocietyOne – made following a relationship initially sparked in 2014 when the bank's venture capital partner Reinventure took an equity stake – was a "testament to the value and potential that new owner MoneyMe sees in the banking as a service model".

"By partnering with these businesses, it enables Westpac and its banking as a service partners to deliver new specialised propositions to more customers, with greater speed to market," says MacRae, adding that discussions were continuing with a number of other potential partners.

"The model really is providing us a way to follow the customer, and we're working closely with all of our partners around what's next on the product roadmap. We'll develop products that our partners are committed to, where they see a customer need."

In another marker for MacRae's team, last month Westpac Institutional Bank's chief Anthony Miller announced plans to work with platform provider 10x Banking on a new transactional platform for the bank's institutional clients.

"It's an important signing because it's proven out the platform's functionality and capability," says MacRae.

"We've proved it offers a pathway to reducing cost and improving productivity, and WIB have seen the opportunity there."

As 10x Banking chief Antony Jenkins OBE has also flagged he's keen to further grow his fintech's presence in the Australian market as part of his global expansion plans, MacRae says Westpac has "a first-mover advantage" in its home markets, as interest swells in banking as a service and embedded finance.

According to Howes – who says the banking as a service model is a "smart" way for Westpac to participate with digital businesses to grow its customer base while enabling the digital businesses to leverage its banking licence – MoneyMe's partnership with the bank aligns with the diversification strategy he's pursued since founding the lender in 2013.

The release of MoneyMe's first personal loan product was followed by a virtual card, property sector finance and auto-finance. He says acquiring SocietyOne – which has provided over $1 billion in total lending since its launch in 2012 – reduces the combined group's funding costs and widened its channels.

"Adding a savings account and a transactions account to our product toolkit fits our plan," Howes says.

"It further deepens the relationship and our ability to reach that younger demographic, at an earlier stage in their banking and credit lifecycle."