AI, cloud to drive 'dramatic' change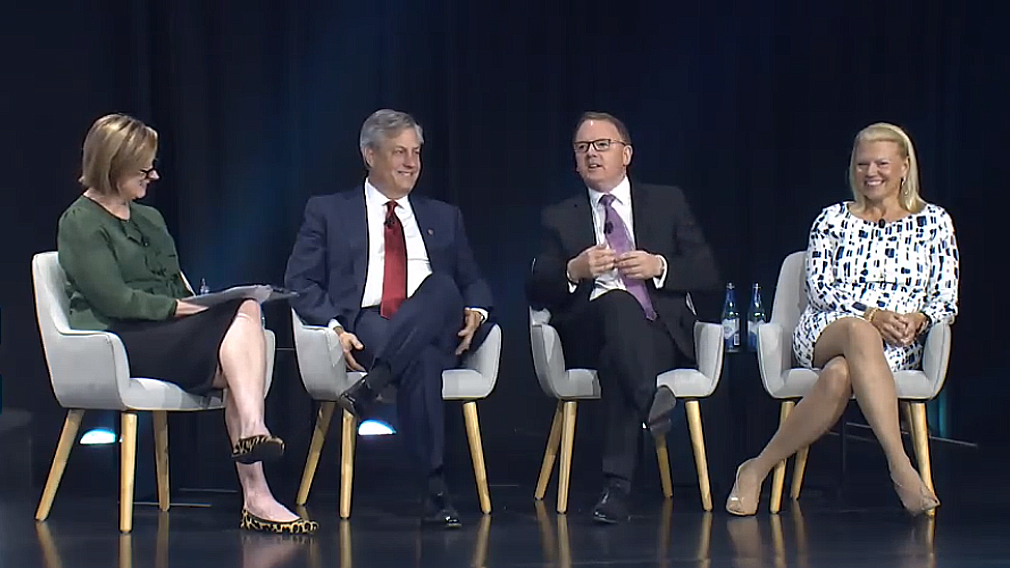 As the pace of technological change accelerates, Westpac chief executive Brian Hartzer has predicted the bank was likely to "look dramatically different" in the next few years as the business was "re-architected".

Speaking at IBM's Cloud Innovation Exchange in Sydney today, Mr Hartzer said the bank had been progressively "re-platforming" the company at a series of layers, and its transition with IBM to a hybrid cloud environment had substantially improved the bank's processing speeds and reduced storage costs. He also cited its increasing use of artificial intelligence, such as the bank's virtual assistant "Red", and real time data and analytics, which were already improving customer experiences.

"We try to work back from the idea of how to help customers achieve things that are important to them, and AI has given us some amazing capabilities," he said, predicting the technology would start to scale. "The way that I think about it is we're trying to recreate the experience of an old-time bank manager, but do it using technology, and some of these evolutions are quite amazing."

The comments come a week after Mr Hartzer unveiled Westpac's latest technology play, teaming up with UK-based cloud-native banking technology provider 10x Future Technologies to build a standalone digital "banking-as-a-service" platform. It also follows the airing of fresh insights into the bank's technology strategy by chief information officer Craig Bright, including its approach to cloud computing and major priorities.

On today's panel alongside Woodside chief executive Peter Coleman and IBM's chairman and chief executive Ginni Rometty, Mr Hartzer said advances in technologies like cloud were driving several benefits, including cost control in a more challenging environment.

"There's the layer of interaction with customers and the applications that we run; and then there's all the infrastructure around data storage and processing power and networks," he said. "And the advances in technology are really exciting in terms of what they can do to dramatically change the cost structure."

Most industries are eyeing the potential payoffs.

On the panel, which was streamed live online, Woodside CEO Mr Coleman announced that the oil and gas producer had signed a new multi-year AI and quantum computing deal with IBM which he expected to significantly reduce Woodside's costs and create the energy "plant of the future" that would "essentially run itself".

Noting that Woodside had been an early technology adopter and had loaded 25 million documents to date into the business' deep learning artificial intelligence platform powered by IBM's Watson, Mr Coleman said the new deal with IBM included becoming a member of its MIT-IBM Watson AI Lab and signing up to quantum computing network, IBM Q Network, as its first commercial Australian organisation.

"The advantage of going into areas like data analytics and soon quantum computing, robotics and so forth is a complete change in mindset in the organisation," he said. "The culture is fundamentally changed with respect to both the acceptance and adoption of technology and what we can actually do with it… that we never thought of before."

While panellists agreed that success these days hinged on hiring people with the right skills and a propensity to constantly reskill, and forming the right collaborations for commercial and technological developments, Mr Hartzer also urged business to appreciate that it's often "not enough" to simply build a "cool thing".

"You've actually got to really work through how are you going to sell this, how you're going to get customers to convert to this? What are the objections going to be for them in giving up what they've already got to move across? And I would say we've often undercut that," he said, noting many customers likely didn't know about the 100 or so new features integrated into Westpac's mobile banking app in the past year.

"That's something we're still grappling with and I think it's probably underappreciated how important that is."

Ms Rometty added that it's critical organisations underpinned the deployment of advanced technologies with "trust" and have a responsibility to "prepare society to work with them in a constructive way".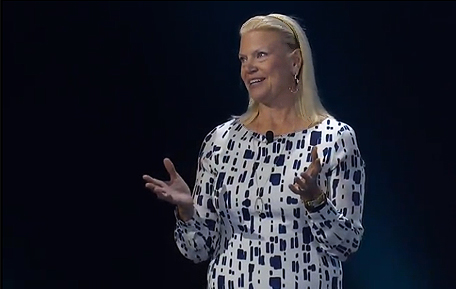 "I do believe trust will be the competitive differentiator of our time," she said, noting that IBM recently incorporated 400 additional requirements into the financial services "layer" of its public cloud environment.

"Some might even say it's a trust economy."

Mr Hartzer added: "We're very conscious that, as more and more of our business becomes dependent on the use of data, we need to be really clear about what controls we put around that."

"We're going into an 'open banking' environment in Australia and one of the really important aspects of that is people continuing to trust that data doesn't get misused, that their privacy is maintained. That's a critical issue to people engaging with technology."