The corporate RSL quietly soldiering on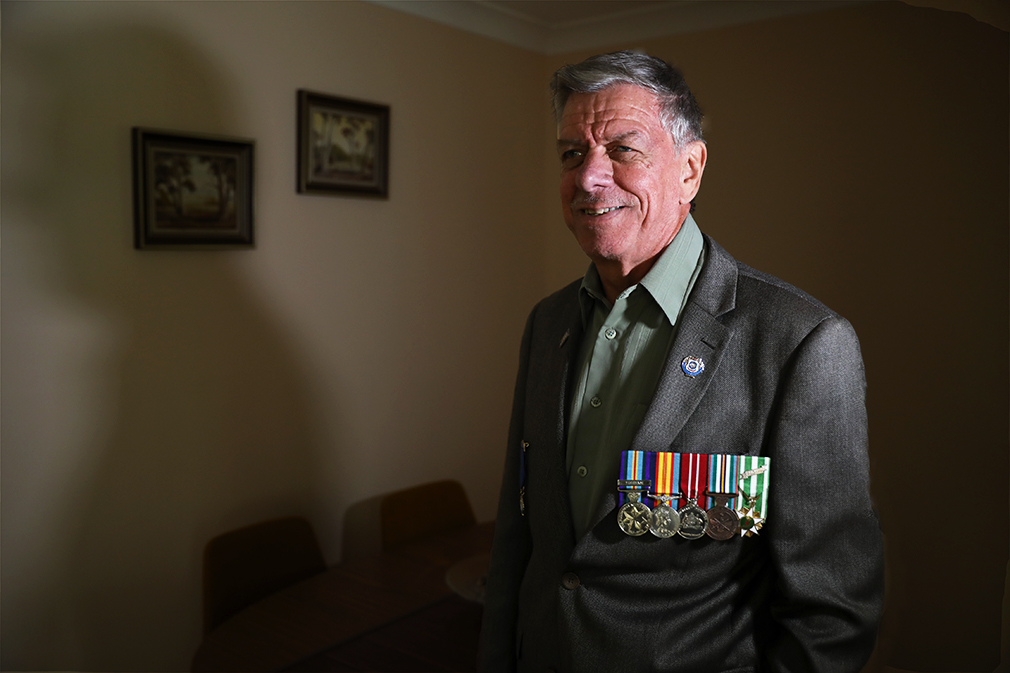 Ian Bubb, OAM, was a 20-year-old banker in the NSW town of Hay when he was randomly selected in the 1969 ballot to be conscripted to the Australian Army and sent to the Vietnam war.

"I wasn't the first to be called up and wouldn't be the last," says Bubb, among some 63,000 to be drawn in the National Service Scheme lottery between 1964 and 1972, including 19,000 who went to Vietnam.

"I was young, excited, saw it as an adventure. It didn't really sink in at first that you go over there and people would be shooting at you."


After almost a year of intense military training, including at Victoria's Puckapunyal and NSW's Ingleburn army bases, Bubb was flown into Tan Son Nhut Air Base near Saigon with the Army's Royal Australian Electrical and Mechanical Engineers corps. Before he knew it, he was serving as a store clerk as part of a team tasked to retrieve, repair and maintain artillery and equipment at the Australian task force base in Nui Dat.

"I certainly had to grow up very fast," Bubb recalls.

"You had to keep your mind on the job. It was a strict time, but that was needed to keep everybody safe."

Alongside hard work and camaraderie, his strongest memories of those 10 months are of heat, khaki – "the only colour there" – and the ever-present sounds of danger.

"You could always hear it. The artillery would be firing Howitzers all night when there were battles going on outside the base. The danger was always there," he says.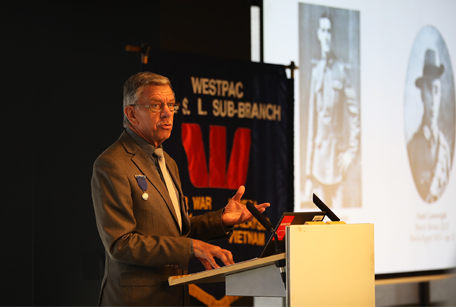 It was during his service that Bubb discovered his old employer – the Bank of New South Wales, now Westpac – had its own sub-Branch of the Returned & Services League, or RSL, itself formed in 1916 by Australian soldiers returning from the First World War. Much to the envy of his unit mates, he received a "care package" from the sub-Branch filled with vegemite, chocolates and Anzac biscuits.

Today, he serves as president of Westapc RSL sub-Branch – a role held since 1994 – and on Friday will lead a special Remembrance Day service at the bank to mark 100 years since the end of World War I.

"Many people are surprised to hear about it," Bubb remarks.

Founded 90 years ago, Westpac's RSL sub-Branch was among a handful set up by organisations in the 1920s and 30s in response to a call to industry from the RSL to offer job security to ex-servicemen in the face of rising unemployment as the Great Depression took hold.

Fast forward almost a century and many of these sub-Branches have folded due to dwindling membership, including those run by the Commercial Banking Company of Sydney (acquired by NAB), Customs and Wool Traders. Aside from Westpac's, sub-Branches at NSW Police, Education Department and Maritime Services are among those still running.

But in line with the broader market, membership has slowed over the years to a little more than 80 members, down from a peak of more than 500 just after WWII. Bubb expects numbers will continue to fall, given the youngest survivors of WWII are now in their 90s and Vietnam in their 70s, and those returning from more recent conflicts are less likely to become members due to generational changes in veterans' support needs and expectations.

"The younger veterans joining the bank today generally are not looking to join the RSL – that's not only Westpac, that's across all RSLs," Bubb says.

According to Westpac's Honour Roll, first unveiled 60 years ago at the bank's previous headquarters at Sydney's 341 George Street, 4123 employees enlisted in the two World Wars and 418 lost their lives. In the 60s and 70s, a further 540 were conscripted and almost 180 served in Vietnam and Malaya.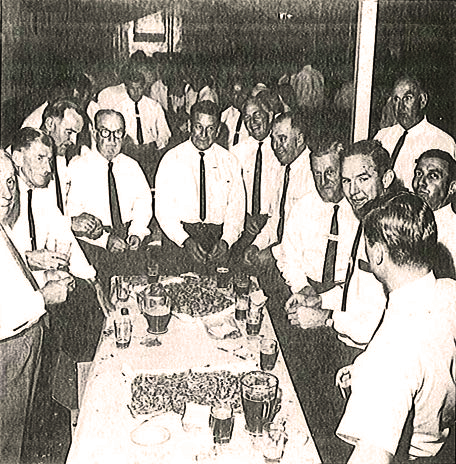 Like many other returning employees, when Bubb was discharged in 1971 it was Westpac's RSL sub-Branch that helped accelerate him back into a job and banking career that would span a further 40 years. He says the focus on the welfare of veterans and their families is still at the core of the sub-Branch's activities, along with annual wreath ceremonies on ANZAC Day and Remembrance Day, and quarterly member gatherings.

"We try to look after anyone that needs looking after. We can act as a conduit to the DVA (Department of Veteran Affairs) and RSL defence care and find the right help," Bubb says. He also conducts the special RSL eulogy at all members' funerals – including former Westpac CEO Bob White last year, a WWII veteran – and supports widows left behind.

Bubb looks back fondly on past activities of the sub-Branch, including the annual "prawn night" inaugurated in the 1950s and the formation of a rifle club in which members regularly competed against the police and army. Also in the 1950s, it leased a strip of land on Remembrance Driveway between Sydney and Canberra on which more than 200 trees were planted as part of a memorial honouring all Australian defence personnel.

While Bubb says he will carry on as President of the RSL sub-Branch for as long as he "is wanted", he admits concern that there may be no one willing to take the baton from him. But he has faith that the groundswell of community and industry support for newer initiatives – such as Invictus Games and the Prime Minister's Veterans Employment Program – will carry on that important role.

"In a perfect world, there would be no need for an RSL at all. That would mean there were no conflicts in the world. But unfortunately that will never happen," Bubb says. "And whenever there are veterans, they will always deserve support."