Front line: behind jobs battle facing veterans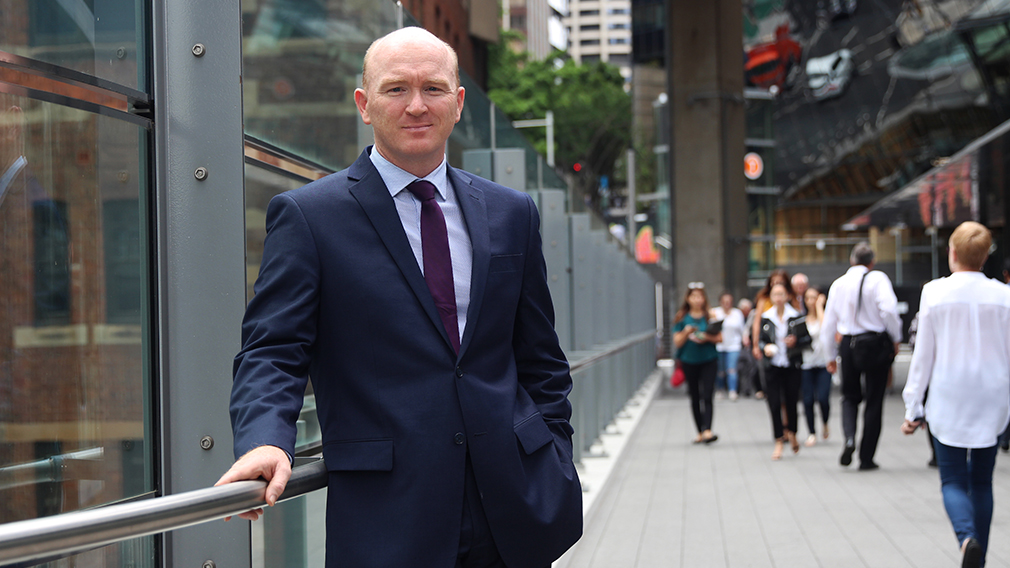 Just four months ago, Colonel Glenn Ryan was in charge of operations for about 85 per cent of the Australian Army's deployable forces, bringing to bear his 27 years' of military experience gained since joining the Australian Defence Force Academy at age 18.

But earlier this year, he shed his army uniform to join corporate Australia for a 12-month secondment, coordinated as part of the Prime Minister's Veterans Employment Program established in March last year.

Stepping into a role as head of productivity in Westpac's consumer bank, Ryan says he's thriving on being out of his depth, despite the complete "culture shock".

"The language, the way in which a different lexicon is used across the bank's divisions, the way people think and look at problems and approach solving them – is all completely different," says Ryan, who has spent more than three years deployed to the front-line across East Timor, Afghanistan, Israel, Lebanon and Australia, and plays a key role in ensuring personnel carrying out missions on the front-line have their best chance of success. "It's been interesting to peel off the onion layers to try to understand it."

Ryan is one of three senior Australian Defence Force personnel selected for the inaugural private sector secondments. It forms part of a suite of initiatives aiming to break down employment barriers faced by many former army, navy or air force veterans after leaving the military, a number that averages around 5500 personnel each year.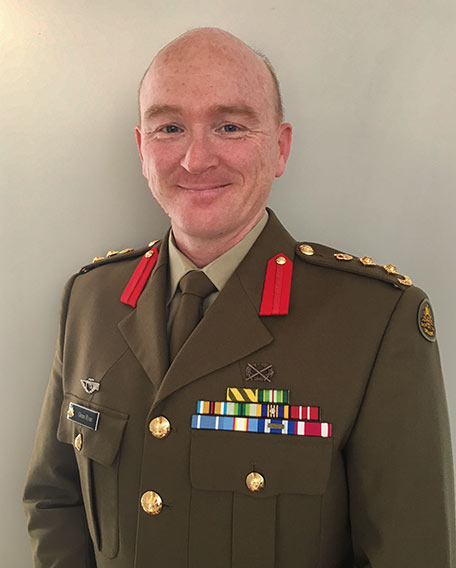 It's an issue close to the heart of Prime Minister Malcolm Turnbull, who said the idea for the Veterans' Employment Program was sparked by a conversation he had with veterans at the North Bondi RSL a couple of years ago. It's modelled on a similar program in the United States – which is on track to meet its goal of employing 1 million US veterans by 2020 – and also aims to honour the sacrifices made by the diggers of the past, which Mr Turnbull has said is something "that we have not always done".

"I learned firsthand what it's like to return from the frontline and try to build a new life in the civilian world. Sometimes, coming home can be among the toughest challenges our veterans face," the Prime Minister said last month at the inaugural Veterans' Employment Awards.

"Too often when we look at our ADF personnel we see them simply as men and women in uniform. But we must also see them as teachers and nurses, scientists, miners, and any one of a thousand other professions."

In the year since launching, with $2.7 million in federal budget funding, more than 90 businesses across Australia have put up their hands to get involved, according to the program's Industry Advisory Committee chair, George Frazis, a former Royal Australian Air Force engineer and chief executive of Westpac's consumer bank.

A small, but growing group of almost 20 of those companies – championed by JP Morgan and including AGL, Australia Post, Boral, Fairfax Media, Incitec Pivot, Qantas, Snowy Hydro, Wesfarmers and Westpac – have formed the Australian Veterans Employment Coalition, which is making "exciting progress", such as Ryan's secondment, according to Frazis.

"The secondments are giving those officers an insider's view into how business operates. At the same time, and importantly, it will open the private sector's eyes to the often untapped, yet highly transferable skills offered by many veterans when they come to the natural end of their military careers," says Frazis.

He expects to see action accelerating across more companies through the introduction of a "Veterans' Employment Commitment" in the coming months. By signing up, companies will formalise their pledge to become more "veteran friendly" by "changing the way they think about recruitment" and actively seeking to employ more veterans and their spouses.

While it's difficult to track the number of veterans who gain civilian employment as it's not something that's been traditionally measured, Frazis said his committee is working to find a way to do so to show progress, adding that Westpac had employed more than 40 veterans in the past 12 months.

For his part, Ryan feels strongly that he's "a representative of what defence personnel and veterans can do for the Australian domestic and international business scene when we're not in uniform".

"I hope every interaction I have with people within this organisation will help them to see what skills and experience we can bring, so they'll want to grab more veterans and be willing to help with their transition," says Ryan, who often reflects on the important role the defence force plays with the United Nations in countries like Afghanistan and Syria, where the extreme poverty is on a scale beyond anything he's seen in Australia. "It makes me proud that in some way I helped achieve small steps, steps that might help the nation make those sections of poverty smaller."

Rachel Ranton, who was last month named "Veteran Employee of the Year" as part of the Prime Ministers Veterans' Employment Awards, says it's a two-way street: employers need to think differently about veterans' résumés and what they're willing to teach, while prospective employees need to think differently about new roles and back themselves.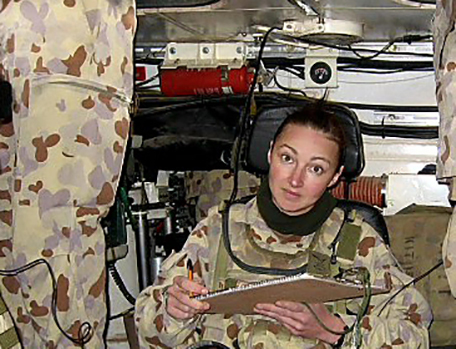 After joining the army as a 17-year old from the small town of Mount Beauty in Victoria and serving for nearly 11 years, including in East Timor and Afghanistan, Ranton in 2008 joined Westpac subsidiary St.George bank as manager of its Toowoomba branch.

In contrast, her role in the Army involved electronic warfare, working in front line patrols to intercept and analyse enemy communication, so as to advise the battle group commander on strategic decisions – everything she'd dreamt of when she joined up.

"Lots of adventure, new places to go. I knew I'd be posted around and have all sorts of experiences that would stretch and challenge me," says Ranton, who'd wanted to break free of the constraints of her small town.

Adventures aside, it wasn't always easy on her family, being away for 11 months out of 12 when deployed to Afghanistan and having to leave behind her five year old son as he started prep, not to mention her partner who had the same job in the Army as her. It was this absence from the important milestones that motivated her to seek a new career.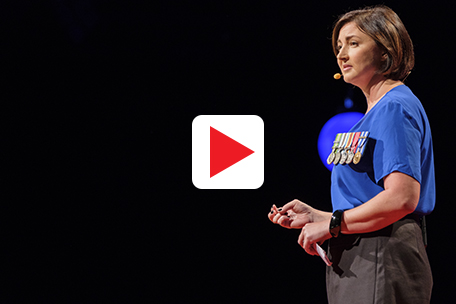 "In the military, you have a real sense of purpose. When you're overseas, you're trying to do the best you can every single day, because your life depends on it and so do the lives of those around you," she says, noting that almost every veteran she's met struggles with the transition to a post-service career.

"Trying to find that sense of purpose in a corporate role is a real challenge," adds Ranton, who advises veterans to consider taking up community work outside paid jobs to fill the void.

She says another common challenge is translating a résumé, something Colonel Ryan can relate to, having never had to write a CV until applying for his secondment.

"We often don't know how to not use our military language, or how to equate what our experience is in a series of words that are actually useful to employers," says Ryan. "That's where I think the … Veterans' Employment Initiative is very valuable, because there are a growing number of companies that are trying to translate that for us, which will be helpful to more veterans."

Ranton adds that military people tend not to oversell their capabilities, instead referring to a team approach as instilled in the military, which can be a disadvantage in job interviews. On the flip side, she warns veterans to recognise they may not have directly relatable skills, and shouldn't expect to "come in at a CEO level just because that's what they believe the equivalent pay grade would be", but rather "where-ever they can open a door".

"What veterans are not communicating is that they often bring really great strengths, like leadership," she says.

"In fact, in your first couple of years in the military, before you move to your first rank, you will have done three months of leadership training. By the time you've done ten years, you've probably done a year's worth of training on how to be a leader.

"That doesn't really happen in a corporate environment, so it's really valuable.

"It means veterans are really decisive, they can get stuff done, move projects forward, they easily make decisions in complex environments – real strengths translatable in any job."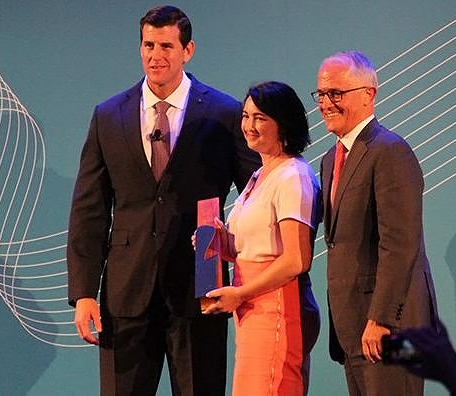 After progressive promotions, including as area manager for a large region in Queensland, Ranton is focused on encouraging Westpac to become more inclusive of people with diverse backgrounds in her role as Inclusion and Diversity Consultant, including guiding the internal work in support of the PM's Veterans Employment Program, and mentoring veteran employees.

When asked what the biggest transitional change for her was, she jokes: "You have to swear a lot less at the bank, and you can't make people do push ups!"

She adds: "People have a misconception that you select a crack squad every time you go somewhere in the Army. It's not the case. You don't always pick your team. As a leader you need to understand people's strengths, and encourage them to play to those strengths. That's the same in the corporate environment."

Looking ahead, Ryan believes his secondment will stand him in good stead when he returns to the army but also for a post-Army career, when the time is right.

Like many before him, he admits moving every two years does cause "wear and tear" on family life, noting his wife of just over a decade has made six moves with him and his eldest son has already changed schools three times in his 11 years. But for now, Ryan says he remains committed to serving the army "as long as I can".

Reflecting on ANZAC Day, which he intends to spend with his family, he adds: "I see ANZAC Day not just as a day of reflection on those who have served before me, but also a day of being with my family. My wife has made great sacrifices for me to do what I love doing. My kids don't realise the sacrifice they make each day because I serve in the Army."