Go paperless with eStatements.
Enjoy the security and convenience of eStatements.
Protect yourself and lower the risk of ID theft by receiving statements securely within Online and Mobile Banking.
eStatements are available within Online Banking and are readily accessible anytime, anywhere.
View up to 7 years of statement history.
You can easily provide eStatements to accountants and 3rd parties when required.
How to set up eStatements.
Make the switch in just a few easy steps.
Step 1.
Sign in to Westpac Online Banking.
Step 2.
Select Preferences from the Services & preferences menu at the top of your Overview page.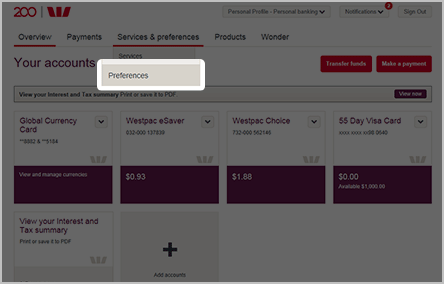 Step 3.
Select Statements and choose your account.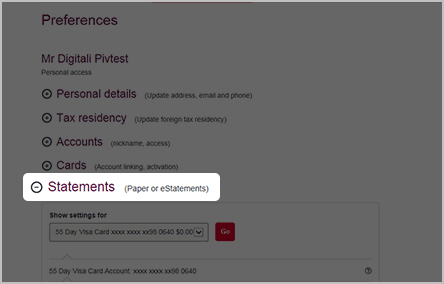 Step 4.
Select eStatements as your
statement delivery method.
Step 5.
Click Save.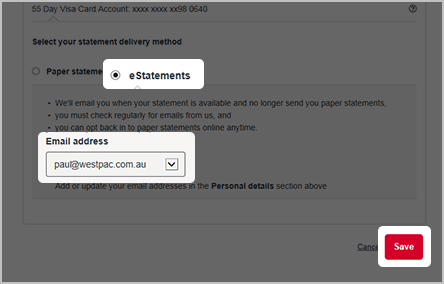 Step 1.
Logon to Mobile Banking.
Step 2.
Select Self service icon.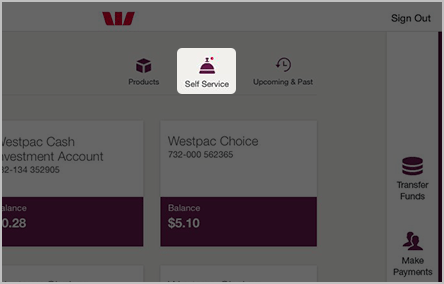 Step 3.
Tap Switch to eStatements.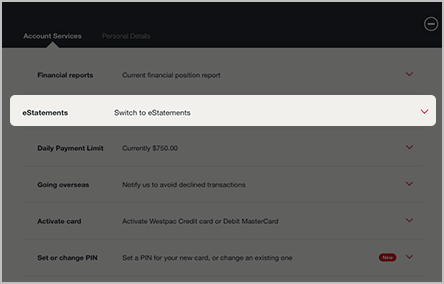 Step 4.
Select the accounts you'd like moved to eStatements. Not all accounts may be eligible.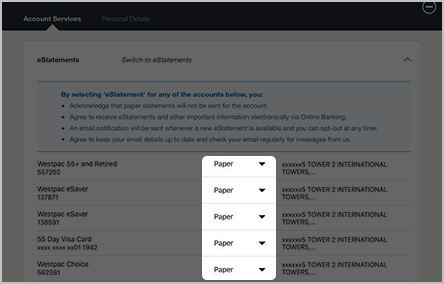 Step 5.
Ensure your preferred email account is selected to receive eStatements.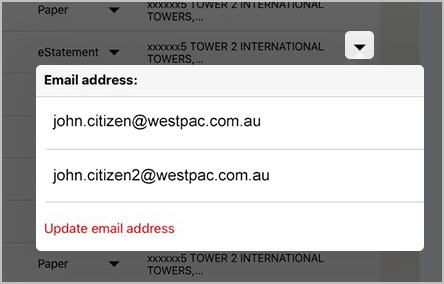 Need to register to Online Banking?
You'll need:
Your 8-digit Customer Number (ID), or your Card Number.
Account details or a recent Westpac statement.
Once you have these details, you can register online here, or
Eligible products for eStatements?
Find full list of eStatement eligible accounts that you can choose to stop receiving paper statements for.