Variable Investment Home Loan With Offset
Our Rocket Investment Loan gives you the option to save interest with an offset account and improve cash flow with interest only repayments.
Why choose a variable rate Rocket Investment Loan?

Make extra repayments
Pay down your investment loan faster with no cap on extra repayments and no associated break costs.

Save interest with an offset
Keep funds in an optional offset account to reduce the amount of interest you pay on your loan balance.

Withdraw excess funds
Access your offset funds or redraw extra repayments if you need cash for things like renovations.

Apply for interest only repayments
Apply to make interest only repayments for a total of up to 5 years over the life of the loan (higher rate may apply).
Get more from your home loan
Unlock benefits and discounts with Westpac Premier Advantage Package
Add our Premier Advantage Package# to your home loan for $395 a year and unlock a range of benefits:
Take a 1.29% p.a. discount off your variable rate on total package borrowing of $150,000 or more
Pay no fees for establishment, maintenance, redraw, top-up, portability or switching repayment type
Pay no annual fee on Westpac credit cards, including the Altitude Black credit card. Other fees and charges may apply.
Save up to 10%** on your Westpac Home and/or Contents and Landlord Insurance Premiums.

Want to learn more?
3.84% p.a. variable rate (4.24% p.a. comparison rate*)
Rocket Investment Loan
Applies to new Rocket Investment Loans with principal and interest repayments and the Premier Advantage Package# ($395 annual package fee applies). Available on loans of $150,000 or more. These rates do not apply to existing Westpac Home loans.
Credit criteria and T&Cs apply.
| Fee type | Cost |
| --- | --- |
| Establishment fee | $0 ($600 with interest only repayments) |
| Maintenance fee | $8 per month |
| Redraw fee | $0 |
| Loan increase | $400 |
| Switch loan or split balance | $300 |
| Portability (taking your loan with you) | $300 |
| Discharge settlement fee | $350 |
| Parental leave activation | $95 |
| Reduced repayment activation | $95 |
| Progress draw set up | $300 |
What else can you do with a Westpac Home Loan?
Parental leave
You can apply to reduce your repayments by up to 50% for up to 12 months when you go on parental leave. You may be eligible to apply if you've had a Flexi First Option home loan for more than 12 months and have a job to return to once your parental leave ends. Subject to approval, terms, conditions and fees apply. To determine if this feature is right for you, please visit our Parental Leave page.
Offset account
Link an interest offset account to your home loan to reduce the interest charged on the loan balance. Pay no credit interest on the balance in the linked transaction account.
Increase your home loan
Apply to access more funds using our "top up / loan increase" facility (no fees apply if you have the Premier Advantage Package#) if you have equity in your loan and need access to extra cash.
An increase in your loan amount will also mean your repayments and interest charges will be higher. Before you apply, consider potential changes to your financial situation in the future and make sure your budget can accommodate higher repayments. Loan increases are subject to formal approval. Read more about loan increases.
Want to learn more?
What could your loan look like?
Use our calculators to research repayments, borrowing power, stamp duty and more.
We can help make each step of your home loan journey simpler.

Ask us to call you
Request a call back from one of our home loan specialists. We'll be in touch to learn what you need from your loan.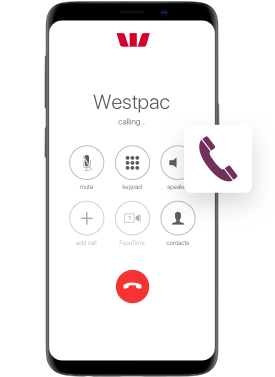 See what you could borrow
Tell us your financial details and we'll show you how much you could borrow to buy your home.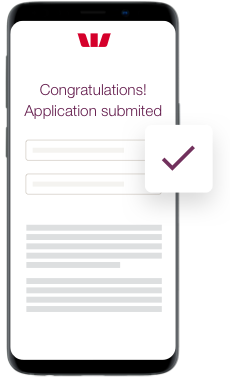 Go house hunting
Once you get approval in principal, you can start to search for your new home with confidence.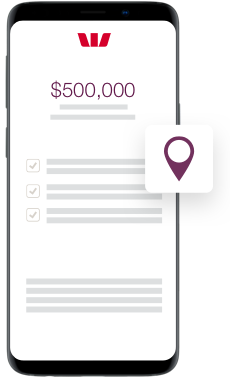 Tell us about your new place
When you've found the one, let us know. We'll evaluate it and confirm all the details with you.3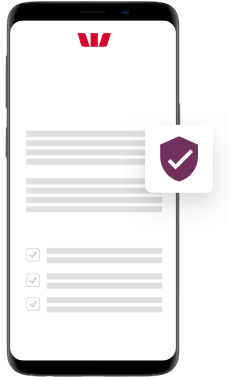 Settle your loan
Give us your final documents, then sit back – we'll settle the loan and make sure the funds go where they need to.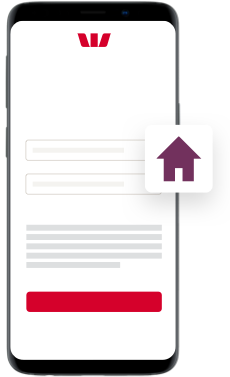 Things you should know
Credit criteria, fees and charges apply. Terms and conditions available on request. Based on Westpac's credit criteria, residential lending is not available for Non-Australian Resident borrowers. This information has been prepared without taking your objectives, needs and overall financial situation into account. For this reason, you should consider the appropriateness of the information and, if necessary, seek appropriate professional advice. This includes any tax consequences arising from any promotions for investors and customers should seek independent advice on any taxation matters.

The above rates exclude any LVR discounts available for new loans.
#Premier Advantage Package: Conditions of Use and $395 annual package fee applies. You must either hold or be approved for a Westpac Choice transaction account in order to qualify and continue to receive the benefits of the Premier Advantage Package. Applicants must have a Westpac Choice transaction account linked to the home loan at the time of settlement and must keep this account open for 60 days after settlement. Before deciding to acquire a Westpac Choice account, read the terms and conditions, and consider whether the product is right for you. Tax consequences may arise from this promotion for investors and customers should seek independent advice on any taxation matters.
Premier Advantage Package Conditions of Use (PDF 1MB)
*Comparison rate: The comparison rate is based on a loan of $150,000 over the term of 25 years. WARNING: This comparison rate is true only for the examples given and may not include all fees and charges. Different terms, fees or other loan amounts might result in a different comparison rate.

**Home and Contents Insurance: If you are eligible for the Home and Contents combined discount, we will apply the Premier Advantage Package discount to any already discounted premium. Minimum premiums may apply. If you take out a Premier Advantage Package after WGIL has issued you with a Home and Contents Insurance policy then the package benefit will only be applied at your next renewal.

2 While the RP Data property reports are offered to Westpac customers with the permission of RP Data Pty Ltd t/a CoreLogic Asia Pacific ABN 67 087 759 171, Westpac accepts no responsibility for their accuracy or completeness. We recommend you seek independent advice before making a decision based on this information. While CoreLogic uses commercially reasonable efforts to ensure the CoreLogic Data is current, CoreLogic does not warrant the accuracy, currency or completeness of the CoreLogic Data and to the full extent permitted by law excludes all loss or damage howsoever arising (including through negligence) in connection with the CoreLogic Data.

3 Valuation is valid for 90 days. Your upfront bank valuation assessment may require further valuation assessment if your property does not fit lending guidelines.