Buying your next home
Need a little more space? We can help. Learn how you could use your current home to buy your next and start looking with our Property Research tool.
Extra tools and resources
Home equity calculator
Estimate the amount of usable equity you have in your current property and understand your options for buying your next home.
Get a printable version of the Westpac Next Home Buyer Guide.

What kind of home loan are you looking for?
Whether you're looking for a fixed or variable rate home loan, you can choose a period of interest-only repayments to maximise your cash flow or principal and interest repayments to pay off your loan sooner.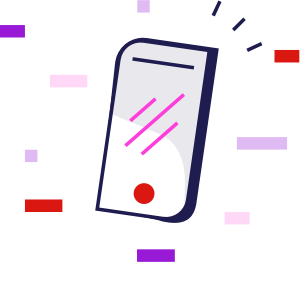 Applying is simple, get started online

1. Apply online
Tell us some details about you and see how much you could borrow. Don't worry, we'll save as you go and there won't be a credit check until you've spoken with a home finance manager.
2. Talk it through
A home finance manager will be in touch to answer all your questions, and progress things to the next stage.
3. Conditional approval, if needed
We may be able to provide you conditional approval to help you confidently bid or make an offer knowing how much you can afford. Conditional approval is valid for 90 days . Need more time? We can renew it.
4. Full approval
Once we've valued your property and completed other verification, we'll let you know when your application's been approved. Accept our loan offer and you're on your way to settlement – congrats!
Why Westpac?
We can help make each stage of your next-home-buying journey a little simpler for you.
Make decisions with confidence
Our home finance managers can guide you through each stage, just contact your local lender below. Whether you need to buy before you sell, sell before you buy, align settlement with your next purchase, or simply need more information before you take the next step. Whatever your question, we're here to help.

Take your loan with you
Loan portability* means you may be able to transfer your existing Westpac loan and all of its features to your new property without going through the hassle of refinancing or reapplying (conditions apply).
Bridge the gap
Need to buy your next home before selling your old one? A Westpac Bridging Loan can give you a way to access the funds you need over the short term to finance both properties, while you sell your current home (conditions apply).
Things you should know
Credit criteria, fees and charges apply. Terms and conditions available on request. Based on Westpac's credit criteria, residential lending is not available for non-Australian resident borrowers.
Premier Advantage Package: Conditions of Use and $395 annual package fee applies. You must either hold or be approved for a Westpac Choice transaction account in order to qualify and continue to receive the benefits of the Premier Advantage Package. Applicants must have a Westpac Choice transaction account linked to the home loan at the time of settlement and must keep this account open for 60 days after settlement. The cashback will be automatically deposited into this account within 60 days after settlement. Before deciding to acquire a Westpac Choice account, read the terms and conditions, and consider whether the product is right for you. Tax consequences may arise from this promotion for investors and customers should seek independent advice on any taxation matters.
Premier Advantage Package Conditions of Use (PDF 88KB)
*Eligibility criteria applies.