Buying your next home
Need a little more space? We can help. Learn how you could use your current home to buy your next and start looking with our Property Research tool.
Already have a home loan with us?
Existing or returning home loan customers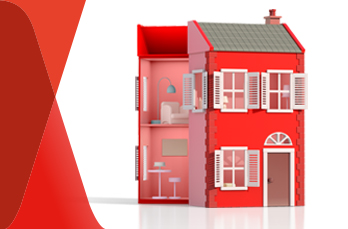 Get $2,000 cashback per property with your next Westpac home loan
Apply for a new Owner Occupier or Investment Home Loan of $250k or more on the Advantage Package ($395 annual fee applies) between 9 December 2019 - 31 March 2020 and settle by 31 May 2020 to be eligible. Available to existing home loan customers as at 9 December 2019 or returning customers who held a home loan between 12 December 2018 - 12 December 2019. 

Offer not available for new Owner Occupier Interest Only loans or residential lending originated under family or company trusts. Excludes all refinances and switches.
Tools and resources
Next move calculator
Estimate the amount of usable equity you have in your current property and understand your options for buying your next home.
Get a printable version of the Westpac Next Home Buyer Guide.
Articles to get you started
Why Westpac?
We can help make each stage of your next-home-buying journey a little simpler for you.
Make decisions with confidence
Our home finance managers can guide you through each stage, whether you need to buy before you sell, sell before you buy, align settlement with your next purchase, or simply need more information before you take the next step. Whatever your question, we're here to help.
Take your loan with you
Loan portability means you may be able to transfer your existing Westpac loan and all of its features to your new property without going through the hassle of refinancing or reapplying (conditions apply).
Bridge the gap
Need to buy your next home before selling your old one? A Westpac Bridging Loan can give you a way to access the funds you need over the short term to finance both properties, while you sell your current home (conditions apply).

Helpful to know when choosing a home lender
Enjoy the confidence of knowing you're with the RFi Lender of The Year 2019.
What kind of home loan are you looking for?
Things you should know
Credit criteria, fees and charges apply. Terms and conditions available on request. Based on Westpac's credit criteria, residential lending is not available for non-Australian resident borrowers.