Debit Mastercard
Westpac Debit Mastercard® lets you access your own money in more places, with added security.
Shop online or in person worldwide with your own money
Use contactless technology to pay for everyday purchases with ease and convenience
Make purchases with Google PayTM by simply tapping your mobile at contactless terminals 1
Link up to 2 eligible Westpac bank accounts to your Debit Mastercard
Get up to 2% p.a. variable interest on your savings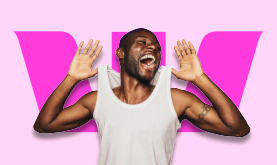 When you grow your savings with a Westpac Life account and make 5 eligible purchases with a debit card linked to your Choice account each month
This is made up of 0.15% p.a. variable base rate + 0.35% p.a. variable bonus for saving each month + 1.50% p.a. Spend&Save bonus for spending 5 times. Applies to the first $30,000 in your Westpac Life savings account. After this amount you'll earn 0.50% p.a. variable interest.*
With Westpac's Added Online Security Service, from time to time you will need to enter a unique 'One Time Password'. You will receive your unique password via SMS or email6, when purchasing online with participating retailers who have been verified by Mastercard®.
Which Westpac accounts are eligible?
Your Westpac Debit Mastercard® can be attached to up to 2 of these eligible Westpac accounts:


Eligibility criteria apply to the Westpac Choice, Westpac Choice - Under 30s, Westpac Choice - full time tertiary students, Westpac Choice - concession holders and Westpac 55+ and Retired accounts.
Who can apply for a Debit Mastercard?
Debit Mastercard holders need to be at least 14 years of age and have an Australian residential address to be eligible for the card. If you're not eligible for a Debit Mastercard, you can apply for a Handycard to access your account.
Priceless Sydney
Introducing Priceless Sydney, a unique collection of experiences curated exclusively for Mastercard cardholders. From dining, shopping and sporting opportunities to exciting hotel and entertainment offers, the best of Sydney is waiting at www.priceless.com.
Things you should know
Deposit Accounts for Personal & SMSF customers Terms and Conditions (PDF 805KB)
Westpac Debit Mastercard® Terms and Conditions (PDF 3MB)
Online Banking Terms and Conditions (PDF 236KB)

Find out what information you need to provide to become a customer (PDF 657KB)

Read the terms and conditions at westpac.com.au before making a decision and consider whether this product is appropriate for you.

1. Google Pay: Read the Terms and Conditions before making a decision and consider if it is right for you. Available for eligible cards. To use Google Pay you will need to use a compatible device with a supported operating system.

2.
Other fees and charges may be payable.
A 3% Foreign Transaction Fee applies to overseas debit or credit card withdrawals. A 2% cash advance fee applies to credit card withdrawals where the "Credit" option is selected. A list of
Global Alliance members
is available.
3. Cardless cash: Get Cash is available on eligible Westpac transaction accounts with a linked debit card. Get Cash limit of 3 withdrawals per day applies, subject to $500 daily withdrawal limit and $1,000 weekly withdrawal limit. Only available at Westpac ATMs in Australia. To access cardless cash on your mobile you must be registered to use Westpac Online Banking and download the Westpac Mobile Banking App. You'll also need the Westpac Mobile Banking app (version 6.1 or above) installed on your iPhone.

4. Westpac Fraud Money Back Guarantee: ensures that customers will be reimbursed for any unauthorised transactions, provided that the customer has not contributed to the loss and contacted Westpac promptly. Refer to the Westpac Debit Mastercard Terms and Conditions for full details, including when a customer will be liable.

5. Card on hold: Available on personal credit and Mastercard® debit cards only. Cards to which a temporary lock can be applied will be listed when you sign in to Mobile Banking or Online Banking and visit Lock a card temporarily under Cards services.


6. If you don't provide us with a correct mobile number or email address, you may not be able to proceed with your online transaction at participating online retailers.

Android, Google Pay and Google Play are trademarks of Google Inc. World Mastercard®, Mastercard® and the Mastercard brand mark are registered trademarks, and PayPass is a trademark of Mastercard International Incorporated.