Buying a home, without leaving home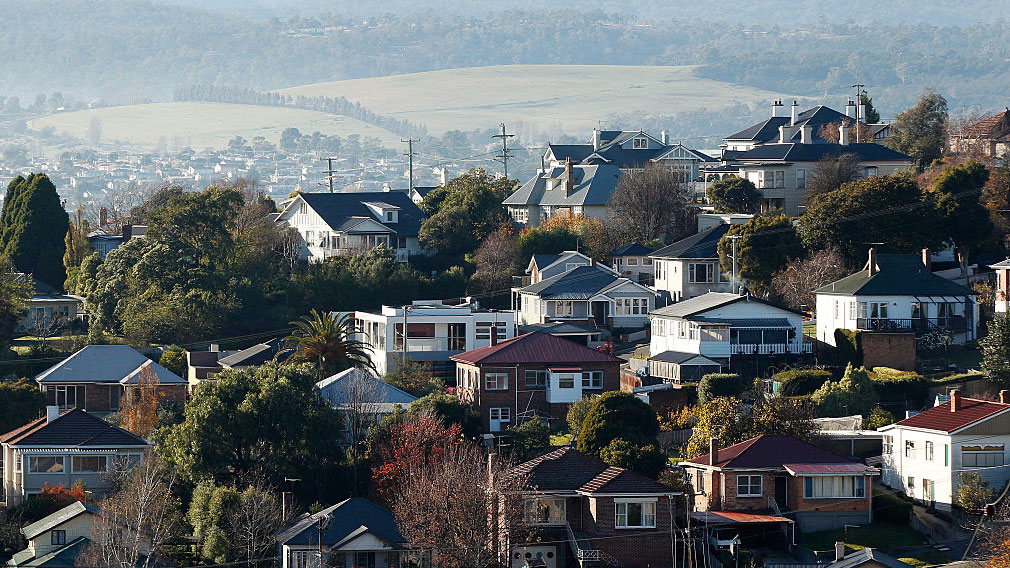 With COVID-19 bringing many aspects of our lives to a standstill, corporates are responding with the sort of speed they could only previously dream of.

Projects, products and initiatives that once might have taken months to roll out are being done in weeks or even days, despite disruption from the shift to remote working.

As an essential service, banking has been at the forefront of the need to urgently respond, ramping up functionality across major areas including payments and lending, adding to a rush of online solutions to help house-hunters temporarily hamstrung by "social distancing" rules.

Joel Larsen, Westpac's head of customer engagement in home ownership, says the latest in a raft of process changes to help customers who are hesitant to go into a branch during the COVID-19 pandemic has been around the bank's "verification of identity" obligations. The update means customers are now able to verify their identity via video technology following an updated position statement issued last month by the electronic conveyancing standards policing body, the Australian Registrars National Electronic Conveyancing Council.

"We've developed a solution where customers can discuss their financing needs with their banker via a video call, including verifying who they are, which means we continue to meet the legal obligations but in a way that doesn't require physical attendance," he says.

The change is part of a broader digital transformation of the home-buying process that's been underway for a number of years across the industry as regulatory and legislative modifications open the door for lenders to update the process so it can be completed remotely end-to-end.

The trend was accelerated by the ability to "e-sign" home loan documents, made possible in Victoria and New South Wales following legislative and other changes in those states. Similar changes are yet to be made in other states and territories where mortgage forms still need "wet signatures", although other loan documents can be e-signed. Lenders continue to work with registrars and industry bodies to move to e-sign execution for all loan documents across Australia.

"The new processes give customers the ability to do what they would normally do face-to-face with a home lender in a branch, but remotely," says Larsen. "That includes discussing financing needs, applying for a loan, getting approvals, right through to settlement – all without needing to come into a branch."

Larsen says this would also help speed up the overall home loan application process at a time of higher than normal demands on the business to support the thousands of mortgage customers inquiring about the bank's COVID-19 assistance package.

The shift comes as the property market adjusts to operating online following the government's March 25 ban on open home inspections and onsite auctions in a bid to curb the virus spread.

As a result, live-streamed house inspections and "walk-through" video tours on home sale listings are becoming the norm, enabling prospective buyers and renters to narrow their hunt before coordinating private viewings. Likewise, physical crowds spilling onto footpaths at auctions have been replaced by bidders tuning into live-streams run by traditional and emerging tech auctioneer platforms such as GAVL. Meanwhile, other online, real-time bidding platforms, like Openn Negotiation, are gaining popularity.

Real estate agents say they are having to adapt to the times, with inner city Sydney agency BresicWhitey claiming private treaty sales were delivering results, noting traffic remained strong on its website and that it sold 91 properties in March – more than the 83 sold in March 2019.

The question for some is how much will return to the physical world once the pandemic passes, given the decade-long march towards full digitisation driven by conveyancers, lawyers and lenders.

Almost eight years since exchanging property electronically became possible through new laws and a single, national e-conveyancing platform, Property Exchange Australia – or PEXA, the company's chief Marcus Price has suggested the significance of the digital transition shouldn't be underestimated. Since lodging its first property transaction directly into a state's electronic land register, more than 4.8 million PEXA transactions – valued at $801 billion – have been completed.

"Completing property transactions with wads of paper has been 'just the way things are done', dating all the way back to the inception of the Torrens System," he said in a speech last year. "As a result, I'm sure many of us thought the concept of bringing property settlements into the digital age for a long time largely theoretical."

Larsen says while there will always be people who prefer doing things face-to-face, he's confident online home lending options are here to stay, and will expand.

"It's brought about a lot of positive change and made the process easier for customers. That gives us a reason to focus on it for the future."