Women, shoo that lizard away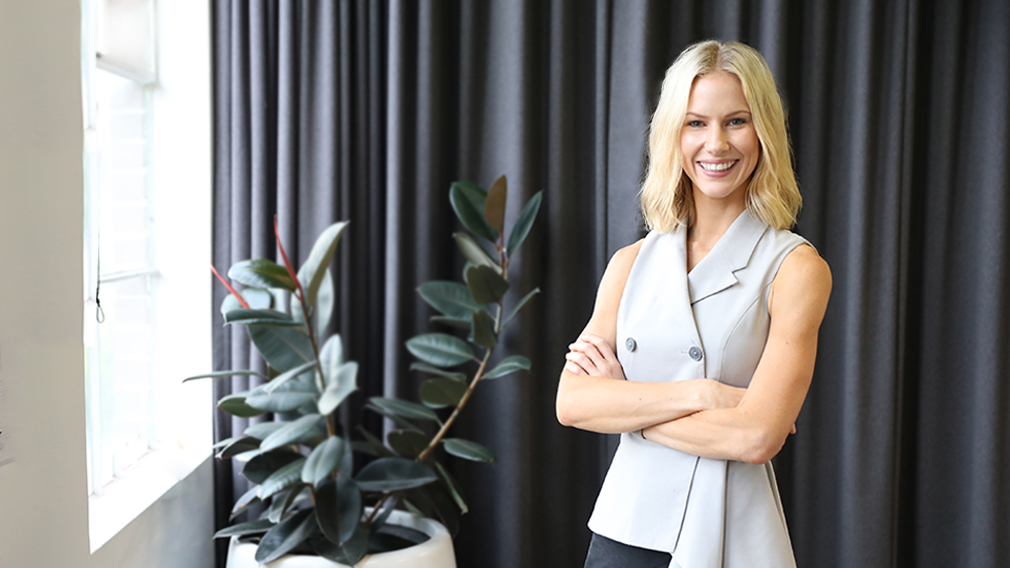 Sophie Hampel has a theory that if it wasn't for the "lizard voice" more women would be running small businesses.

The co-founder and CEO of coaching and leadership training group Inkling says the lizard voice – her idiom for the emotion processing function deep in the brain called the amygdala – "tells you lies to keep you safe, small and hidden".

"It's almost like misguided self-love. It thinks it's doing something nice but it's actually getting in the way," Hampel says.

"In every program we've run, in every industry and every country, it's the same thing: women say their number one challenge is confidence. We've surveyed more than 1,000 women, and it's the most common snag that restrains them from starting a business or going for a promotion."

Speaking to Westpac Wire ahead of an International Women's Day panel discussion today, Hampel says it came as no surprise to her that the Westpac Small Business Report (PDF 1MB) released this week included similar findings.

Based on a survey of more than 500 male and female small business owners, the report says "self-confidence" was the most important factor in women entrepreneurs achieving success. This was followed by balancing business and family life; and support, connection and business networks.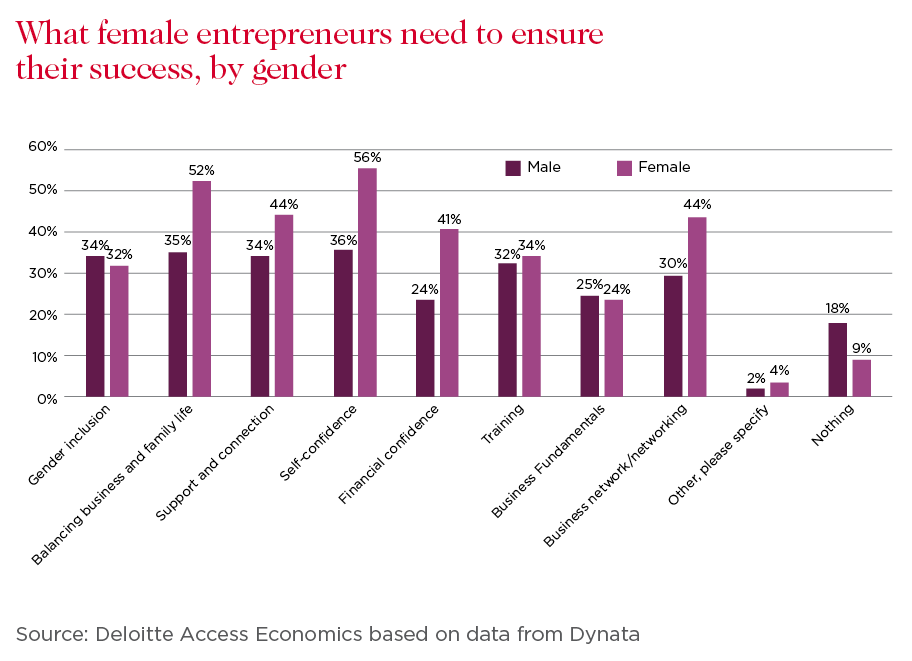 While these factors – along with other survey findings that women tend to attract lower levels of business funding than men – are likely contributors to historically fewer small businesses owned by women than men, a notable tipping point may have been reached. According to the 2016 Census, around 33 per cent of the 1.5 million business owner managers in Australia were women, up from 31 per cent a decade earlier.

The trend is evident in Westpac's customer base, says state general manager for small and medium enterprises Lisa Livis, who has seen around a 25 per cent jump in women business product customers since 2015. She says the issue of "self-confidence" needs to be viewed in context.

"Women are realistic and they do their due diligence. They go in with eyes wide open. Sometimes they are cautious and conservative and will only scale if it's economically viable. But that's not lack of confidence. That's just being savvy," Livis says.

Amid concerns the economy is cooling following the soft fourth quarter 2018 national accounts, Livis points to the economic value more women-owned businesses could bring to GDP and participation in the workforce. According to the Small Business report, if the number of women running businesses in Australia increased to be on par with men, an additional 380,000 small businesses could join the economy.

While tackling the issue of fewer women in small business is not a new challenge, efforts seem to have ramped up in the past few years both at the federal government level and across the corporate and small business sectors.

In November, the government launched the "Boosting Female Founders Initiative" to provide $18 million in grants over three years to female-founded start-ups. Groups like Heads Over Heels, SheStarts and Scale, which provide women entrepreneurs access to influential networks and investors, have sprung up alongside other networking groups like Westpac's Ruby Connection. Just last week, Get On Board was launched to connect senior women with board positions on small start-ups.

Given the importance of funding to many entrepreneurs, Livis also points to the importance of having gender balance among bankers to ensure a better reflection of customers, noting that within Westpac's SME business the proportion of women leaders has lifted to 46 per cent.

"The biggest change will happen when more people have the skills to keep their unconscious bias in check," says Hampel, who joined co-founder Gemma Munro in 2013 to start Inkling, name a Westpac Business of Tomorrow last year.

"It's not that women lack something – that's why I prefer the word courage, over confidence which implies a deficit. And it's not a women's problem that women need to fix.

"It's about stepping back and looking at what's driving some of this from a cultural and a leadership perspective. We need to continue to disrupt all gender stereotypes – not just for women – and tackle the unconscious bias that's driving this self-confidence perception."

She says while there's no "silver bullet" to building confidence, many techniques can help.

"You need to do the work to explore your "lizard voice", hear what it's telling you, and learn how to stop it from dictating how you behave, and then take steps towards what you want in spite of the fear," she says.

"Even the simple experience of looking around at a group of other women, and sharing your "lizard voice" experiences can be all that it takes."
Inkling was selected as a 2018 Westpac Business of Tomorrow.