Westpac hits renewables milestone for its Australian operations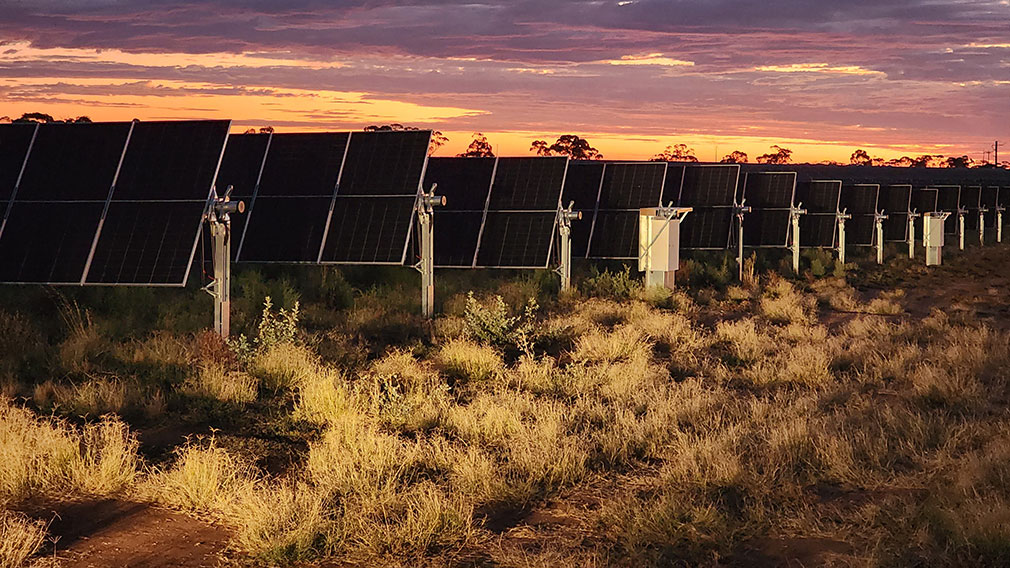 Westpac has delivered early on its plan to source the equivalent of 100 per cent renewable energy for its Australian operations by 2025.

The target has been reached thanks to a virtual power purchase agreement with Bomen Solar Farm, owned and operated by Spark Renewables, and additional virtual power purchase agreements (VPPA) with Flow Power that together deliver about 95 gigawatt hours of clean energy to the grid per annum.

"This achievement is the result of our second energy supply partnership with Flow Power, through which Westpac now sources from Ararat Wind Farm in Victoria, and the new Berri Solar Farm and Battery in South Australia which went live in March this year," said Carolyn McCann, Westpac Group Executive for Corporate Services.

"We're now working through delivery of the third phase of our renewables program to achieve the equivalent of 100 per cent renewables outcome across our international operations by the end of 2025."

Westpac's agreements with Spark Renewables and Flow Power involve payment for renewable energy supplied to the grid, with the bank's consumption of the same amount drawn from the grid being considered emission-free by the Clean Energy Regulator on retirement of the associated 'Large-Scale Generation Certificates'.

Ararat Wind Farm, located 180 kilometres northeast of Melbourne in rural Victoria, has been operational since 2017. The construction of Bomen Solar Farm, operational since 2020, and the new Berri Solar Farm and Battery were both supported by Westpac's long-term electricity purchase agreements.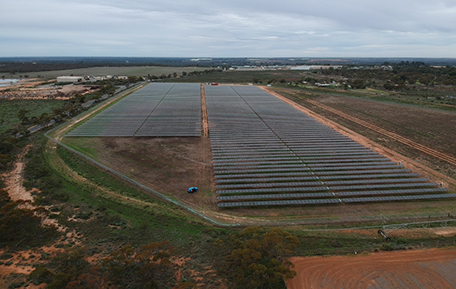 Westpac's Head of Utilities and Environment, Ceri Binding, said Westpac's VPPAs also included commitments to support the local community and environmental initiatives through community funds.

"The Bomen Solar Farm agreement has provided financial support to enable the Wagga Wagga City Council to plant over 45,000 native trees, shrubs and grasses in the local area, supporting restoration of habitat for the local Swift parrot," she said.

The Bomen Solar Farm agreement also includes funding for a local high school to support programs targeted at improving completion rates for girls and equipping students for post-school pathways, as well as installing solar panels on a local community facility in Wagga Wagga and financial support for the local Rural Fire Service to enable the construction of a fire shed.

The Bomen site also hosts hives for the local bee-keeping association under a commitment through the Westpac VPPA to make the site available for multi-use.

Binding said Westpac was also partnering with Flow Power to deliver community benefits in South Australia under the Berri Solar Farm and Battery VPPA. This is expected to include projects to revegetate land around the Berri Solar Farm, and support a local indigenous education institution providing scholarships in Science, Technology, Engineering and Mathematics (STEM), deliver an electric vehicle charging solution for the Berri community and the installation of hives to support the local bee population.

Westpac announced a clean energy target for its global operations in 2019. This supports the group's commitment to reduce Scope 1 and 2 emissions by 64 per cent by 2025 and 76 per cent by 2030, and Scope 3 Supply Chain (non-financed) emissions by 50 per cent by 2030, all relative to a 2021 baseline and in line with a 1.5 degree Celsius climate pathway.

Westpac joined the Net Zero Banking Alliance last year, setting targets to reduce its financed emissions in five carbon-intensive sectors (PDF 537KB).