Westpac is looking to tap into Australia's fast-growing online shopping market via a partnership with ShopBack, one of the biggest cash back retail platforms in the Asia-Pacific region.

The bank will invest US$30 million in the company, in a deal that will allow more than five million credit and debit card customers to access exclusive offers via a dedicated Westpac page in the ShopBack app and website.

"We're continually looking to expand our offers and provide more value to customers in their daily lives," Steve Rubenstein, managing director, consumer finance at Westpac, said in an interview. "That includes making payments easy, safe and adding value to their transactions."

Australians spent a record $62.3 billion online in 2021, according to an AustraliaPost report, accounting for almost a fifth of the country's total retail spend.

Still, cash back websites – where customers can earn back a percentage of the money they spend while shopping – are a relatively new phenomenon in Australia, offering significant growth potential.

The partnership with ShopBack would also help the bank to boost its engagement with younger customers, given that the majority of the site's users are between 18 and 35.

"Certainly, within consumer finance we are looking to improve our value proposition and attractiveness to a younger demographic," Rubenstein said.

Shopback was founded in 2014 and started up in Australia in 2018. It also operates in nine countries across Asia.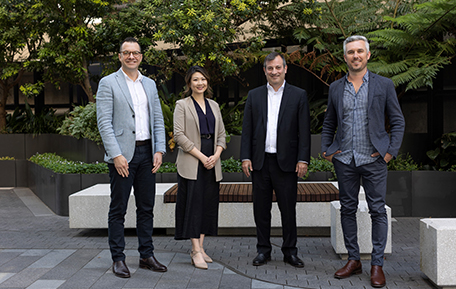 Westpac customers will need to sign up with ShopBack via its app or website, although the bank will explore incorporating offers within the banking app at a later date.

"We're looking at a further extension of this relationship and you will see in the future more integrated channels into Westpac," said Jason Hair, chief digital officer for Westpac's consumer and business banking division.

The deal is the latest step in Westpac's digital first strategy, which aims to continually expand the range of online transactions available to the bank's customers.

"Westpac data shows that more customers are choosing to transact digitally than ever before," Hair said, adding that over 350 million digital transactions had been processed between April and September.

Earlier this year, the bank announced a digital mortgage offer, enabling applicants to gain unconditional approval for a loan in as little as 10 minutes. It has also incorporated personal budgeting tools into the banking app.