Rapid testing may be key 'piece of the puzzle': King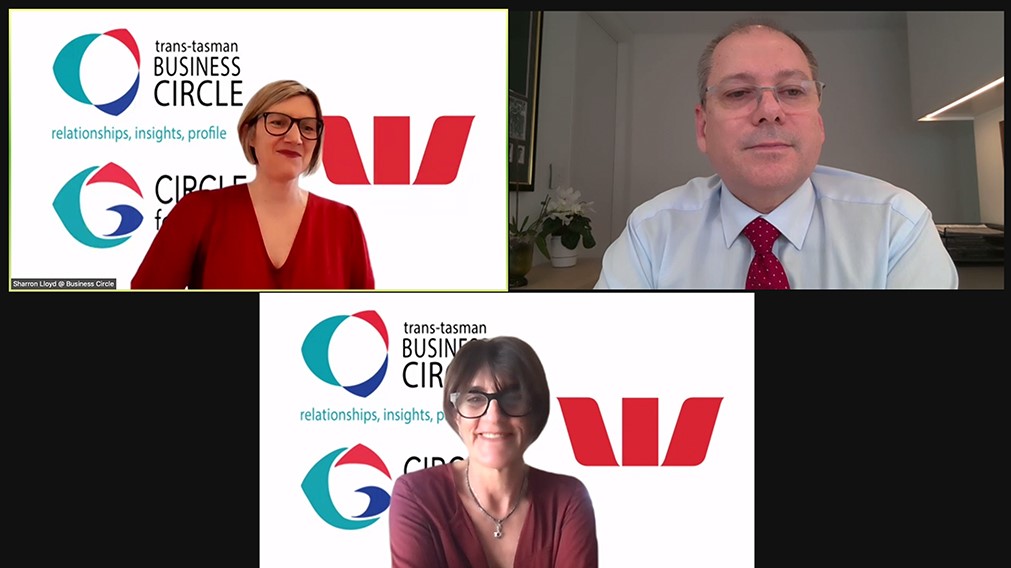 Westpac chief executive Peter King says Australia will ultimately have to "stop hiding from COVID", predicting widespread rapid antigen testing could become a key tool as the bank also ponders requiring employees to be vaccinated at some work sites.

"I think as we enter the next phase, really the way we're thinking about it is we'll have to stop hiding from COVID," Mr King told The Trans-Tasman Business Circle's "Let's get on with the jab" series today, adding the economy was "raring to go" once lockdowns eased.

"If you step back and think about what the government's managing, it's about the health system … all the doctors, nurses, ambulance people and others involved …(we) can't say thank you enough.

(But) the point is, we've got to have a system that can handle the health consequences of more COVID in the community. You can't keep hiding (from) this Delta strain. And the big message to the company and customers is get vaccinated, that's the way we stop hiding."

Following moves by Telstra, Qantas, Virgin Australia and SPC to require all or parts of their workforces to be vaccinated, Mr King said while Westpac had no plans to mandate vaccination, it could become a requirement for parts of the company if not enough people get the jab.

He added that rapid antigen testing at home could become an important tool for corporates, alongside social distancing, hand washing and masks, should authorities allow it, saying options with "less medical supervision" like in other countries would be needed to speed up the process and free up healthcare resources.

"That's a piece of the puzzle we're working very hard on so we can have that in the options available to help us manage it," he said as NSW and Victoria today recorded 1480 and 221 new COVID cases, respectively.

With the national vaccine rollout picking up pace, Mr King expressed optimism most Australians would roll up their sleeves, pointing to a recent survey of around 10,000 employees that indicated 91 per cent intended to get vaccinated and the state of NSW hitting more than 70 per cent of the eligible population having one dose.

He added the best incentive was to "make it easy" to get the jab, noting the bank's initiatives such as additional leave and workplace vaccination hubs in heavily impacted Sydney areas.

While the bank was conducting scenario planning for the emergence of new COVID strains, Mr King said "vaccination is going well for Delta and we've just got to continue on".

"What will guide us on any decision is what's best for our people," said Mr King, who recently revealed he is fully vaccinated.

"I think more about conditional requirements and that could be, for example, to come back into our corporate sites, you may need to be vaccinated. We don't feel like we need to make that decision right now because of the progress … in people getting vaccinated.

"But I worry about people who aren't vaccinated. The experience overseas is saying that they're the most impacted people, so as we get to those decision points, we'll understand the nature of vaccination in the workforce and stare into some of those decisions."

Speaking at the same Trans-Tasman series yesterday, Qantas chief Alan Joyce said the airline's survey also found the majority of employees were intending or thinking about getting vaccinated, and wanted a safe workplace. "That's why we came out with that policy," he said of its requirement that all employees be fully vaccinated by March 31, 2022.

In the wake of the airline's new advertisement promoting vaccination, Mr Joyce added: "As the national carrier, I think we also have an obligation to try and lead the national dialogue… people, they want to see light at the end of the tunnel, they want to have hope, they want to see a way through this."

"Hopefully we'll get everybody to keep to the National Cabinet plan…(and) everybody can get together at Christmas domestically and internationally."

Asked about the economy, which Westpac economists expect will contract 4 per cent in the September quarter due to extended lockdowns across NSW, Victoria and the ACT, Mr King said it was positive that momentum had been strong heading into the COVID outbreaks and customers had built up solid financial buffers. He added the bank had provided just under $3 billion of mortgage repayment deferrals and less than $100 million of small business repayment deferrals, compared to peaks of around $55bn and $10bn last year, respectively.

"The assistance being sought is much lower but we know that many customers are drawing down on their buffers, so that's why we say contact the bank if you need help and do it early," he said.

"If I look forward, we're positive…because we think the economy is being held back because of the stay at home, the lower activity and we're positive that when people can get out and do things there'll be more activity and I think people are really raring to go."