Cheers to new Indigenous entrepreneurs' model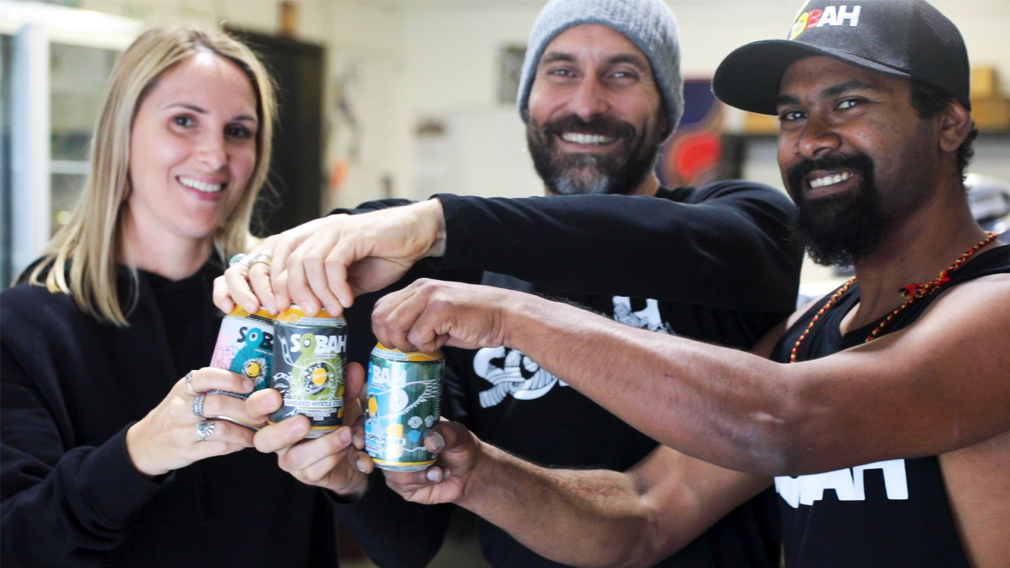 For entrepreneur Clinton Schultz, COVID-19 may have put some extra wind behind the growth of his non-alcoholic craft beer business, Sobah Beverages.

But Schultz was already certain he was onto a winner as the no- and low-alcohol – dubbed "no-lo" – drinks wave hits Australia's shores.

"Sobah has been experiencing hyper growth for the last few months and it looks like that will continue for the foreseeable future," says Schultz who, with wife Lozen, launched his craft brew range late in 2017.

"We see it as Australia catching up with a trend already happening around the world. We were well aware it was going to occur, it was just a matter of when. COVID may have played a part, with people looking for healthier drink options, but our growth started well before the pandemic."

Sobah, the first non-alcoholic craft beer company in Australia, is tapping into what's shaping up as one of the fastest growing beer sub-categories, estimated by market research firm Fact.MR to be worth $US28 billion globally by 2027, or up to 5 per cent of the total beer category.

Headquartered on Yugambeh country known as Queensland's Gold Coast, Sobah's growing range incorporates native ingredients as a proud nod to Schultz's Aboriginal heritage as a Gamilaroi man and his aim to raise awareness and a sense of positivity around Aboriginal arts, language and history.

"I'm all about smashing stereotypes at the end of the day," says the registered psychologist who started offering his brews from the Indigenous food truck he ran with his wife before launching Sobah.

"There's plenty of research that shows as many as two thirds of Australians hold negative and ill-informed beliefs about Aboriginal people. There is no better way to smash stereotypes than to be an Aboriginal man with a non-alcoholic beer company, all infused with bush tucker, selling it as a boutique product largely to a non-Indigenous audience."

Meeting strong demand for his products, however, has meant finding the funds to expand operations, a challenging prospect for the small, largely self-funded business. But Sobah recently secured a big win by becoming the first business to benefit from a newly formed partnership between First Australians Capital (FAC) and Westpac aimed at backing emerging Indigenous businesses, allowing Schultz to access the funding needed to scale-up production.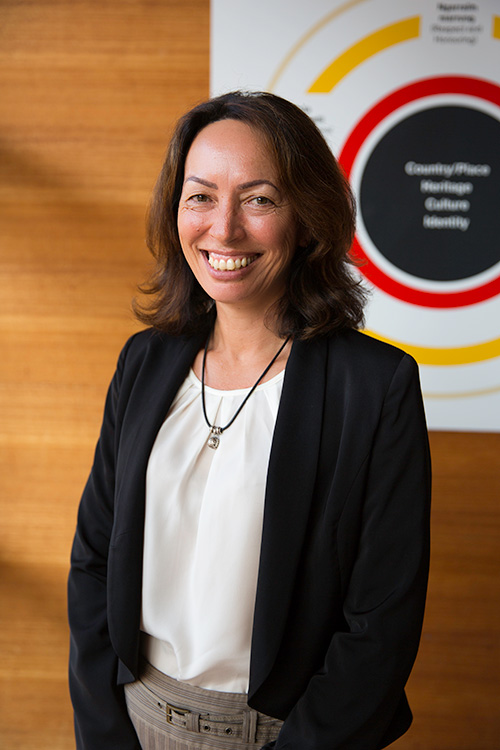 The unique partnership "plugs a huge gap" in the market, according to FAC managing director and co-founder Leah Armstrong.

"Historically, Indigenous entrepreneurs with viable businesses have been unable to access mainstream banking because the barriers are higher," says Armstrong, who co-founded FAC in 2016 as an independent, philanthropically funded, Indigenous-led organisation to support Indigenous businesses and connect them with capital.

"There's much less of the inter-generational wealth transfer or home ownership you need as security for loans, and they don't have a track record of trading."

Through the partnership, FAC will work with businesses to get them "loan ready" and provide ongoing "wraparound" support after the loan – guaranteed by Westpac and FAC in equal shares – is written by Westpac. Loan readiness includes robust due diligence and building capacity as needed through a panel of probono service providers across legal services, IT, marketing and sales, inventory and supply chain management.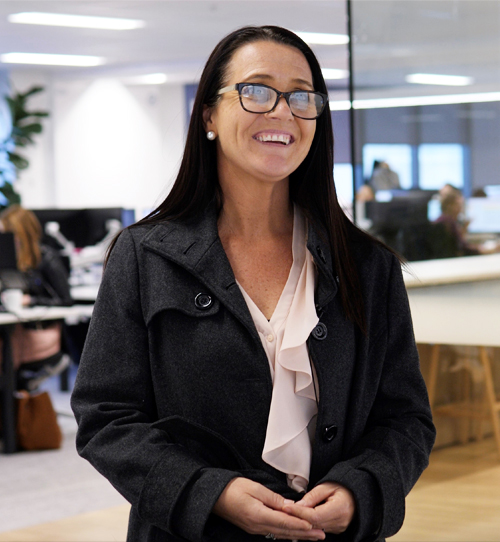 "We've come up with a unique guarantee structure which enables us to support Indigenous-led businesses, like Sobah Beverages, in their growth phase," says Suzi Hullick, Westpac's national head of Indigenous banking.

"The idea ultimately is to help transition those businesses to become sustainable in their own right to qualify for mainstream lending products with the confidence to pursue the next best thing for them."

Hullick, who led the development of the bank's partnership with FAC, says it's an opportunity to support an emerging sector on a steep growth trajectory, tipping rising demand for Indigenous business products and services through initiatives such as the government's Indigenous Procurement Policy and the Business Council of Australia-led Raising the Bar initiative.

Of the 2.1 million business in Australia, it's estimated 12,000 to 16,000 are Indigenous owned – and contribute up to $6.6 billion to Australia's economy – with a further 2200 expected to start by 2026, according to the Australian government's Indigenous Business Sector Strategy released in 2018. The paper adds: "If we support the Indigenous start-ups to grow at commensurate levels with non-Indigenous start-ups, the sector could grow by up to 8000 new Indigenous businesses over the next ten years."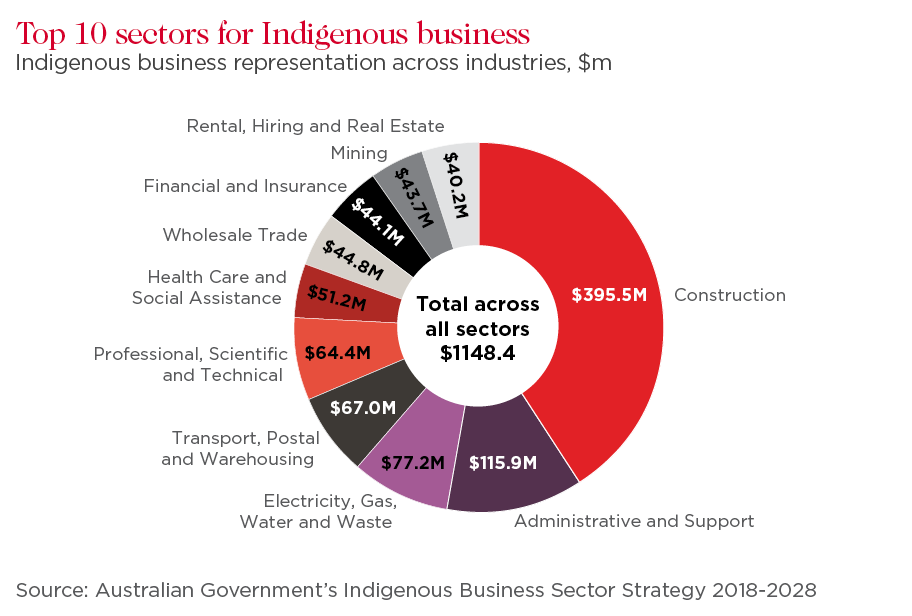 "We're definitely seeing a lot more Aboriginal and Torres Strait Islander people considering business ownership as their way of achieving economic outcomes for their community as well as their own wellbeing and family wealth," Armstrong says, noting research that shows Indigenous businesses are 100 times more likely to hire Indigenous workers than non-Indigenous businesses.

"And as much as it's been fantastic that the government has taken the procurement policy approach and driven the demand side, there's not been attention and investment into the supply side, and that's where we come in, to make sure that those businesses can have a good opportunity to grow."

Since starting four years ago, she says FAC has provided support to more than 400 Indigenous businesses – which in the last year alone have created more than 100 additional jobs for Indigenous people – and has "a really strong pipeline" looking for investment capital. She also flagged the organisation is in the process of raising $100 million in funding to establish a new Indigenous Impact Enterprise Fund within the next five years to support the investment pipeline.

While the businesses supported by FAC span a variety of sectors, Armstrong says a big part of her agenda is looking at markets where Indigenous and cultural knowledge provides a competitive advantage, like dealing with native foods or ingredients or sustainable land practices.

"These are huge areas of growth where we want to see Indigenous businesses and communities play a big role," she says.

"Sobah is a really, really fantastic example of that, because for them, it isn't just about running a highly successful money-making business. It's actually about culture, community and supporting Indigenous youth."