Raising the bar for Indigenous businesses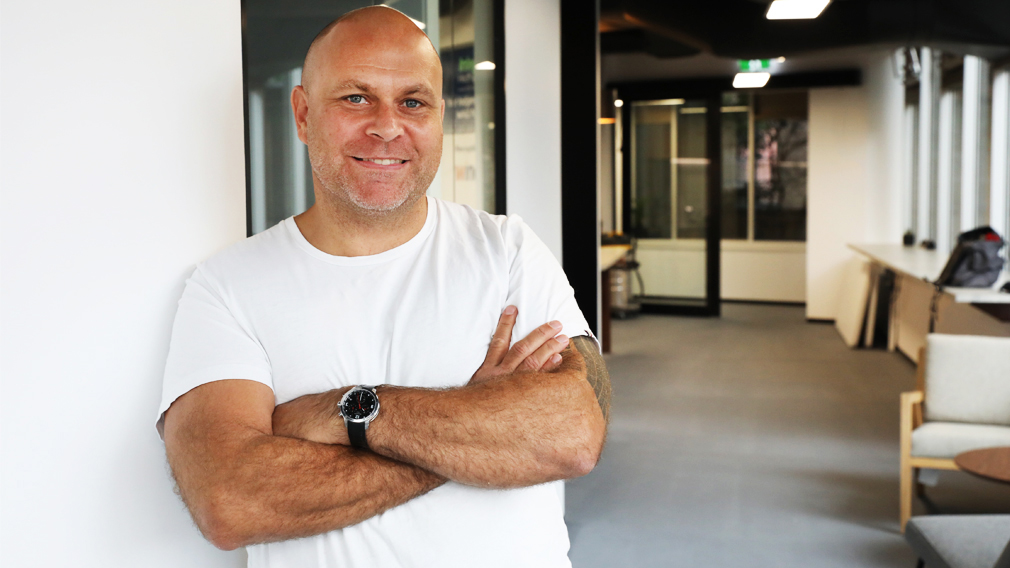 The burgeoning Indigenous business sector is primed for a fresh boost after corporate Australia set new targets to source more products and services from Aboriginal and Torres Strait Islander led suppliers.

Announced today as part of "Raising the Bar" – a joint initiative of the Business Council of Australia and certified Indigenous business advocate Supply Nation – signatories to the new voluntary targets commit to direct at least 3 per cent of annual "influenceable" supply chain spend towards Indigenous suppliers, by 2024.

The initiative, which has already attracted 16 signatories that will collectively spend more than $3 billion with Indigenous suppliers over five years, will have a "snow-ball effect" according to Supply Nation chief Laura Berry, and accelerate the rapid growth kick-started by the 2015 introduction of mandatory procurement targets for federal government departments.

"Since that came in, more than 1500 Indigenous businesses have won over $2 billion in Commonwealth contracts," Berry told Westpac Wire. In comparison, only 30 Indigenous businesses won government contracts in 2012-13 worth $6.2 million.

One such business is Aboriginal-owned Integrity Health & Safety, which started in 2014 as a small first aid training business and has expanded to offer workplace health and safety products and services nationally, such as first aid kits, defibrillators and software solutions.

Chief executive Liam Harte said the new corporate target would help further break down the stereotype that Indigenous businesses were "that small mum and dad cultural business down at the corner".

"When I started out, Aboriginal business offerings were quite narrow – it was often around consultancy, art works, and some construction. Now there is a much broader base of offerings," said Harte, citing law firms, communication companies and manufacturers that had won major contracts.

Mr Harte – also an intensive care paramedic and director of the NSW Indigenous Chamber of Commerce and South Eastern Sydney Local Health District – said since winning his first contract with the federal health department, his business now had mature relationships with around 80 clients, including Westpac and Woolworths.

Ms Berry said Supply Nation's membership base of certified Indigenous businesses had more than doubled in the last three years to around 1900 and would likely increase, with the latest data suggesting there are around 12,000 businesses run by Aboriginal and Torres Strait Islander people.

By introducing corporate procurement targets, Raising the Bar aims to galvanise ongoing support for the sector – estimated by PwC to contribute $6.6 billion to the Australian economy – along with the associated social and economic benefits expected to flow through to Indigenous communities.

Ms Berry said Supply Nation research showed that for every dollar of revenue earned, Indigenous businesses produce on average $4.41 of social return for their communities.

"Supporting Indigenous entrepreneurs can foster momentous change within a whole community," Berry said. "Research shows they are up to 100 times more likely to employ Indigenous people, and they provide great role models for other members of the community."

Olivia Tyler, director of sustainable business services at Westpac, a founding signatory to the Raising the Bar initiative, said the new target taps into the often "hidden sustainability secret" of corporate supply chains.

"Every business has to buy things – from stationery, furniture and uniforms, to legal, technical and human resources services," Tyler said. "Why wouldn't you want to use that buying power to generate positive social outcomes?"

And while a number of companies share Tyler's view – in the two years to 2016, Business Council members spent more than $2 billion with Indigenous-owned businesses – there has been reticence to set public targets and a lack of awareness of services offered by Indigenous businesses.

"Procurement, as a function, is very focused on mitigating risk, which often makes it difficult for a smaller, unknown supplier to break into a supply chain," Tyler said, noting that Westpac had spent $10.6m with Indigenous suppliers since 2016 and was targeting $21 million by 2024 under Westpac's Raising the Bar target.

"This initiative sends a signal to the market that, similar to the government's Indigenous Procurement Policy, corporates are committing to spend more with Indigenous business," she said.

"When the government introduced the IPP, initially there was nervousness there wouldn't be enough Indigenous businesses to meet demand, but the market responded. Procurement departments stepped up and looked for innovative ways to include Indigenous businesses, and the businesses themselves are proving they can step up to respond."

Despite increasing levels of confidence in contracting Indigenous suppliers, Ms Berry said a "Raising the Bar Playbook" had been created to make the procurement experience work for both buyers and suppliers, alert to ongoing challenges such as meeting the demands of large corporates.