Westpac rolls out digital platform, Afterpay on board
A year after flagging the development of a new digital banking platform, Westpac has locked in buy now pay later juggernaut Afterpay as its first partner for the "bank-as-a-service" (BaaS) offering.

Leveraging cloud-native technology from UK-based 10x Future Technologies, the new platform allows the bank's partners to offer banking products and services, such as transaction accounts, to customers. While partners such as Afterpay will manage the look and feel of the customer experience, Westpac – as the licensed Authorised deposit-taking institution – will hold the direct banking relationship with end customers.

Afterpay, which has become one of the largest BNPL fintechs globally after massive growth in recent years, said it intends to launch transaction and savings accounts, and cashflow tools, to its 3.3 million customers in Australia in the second quarter of 2021.

Macgregor Duncan, Westpac's general manager, corporate and business development, said the bank built the BaaS platform in response to two key trends: the rise of new cloud-based core banking systems that offer more flexibility to meet customer needs and a shift in how financial products are being distributed.

"In particular, we're seeing some of these large digital platforms who have an opportunity to embed financial services within their ecosystem," he said in a new Westpac Wire podcast series, Tech in 10.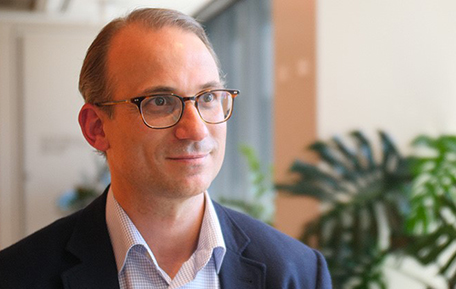 "So, whether that be the buy now pay later platforms … cloud accounting platforms … the big e-commerce platforms… or even some of the more traditional, iconic brands.

"Over time we're likely to see a lot of those banking experiences embedded within other experiences or workflows and customers choosing to do their banking through that avenue. I don't think anyone is saying that traditional banking is going to go away or even lessen in importance. I just think this represents a new growth opportunity for us and our partners."

In a statement, Afterpay chief executive Anthony Eisen said: "Together with the power of our retail platform, the latest banking technology from 10X, and the support of Westpac, we will begin by offering cashflow management in a simple way.

"Afterpay is in a unique position to extend and deepen the relationship with our customers and help them to manage their money more seamlessly through savings and budgeting tools. For Afterpay, this is clearly just the beginning as we explore this opportunity globally."

The partnership follows Westpac's announcement in November last year that it was investing in the new digital platform to complement its existing banking businesses, initially operating as a BasS model to bring products and services to market via fintech and institutional partners. At the time, the bank flagged a minority equity investment in the Antony Jenkins-founded 10x, which has been made.

While not disclosing targets for the platform, Mr Duncan said the bank was close to bringing on additional partners and that there was longer term potential for other products to be distributed, such as mortgages. He added that the COVID-19 pandemic had only accelerated the rise of the digital economy as consumers adjust their behaviour, further benefiting the growth of digital platforms. In May, a Deloitte report claimed COVID-19 would "change the face of retail banking globally", predicting banks would accelerate planned technology investments that "enable more rapid digitisation" as consumers gravitate to digital channels.

"If you look at digital payments, it's just been remarkable what's transpired," Mr Duncan said, citing how the likes of Visa and Mastercard have become some of the largest finance companies in the world.

"From our perspective, we we've seen this as an opportunity to forge closer relationships with some of our key partners …(and also) reach a new customer base as they contemplate accessing their banking products in a new way."