'More to do': Westpac's King steps in as acting CEO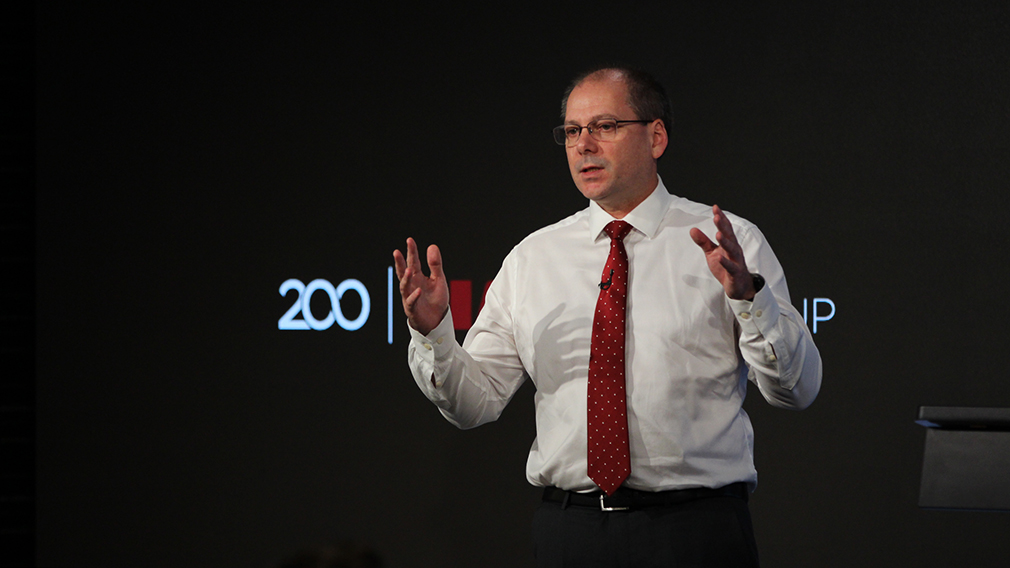 Westpac's new acting chief executive officer, Peter King, has committed to continuing the bank's strategy and delivering on its response to the issues raised by AUSTRAC, after it was announced CEO Brian Hartzer will be stepping down, effective December 2.

In a range of board and management changes after announcing its Response Plan on Sunday, Westpac today said Mr King, a 25-year veteran of the bank, had been appointed acting CEO while a global search was undertaken.

Chief operating officer Gary Thursby will act as CFO. Meanwhile, Westpac chairman Lindsay Maxsted also announced he will bring forward his retirement to the first half of 2020, while director Ewen Crouch has opted not to seek re-election at the bank's annual general meeting on December 12.

The bank said the changes would enable an incoming chairman and the board to oversee appointing a permanent CEO. Mr Maxsted and Mr King addressed analysts and the media today.

In a note to employees, Mr King said he was honoured to be appointed CEO, expressing his best wishes to Mr Hartzer – who replaced Gail Kelly in the top job in February 2015 – and commitment to carrying out the Response Plan with "diligence and speed".

"Brian has been a passionate advocate for the Westpac Group and we will all miss him in our business," he said.

"I am committed to our strategy. We have a big agenda. While we are facing challenges, our businesses remain in good shape. Our balance sheet is strong, we have made significant progress in improving our productivity and transforming our technology platforms.

"But we have more to do…I will be here for as long as the board needs me. And I will work, as I always have, for the benefit of Westpac's customers, people and shareholders."

Mr Maxsted reiterated the bank accepted the gravity of the issues raised by AUSTRAC and that after seeking feedback from stakeholders, including shareholders, it became "clear that board and management changes were in the best interest of the bank".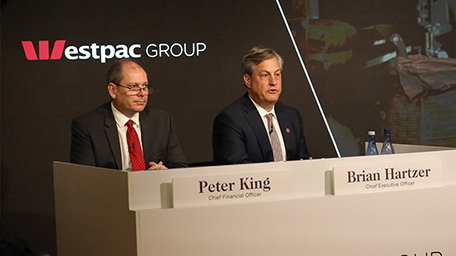 "Peter has had a long and distinguished career at Westpac and has been the CFO since 2014. He is the right choice to provide stability and direction to the bank and its people. He is an executive of exceptional integrity who is deeply respected by the market and the entire Westpac team," he said.

Mr Maxsted, who has been chairman since 2011, also thanked Mr Hartzer for his service, which began upon joining in 2012 from The Royal Bank of Scotland and included leaving the bank with a "strong balance sheet, with each of our businesses number one or two in their markets".

"We are determined to urgently fix these issues and lift our standards to ensure our anti-money laundering and other financial crime prevention processes are industry-leading," Mr Maxsted said.

Mr Hartzer again apologised unreservedly to anyone hurt by failings, reiterating that "as CEO I am ultimately accountable for everything that happens" and that it had become "clear that we have fallen well short of what the community expects of us, and we expect of ourselves".

"Being CEO of Westpac has been the greatest privilege of my professional life," he said.

"I would have liked the chance to lead our response to these issues, to demonstrate my genuine remorse and commitment to make amends. But I accept the judgment of our board that new leadership is essential to rebuild the trust and reputation that has been damaged by these events.

"I wish Peter King all the very best in his role as acting CEO… and most importantly, I want to thank all of you…for being so committed and dedicated to supporting our customers and communities. I wish you all the very best for the future."