'Nice being challenged': SME games in Sydney's west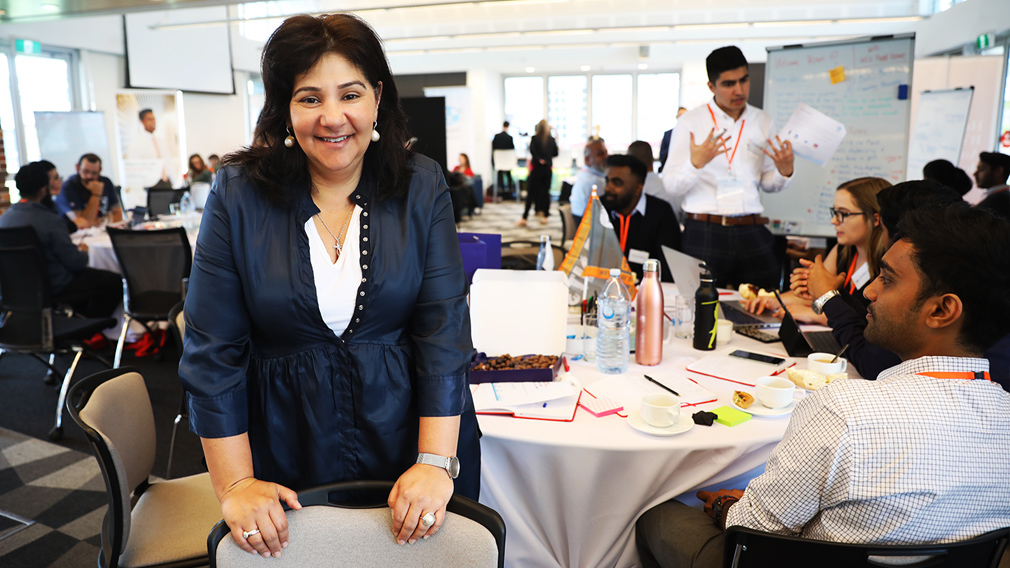 For many Western Sydney residents, the only game about to make history is tomorrow's AFL grand final as their local GWS Giants battle it out after just eight seasons in the league.

But for others, a very different game took place in the neighbourhood yesterday.

Known as "Paddl Games", eleven small business owners and almost 80 Western Sydney University students converged on WSU's Parramatta Campus for the day-long "hackathon" style challenge, designed to tackle small business constraints in Australia's fastest growing region.

"Our customer demographic has always been older and we're trying to find out what's going to draw a younger crowd to us," says one participant, co-owner of Adora Handmade Chocolates Tina Angelidis.

After starting her business from home 25 years ago with her sister in Sydney's Earlwood, Angelidis has grown Adora to almost 30 staff across four retail stores and a manufacturing facility, creating hand-crafted preservative-free treats from 12 tonnes of raw Belgian chocolate each year. Since opening most recently in Parramatta, the locally born sibling co-owners plan to add up to four more stores across the Greater Western Sydney region in the coming year, capitalising on its growth and changing demographics.

"Western Sydney is on the cusp of an economic boom," says Mark McKenzie, chair of the Council of Small Business Organisations Australia and a Paddl Games judge.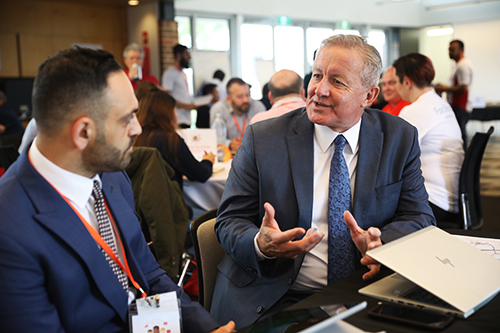 "You're talking about a region that's generating $100 million of GDP annually – that's about 8 per cent of national GDP. It's home to one in 11 Australians, and over the next 25 years it will absorb two thirds of the population growth we'll see in the greater Sydney region.

"It also has 160,000 small businesses and that figure is growing daily, which will drive much of this prosperity over the next decade to a level that's not been seen for a generation."

Much of the growth will be underpinned by the development of the $5.3 billion Western Sydney Airport and major transport links. Local small businesses are already starting to benefit, Minister Alan Tudge confirming earlier this week $37m worth of work had already been sub-contracted locally and more than 50 per cent of jobs have gone to locals in the first year of construction.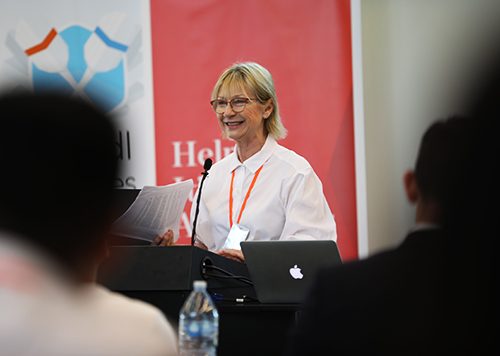 But McKenzie says there's a risk the "rivers of gold eventually run dry" given this type of major infrastructure can often be "lumpy" and agile small businesses were key to sustained economic growth.

This type of thinking contributed to the creation of Paddl Games, according to Dominque Fisher who co-founded the challenge series in 2017 under her company Paddl Co, a tech platform which connects students with experience and work opportunities.

While "hackathons" can be seen as experiential theatre, Fisher says Paddl Games is structured to achieve "real outcomes", noting the majority of ideas generated at previous challenges have progressed to commercialisation – from a craft beer brewer creating a new way of brewing using less energy to reduced packaging waste served on Virgin Airline's flights. She's confident of similar tangible outcomes from yesterday's challenge among small businesses which, beside the chocolatier, included garden suppliers, basketball associations and a fitness company.

"Small businesses walk away from the day with intellectual property ideas and potential employees," says Fisher. "The students gain incredible experience, and possibly employment, and everyone gains a much better understanding of the issues and challenges that small businesses face, in this case, in Western Sydney."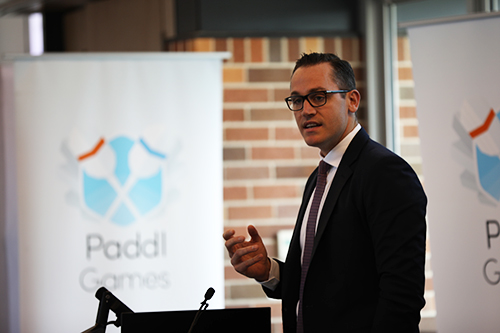 Chris Brell, NSW state general manager for small business banking at Westpac, the corporate partner for yesterday's Paddl Games, says people can forget it's the micro businesses that will become the community's "lifeblood", despite the huge infrastructure investment in the region often attracting the headlines. He offered paid Westpac internships to two students participating in yesterday's Paddl Games, in line with his vision for local people to become future leaders within the region.

"There's no fresher thinking than from students, and mixing them with local businesses is really powerful," he says.

Chocolatier Tina Angelidis agrees.

"Young people do think differently," she says. "My sister and I think a particular way, and it's nice being challenged. It's an opportunity to have young minds come together and let's see what comes out of it."