Optimism has shot up among small business owners following the re-election of the federal government, although many in the sector believe the Coalition still has more work to do on the policy front to fire up growth.

According to a survey commissioned by Westpac of small businesses between 22-29 May, 55 per cent were optimistic following the election, up from 19 per cent before the vote. Likewise, 44 per cent of the 500 participants said they felt confident about the election's implications, up from 14 per cent.

Ganesh Chandrasekkar, Westpac's general manager for small business banking, said he was already seeing signs of rising demand for loans.

"The confidence that I'm seeing from businesses post-election is palpable," he said. "Leading into the elections we certainly experienced businesses holding back on investments, holding back on making hiring decisions, and there was a lot of uncertainty. That mood has certainly shifted."

The owner of one Sydney based electrical services company, who declined to be named, told Westpac Wire he'd never seen an election have such a big effect on his business in the past 20 years.

"So many of our contracts were being put on the backburner … (but) work is now starting to filter through again," he said, adding he was getting close to having to lay off staff.

"It's quite strange, I've never seen an election affect business like this … and others have said the same. I think the policies that were going to be introduced were a big change and there was substantial concern."

Mr Chandrasekkar said the sentiment rebound, which he put down to renewed certainty and stability, was flowing through in key areas, boding well for the outlook. It comes after the Reserve Bank's most recent credit data for April showed zero business credit growth in the month, pulling annual growth down to 4.5 per cent.

"I'm starting to see early signs of this in application volumes coming through in equipment finance, for example, which for me is a great bellwether product that I always look to see how businesses are feeling," Mr Chandrasekkar said. "It bodes really well – it suggests confidence is coming back."

The shot in the arm for the economy would be welcomed amid expectations the Reserve Bank will cut interest rates multiple times this year – potentially starting tomorrow – to spur demand, particularly among consumers struggling with low real wages growth and a slowing housing market. Ahead of Wednesday's anticipated first quarter national accounts data, the Australian Bureau of Statistics last week revealed private sector capital expenditure slid 1.7 per cent in the three months to March, below expectations. However, businesses had upgraded their plans for future spending for 2020 to $99 billion, up 12.8 per cent.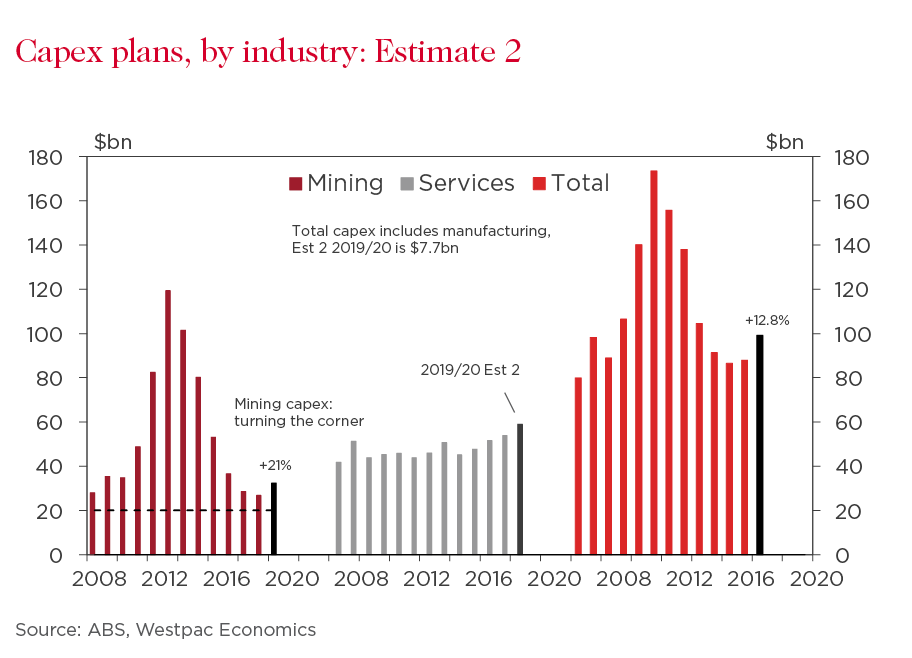 Regardless of the election result, Mr Chandrasekkar said many small businesses still felt growth was being thwarted by headwinds such high energy costs and "red tape". More than 80 per cent of small businesses surveyed said they expected a negative or no impact on the regulatory compliance burden, despite the government's promised $300 million red tape reduction package.

"I'm pleased to see some of the policy measures around removing red tape … but the reality is a lot more needs to be done for businesses to feel like it's easy to do business in our country," Mr Chandrasekkar said, noting previous research showing red tape was a $92 billion drag on the economy.

He said tackling these issues – coupled with the prospect of growing affordability in the housing market – would bolster small business confidence, which he saw as "the most important element" for a business to make investments and grow. While close-watched monthly readings on confidence across the economy from Westpac and National Australia Bank won't reveal the full impact of the election for a few weeks, Credit Suisse strategists last month said, "business confidence usually bounces after an election as uncertainty is resolved".

"It's great to see optimism back and it's really important that we capitalise on it. It's an opportunity for banks, for government and the industry to work together to give small businesses confidence back. We're certainly going to play a big part in that," Mr Chandrasekkar said.
Westpac today launched a new information hub for small businesses.