Fighting food waste, one powdered banana at a time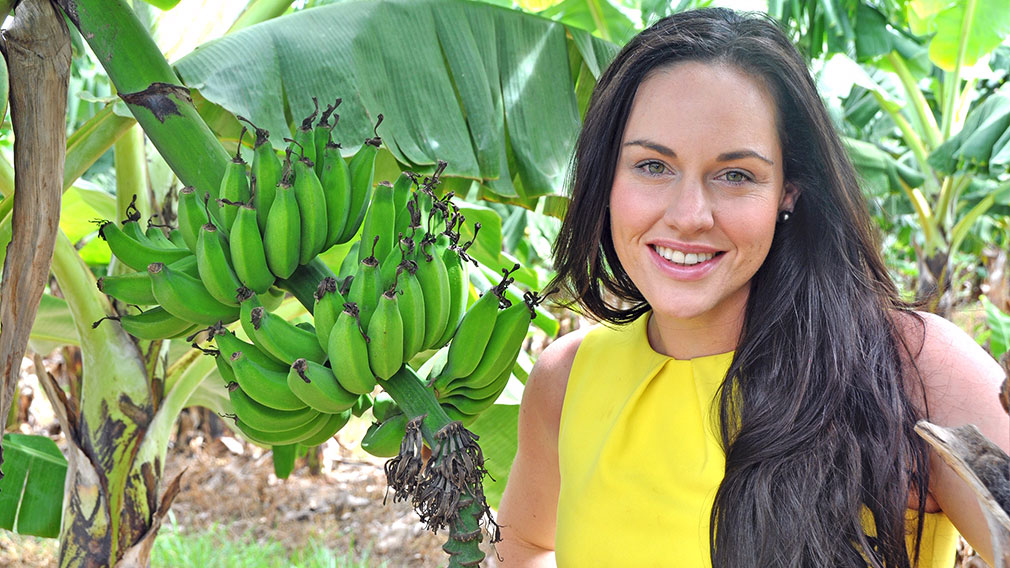 It all began when Krista Watkins' husband Rob accidentally drove his truck over a bunch of green bananas.

To his surprise, those bananas – which had been baking in the sun on the bitumen near the pair's home and 300 hectare commercial banana farm in the small township of Walkamin in Far North Queensland – had exploded into a puff of powder.

"He ran into the kitchen, holding this crunched bunch of bananas, and said taste this, taste this!'' says Watkins, who was named AgriFuture's 2018 Rural Woman of the Year at a gala event tonight in Canberra.

"I dipped my finger into the pile of powdery smashed bananas and it tasted like flour – not like bananas at all. It was earthy and wholesome and quite delicious."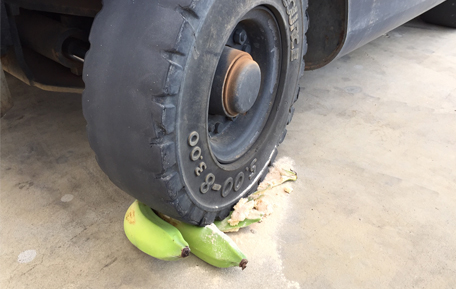 In the eight years since, what started as a hobby for use by the family – especially Rob who suffered mild coeliac symptoms – has transformed into Natural Evolution, the first company in the world to commercially produce the rare gluten-free flour.

It's also solving a phenomenal problem.

Every week, at least 500 metric tonnes – and sometimes as much as 2000 metric tonnes – of green bananas are trashed across North Queensland farms because they're "too small, too big or too misshapen" for the major supermarkets, according to Watkins.

"When you think about all of this beautiful food that has had time, money, energy love poured into producing it and it's just thrown away, it just doesn't make any sense," the former teacher says.

Since late last year, Watkins estimates their business has processed 90,000 metric tonnes of waste green bananas since completing the build of their 950 square meter food processing factory.

Not only did they need to invent and build the peeling and processing equipment for a product that had never been created before – which took more than five years – they also had to find and educate their market.

"It's been like climbing Mount Everest," Watkins says.

"Originally we were producing about 350kg per week; now we can produce eight tonnes in a single week," she says, noting that it takes 10 kilograms of bananas to make 1kg of flour. "I'm really proud to say we can now take a green banana to powder in under 10 minutes."

The process uses award-winning technology designed by Mr Watkins, which locks in much higher rates of nutrition than conventional food processing techniques. It also produces one of the richest sources of resistant starch in the world, making it a true "super food".

"There is no one that can do it on the mass scale that we can or with the same nutrition," Watkins says.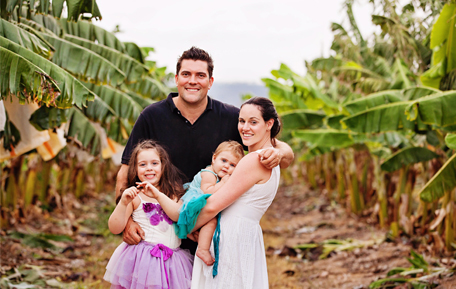 But green bananas are just the start as interest grows in applying their patented technology to process other foods that would otherwise go to waste – starting with gold sweet potato powder, which last week hit the shelves of health food stores and independent grocers and chemists.

"Reports say that 50 metric tonnes (of potato) per acre are wasted, and most farms are between 20 and 80 acres. When you think about it, that's absolutely frightening," Watkins says.

Despite the products being a novelty, Watkins expects demand to further grow in line with the expanding market for gluten-free and natural products. The global gluten-free retail market is forcast to grown from $3.5 billion in 2016 to $4.7bn in 2020, according to consumer data group Euromonitor.

Plans are also afoot on building processing facilities in other locations around Australia as the entrepreneurial couple speak with farmers about tackling food waste issues.

"The average amount of waste per farm is 20 per cent, if you're lucky. Some farmers in some weeks will have 80 per cent of their crops not sold," says Watkins. "Repurposing produce is going to be incredibly important in the future for agriculture, in terms of providing new revenue streams and ensuring longer term sustainability."

Watkins was selected from among seven state-based finalists in the AgriFutures Rural Women's Awards, including runner up Darrilyn Gordon, from Western Australia.

AgriFutures Rural Women's Awards are sponsored by Westpac Agribusiness.