'STEM pledge' to address tech talent vacuum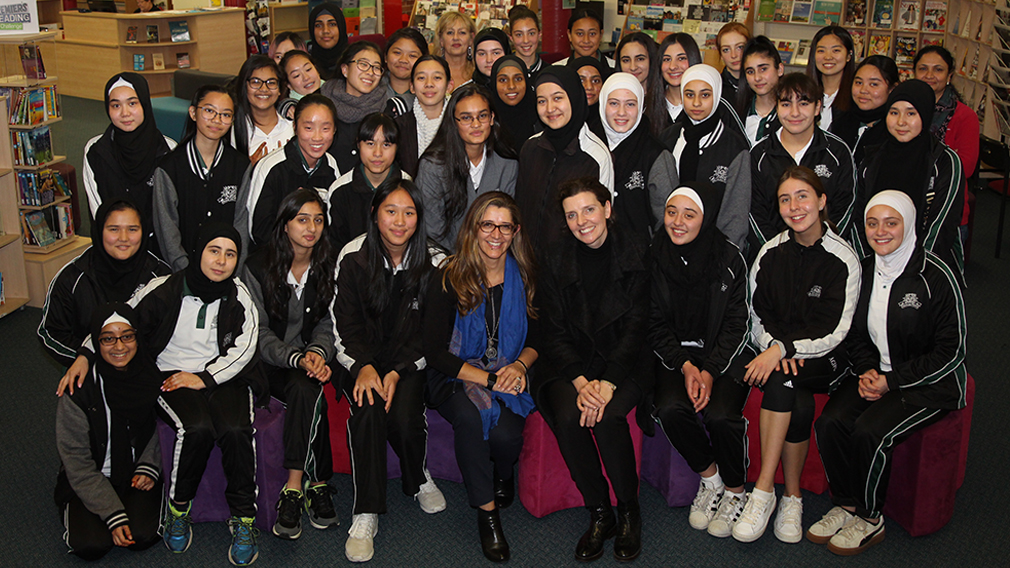 Breaking down stereotypes needs to "start young" if Australia is to have enough technology workers to meet industry demands, according to Westpac technology general manager Anastasia Cammaroto.

Ahead of today's launch of a technology work experience program for girls, one of 20 initiatives outlined in Westpac's new "STEM commitment", Ms Cammaroto said the "huge gender diversity problem" of only 16 per cent of science, technology, engineering and maths – or STEM – qualified people being women was a major issue for the country that corporates needed to play a greater role in addressing.

"We recognise these are not simple problems to solve," Ms Cammaroto said. "It isn't as simple as saying let's get more graduates out of university, because universities don't have enough."

Indeed, while Australian companies will need more than 317,000 more technology workers over the next five years, there are not nearly enough graduates with relevant degrees to meet demand, according to analysis by Deloitte Access Economics.

It's an issue the government is also grappling with, as shown in the series of initiatives set out in its May response to the 2030 national innovation report.

"We can either keep blaming the government about it, or we can play a role in shifting it," said Ms Cammaroto, who has held a range of technology roles across Westpac over 20 years.

"We're taking a multi-faceted approach, starting with schools and looking at all stages into the workforce.

"We're looking at ways we can help families encourage girls to stay in maths, help teachers to upskill, help universities broaden their proposition to up their intake of people in STEM degrees, and have a strong employee value proposition for graduates."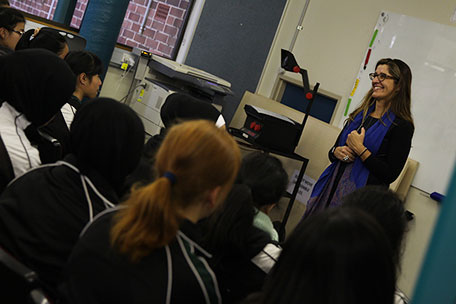 Ms Cammaroto said the work experience program, which will see 100 high school girls spend time in Westpac's group technology division annually, aims to break down stereotypes while building participants' "soft skills".

"Typically, when people think about technology jobs they only think about two roles – a coder and a hacker. But in reality there are over 100 unique roles," she said.

"We want to introduce them to the business analysts, the project managers, the designers, the testers. We want them to understand what a real work space looks like, how people collaborate, and give them exposure to the diversity that exists within technology."

Niyati Desai, a year 12 student at Baulkham Hills High School who was involved in a pilot for the program last year, said it was an "eye-opening" experience.

"There's this stigma around how technologists just sit at a computer and code all day, which is not the kind of thing I can imagine myself doing, but I found out it's not like that at all," said Ms Desai, who admitted the experience was initially intimidating, but helped confirm her desire for a career in tech.


It sits alongside a number of other initiatives run by the bank, including the Westpac Scholarship Program, Westpac PhD STEM program and partnerships with Vogue Codes, Mathspace and Code Camp, all of which have been packaged into a "STEM Commitment", something Ms Cammaroto believes is an industry first.

Westpac partnered with the Australian Business Community Network to run the work experience program, and will intentionally target girls from schools considered "disadvantaged" according to the Index of Community Socio-Educational Advantage.

"We hope to see these young women buck the trend of their gender and their disadvantage," said ABCN's chief executive Allegra Spender, who noted that students from the lowest SES quintile were around 30 per cent less likely to do one or two STEM subjects in year 12.

"We hear time and time again that these programs make a difference. It gives the aspiration, the confidence, the mindset and the skills to pursue things they didn't even understand was possible."

A self-declared "gender diversity champion", Ms Cammaroto said the bank was targeting 40 per cent of the roles in its Group Technology division to be held by women, up from the current 34 per cent.