Driverless tractors next? Farms fire up automation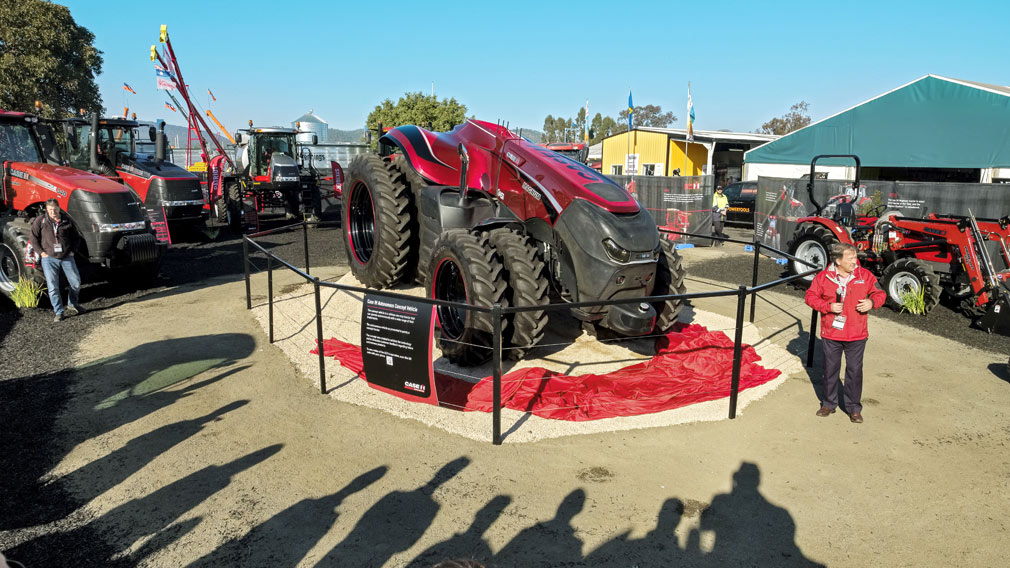 Far from the big smoke where autonomous cars are grabbing attention, driverless tractors are also starting to turn farmers' heads.

About a decade since major miners began deploying autonomous technology, a futuristic red prototype driverless tractor stole the show at last year's AgQuip Field Days, in New South Wales' Gunnedah, the premier showcase for new agricultural equipment and products.

It marked the first Australian appearance of the autonomous concept vehicle – or ACV – by agriculture equipment specialists Case IH, following its debut the previous year at the United States' largest agricultural event, Farm Progress. The cabless tractor – which performs an array of pre-programmed tasks – is expected to be commercially available within five years after being honed with customer feedback.

Case IH Australia New Zealand marketing manager Pete McCann said the ACV provides a glimpse into the future for agriculture and proof of the impact technology is having on the industry, from autonomous precision-ag systems to drones and farm robots.

"No-one could have imagined a driverless tractor 10 years ago, but the ACV shows us that one day they could be a reality. It's the perfect example of the possibilities before us and the fact the next big revolution in agriculture could be just around the corner."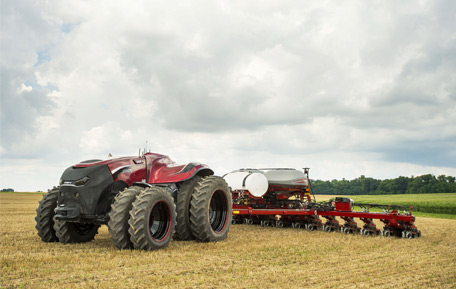 The ACV combines cutting-edge technology in steering, telemetry, data sharing and agronomic management – without a human on board. It tracks the most efficient trajectory for the task given the soil and attachment types, and uses radar, lidar and camera sensors to detect obstacles and manoeuvre around them or stop.

The operator can supervise pre-programmed operations remotely using an interactive interface, making changes mid-task if necessary.

Driverless technology for the agriculture industry is following closely in the footsteps of others, such as the mining sector. In December, Rio Tinto – which began deploying autonomous technology in 2008 and manages its fleet from its Perth "nerve centre" – unveiled plans to expand its fleet of autonomous haul trucks at iron ore operations in Western Australia's Pilbara by more than 50 per cent by 2019 as part of a $5 billion productivity programme. Like rival BHP Billiton, Rio Tinto has also been working towards use of driverless trains, in September completing a 100-kilometre pilot heavy haul train run without a driver on board.

BHP's chief technology officer, Diane Jurgens, recently said the productivity benefits of its fleet of autonomous haulage trucks at the company's Jimblebar mine had reduced costs by around 20 per cent and helped "shield employees from dangerous situations".

Rob Zemenchik, global product manager for Advanced Farming Systems, said autonomous tractor operations potentially offer agricultural producers more control, monitoring capabilities and cost savings through greater efficiencies with tasks including tillage, planting, spraying and harvesting.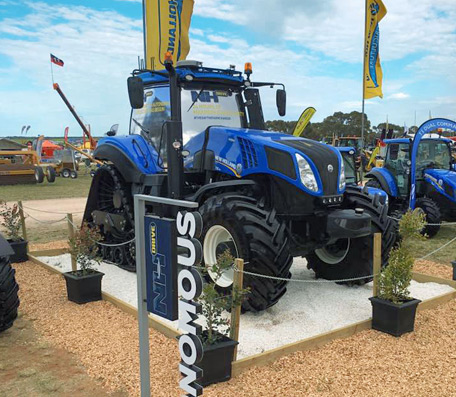 In addition to Case IH's autonomous tractor prototype, other ag-equipment specialists have been unveiling competing models around the world, including New Holland's NHDrive. A key difference is that New Holland's tractor design has retained the driver's cab, while Case IH has removed it. This gives New Holland's design the flexibility to be driven using the traditional operator controlled machines or autonomously.

This is an edited version of an article that first appeared in Produce Magazine by Westpac Agribusiness.