New Afghan café makes big impact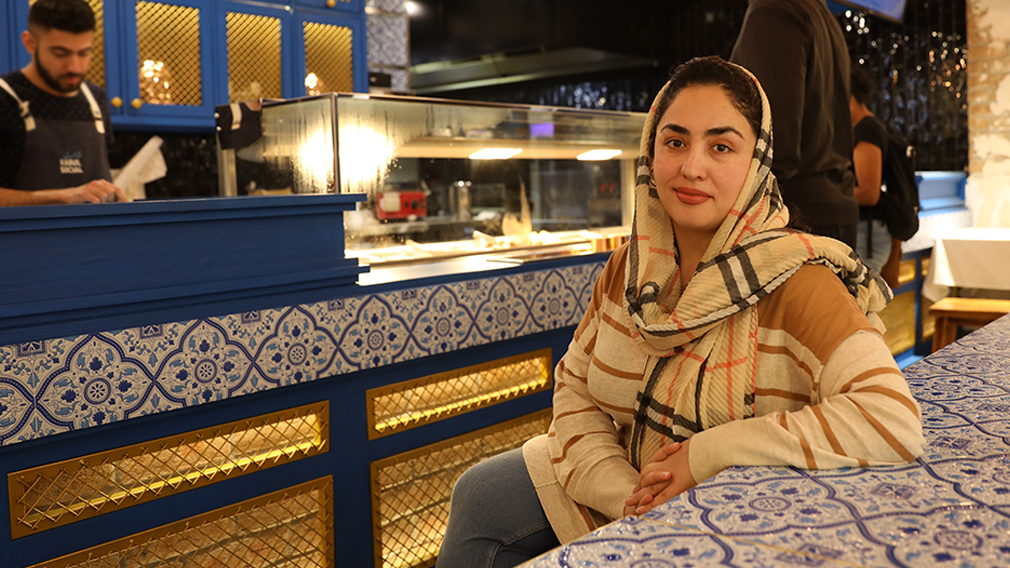 Roya Rasuly's face lights up as she talks about Sydney's newest Afghan food venue, Kabul Social.

"When Afghans come in, they say it's like a taste of home," she says of the small restaurant which opened in August near Wynyard station in the city centre, where she oversees human resources.

"Everyone says the food is awesome, especially the dumplings, and compared to other restaurants, it's the best."

But it's not just the Kabuli burgers, maash palaw and spiced lamb that fill her with pride.

It's also the impact it's having behind the scenes.

Kabul Social is the second venue of Plate It Forward, the social enterprise that's also behind popular Sri Lankan restaurant Colombo Social in Sydney's Enmore. As well as offering premium nosh, both venues employ people who've sought asylum in Australia – and for every meal sold, Plate It Forward donates a meal to someone in need. In its first two years, that's added up to around 300,000 meals.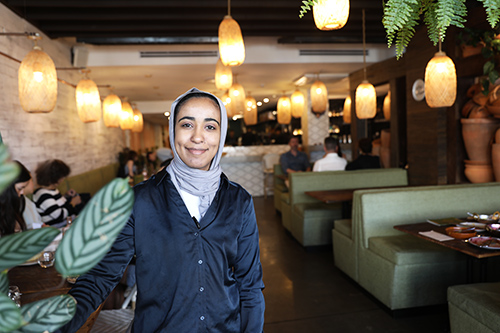 Like Rasuly, the nine members of Kabul Social's team arrived in Australia after fleeing their homes in war-torn Afghanistan.

"I'd been working in the field of gender equality in Kabul since 2011," says Rasuly, a university-trained psychologist with an MBA.

"Then on August 15 last year, the Taliban came," she says of the militant group who seized control of Afghanistan, enforcing rules which restricted human rights particularly for women.

"Everyone ran from their workplaces. It was a very bad day for all the people of Afghanistan."

The tipping point for Rasuly and her husband, a journalist, came 10 days later. No longer allowed to work, she'd been told to return her employer's laptop, and during the trip, for which she was forced to wear a head-to-toe Hijab instead of her usual scarf for fear of being shot by the Taliban, she was stopped to be searched. When she resisted, the militants ripped her bag from her shoulder.

"Their minds are very cruel," she says.

"After that, my husband and I lost everything. We left behind our home, our car, our jobs; we felt very weak."

Fast forward a year, for Rasuly and her restaurant co-workers – mostly women with similar stories of escape – Kabul Social is a haven, each of them benefitting from re-skilling, wages and on-the-job mentoring to help navigate their new lives.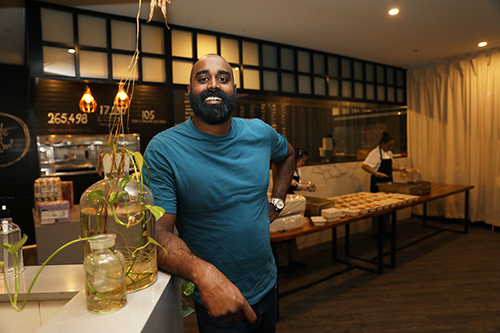 "It's a safe, comfortable workplace, particularly for the team members who don't speak much English," says Shaun Christie-David, co-founder and chief executive of Plate It Forward and its venues.

"And the team makes incredible, authentic food. They know how it should taste, how it should be made."

The idea for the new venue came to Christie-David as his meal donation program – through which around 3000 meals are distributed each week via 25 charity partners, such as Wesley Mission in Australia, and Mahboba's Promise in Afghanistan – needed to ramp up culturally-appropriate food packages to meet the needs of refugees arriving from Afghanistan after the Taliban's uprising.

At the same time, Mirvac – a big supporter of the social enterprise – gifted a vacant retail space in the busy CBD arcade. Those two factors collided, and within nine months, Kabul Social opened its doors.

"We had to learn the culture, find the team, it was a long process to get the menu right, do the tastings, fit out the space, and train, train, train the team," he says.

"Within days of opening, we had the biggest lines of customers you've seen for a brand-new business."

It's a path that's not unfamiliar to Christie-David, having attracted massive industry accolades for his first venture in 2019, Colombo Social, which channels his family's Sri Lankan heritage, recipes and values in "a very cool way".

"Understanding our privilege and our luck has always been drilled into us by my mum," says the social entrepreneur whose family migrated to Australia a year before he was born.

"And if we were ever to start a business it was always going to have a heart and soul, and would be about doing something positive through the chances we've been given."

In fact, he describes his three-year old social enterprise, today announced as a recipient of a $50,000 inclusive employment grant from Westpac Foundation, as an "ecosystem where every part has a resulting good". This includes the training program, Ability Social, where students who've faced employment barriers achieve hospitality qualifications, while preparing the meals that are donated to those in need.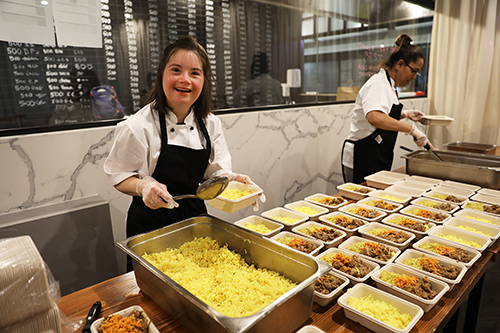 "If I have four people coming in that we're training to become chefs, why don't they cook a meal that's going to be donated to their family and 3000 others?" he muses, during an interview at Plate It Forward's headquarters in Sydney's Darling Harbour, a space also gifted temporarily by Mirvac.

"And if I'm going to run a great venue, why wouldn't I have a workforce with a whole heap of talented people that find it hard to get a job otherwise and showcase in a really premium way how good they and their culture are?"

To date the enterprise's employees and trainee chefs have attained more than 37,000 hours of employment in commercial kitchens, and they've "rescued" more than 3700kg of produce from landfill via a partnership with Sydney Markets. The organisation is also now contracted to produce 600 meals a week to feed Wesley Mission's emergency housing tenants in Surry Hills.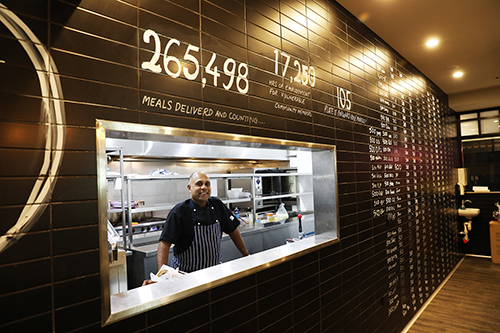 Despite the organisation's swift growth, Christie-David says there's much more to be done, as food insecurity throughout Australian communities becomes more acute.

With a goal to sustainably fund around 200,000 meal donations each year and employ more than 100 people from marginalised communities, his sights are set on upping the number of restaurants in the group to 10 in the next few years.

Two more are on track to open their doors next month – one in Armidale in NSW's northern tablelands, called That Yazidi Place, run by people who migrated to the town from Northern Iraq; the other in Sydney's Alexandria, a premium pie shop called Anything But Humble.

Rasuly says this mission gives the whole Plate It Forward team extra motivation to work hard.

"We're very happy to be working here," she says.

"We're working together, hand to hand, and by working hard we know we're making good opportunities for our family and also the many people around us."


Plate It Forward has been named a recipient of a $50,000 Inclusive Employment Grant from Westpac Foundation. The organisation was also awarded a Westpac Foundation Community Grant in 2021.