Graduates in demand as battle for talent hots up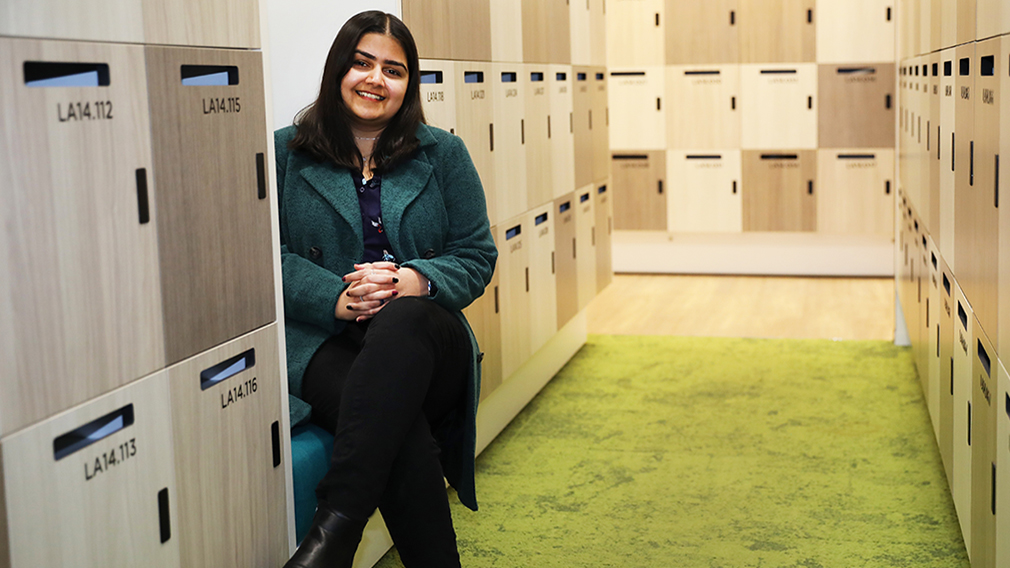 Like many other graduates fresh out of university, Kanu Agarwal found herself in hot demand from potential employers who've dialled up their efforts in recent years to vie for young, skilled recruits.

"I was quite overwhelmed about the number of career options, especially all the graduate programs at a lot of the big corporations and consulting firms," says Agarwal who last year graduated with first class honours after being named as valedictorian of her mathematics and IT degree at Queensland University of Technology.

"I also had friends who had multiple offers from companies," says the 22-year-old, who narrowed down her offers from five, choosing to join the 12-month specialist data graduate program offered by Westpac.

The race to snap up graduates is being fuelled by a few factors, says Alex Tyrrell, national account manager at online graduate job marketplace GradConnection.

"On one hand there are fewer graduates in the market," Tyrrell says, noting that the number of Google searches for graduate jobs in March, generally the peak month for applicants, was down by about 30 per cent compared to a year before.

She puts this down to COVID-related factors, such as students prolonging their studies to experience campus life after two years of online studies, deferring their careers in favour of travelling since borders reopened, and far fewer international students in Australia.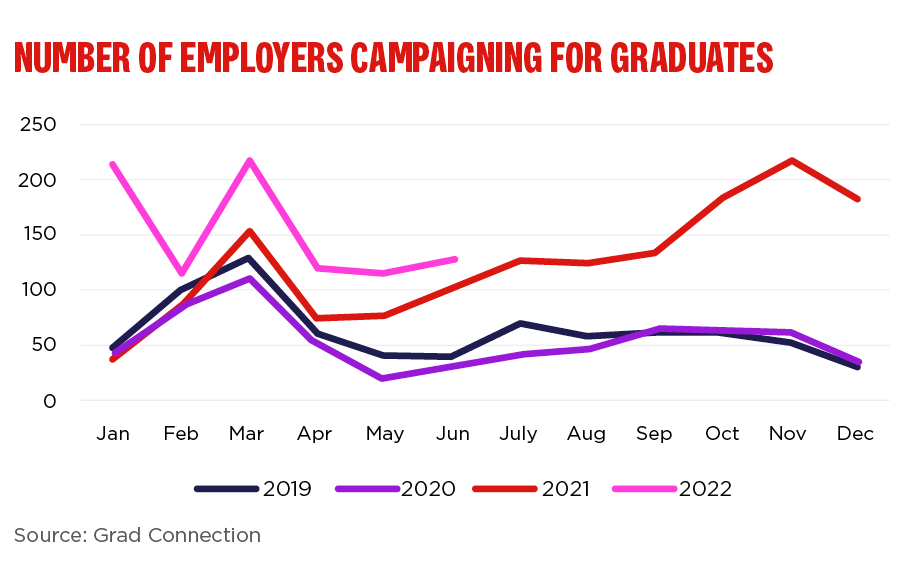 "On the other hand, there are more employers in market than ever before, and they're each going after more graduates than previous years," she says. "In March, there were about 20 per cent more individual employers in market looking for grads than the previous year."

This lift reflects many employers' struggles to find qualified staff due to factors including COVID-related immigration restrictions, deciding instead to hire and train up graduates, she says.

While worker shortages are affecting many industries and role types, technology graduates are in particularly high demand as companies focus on digital transformation, the Tech Council of Australia recently estimating the tech workforce is 286,000 people short of what's needed by 2025.

"We're seeing this trend right across the board – in banking, across professional services and smaller players as well, who are all looking for graduates, particularly in tech," Tyrrell says.

"It's great for graduates, but tough going for employers."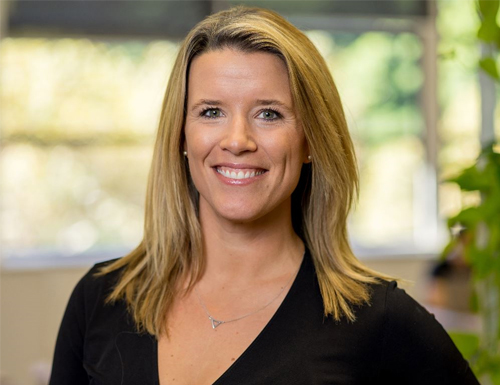 The fierce competition is causing employers to work a lot harder to get graduate applications, she says. Some are loosening their criteria (for example, accepting applicants who might have graduated more than a year before), while others are changing the structure of their graduate programs to improve their attractiveness to prospective recruits. She says Westpac was also the first of her clients to run a company specific "Air Meet" day, like a virtual careers fair that students could drop into to speak to Westpac staff and past grads about what to expect.

Adam Buxton, Westpac's head of talent acquisition, says the bank has evolved its graduate program as it has looked to expand numbers – including doubling its tech grad intake this year and again next year – and attract a greater diversity of talent.

"It's certainly not a one size fits all approach as it was in the past," Buxton says, noting the bank was currently looking to hire its biggest ever intake of more than 200 grads and interns next year.

"It's much more bespoke to the area of the business in which graduates want to develop their careers."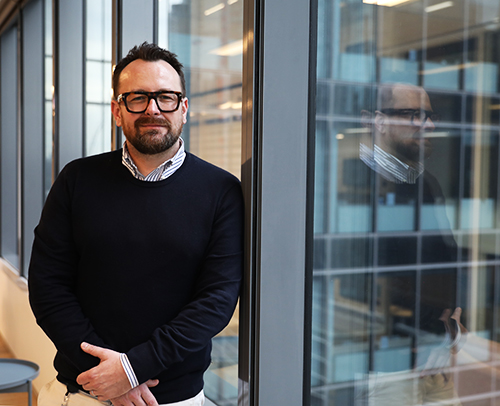 Buxton says one key change has been to introduce fast-tracked, 12-month specialist technology streams, in addition to Westpac's traditional two-year rotational program. This means graduates, like Agarwal, who know they want a career specifically in data or cyber-security or software engineering can choose that path, rather than getting a taste of all areas.

The bank's graduate program team has also been "very deliberate" in how to do things differently from a cultural and wellbeing perspective, Buxton says.

"We're not just putting these young people in and saying, 'Get on with it'," he says.

"We're actually adding layers to make sure they are as successful as possible as they start their career, giving them the skills for the job and additional skills to manage their wellbeing, giving them different types of tools that we might not have thought of in the past because the post-COVID environment has changed."

This has included running its first wellbeing conference tailored to the bank's graduates; instituting a buddy program where each new grad is linked with a former grad working at the bank; and setting up formal and informal networks among the cohorts to help them form stronger connections with each other.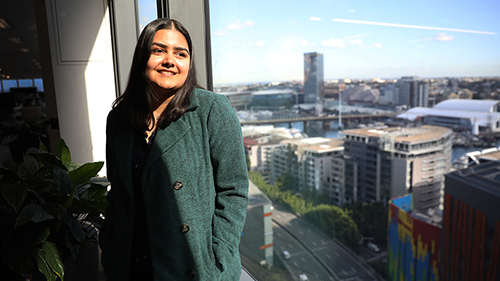 It was this combination that sealed Agarwal's decision to join Westpac's graduate program, conceding that while she had no idea what career she'd enter when she started her maths degree, she'd quickly realised data science was the right fit for her.

"What really stood out with Westpac was the data specialist program, because having studied for five years, I knew I wanted to get into it, and I didn't want to do a two-year program," says Agarwal, who had also been awarded a Westpac Young Technologist scholarship in 2017.

Since starting in February, she says the extra opportunities offered to her cohort have been valuable, including monthly learning sessions with managers across the bank's data platforms team and the mental health conference – all of which have given her more confidence about her longer-term prospects at the bank.

"It really shows the bank is investing in their grads."
Applications for Westpac's 2023 graduate program are open until August 17.